Bali attracts people from around the world not only for its exotic locations but also for traditional spas and holistic centers it offers. There are so many fitness and health retreats available in Bali, each of them offering different experiences for you to try. Below are our picks of the recommended yoga retreats you can try in Bali: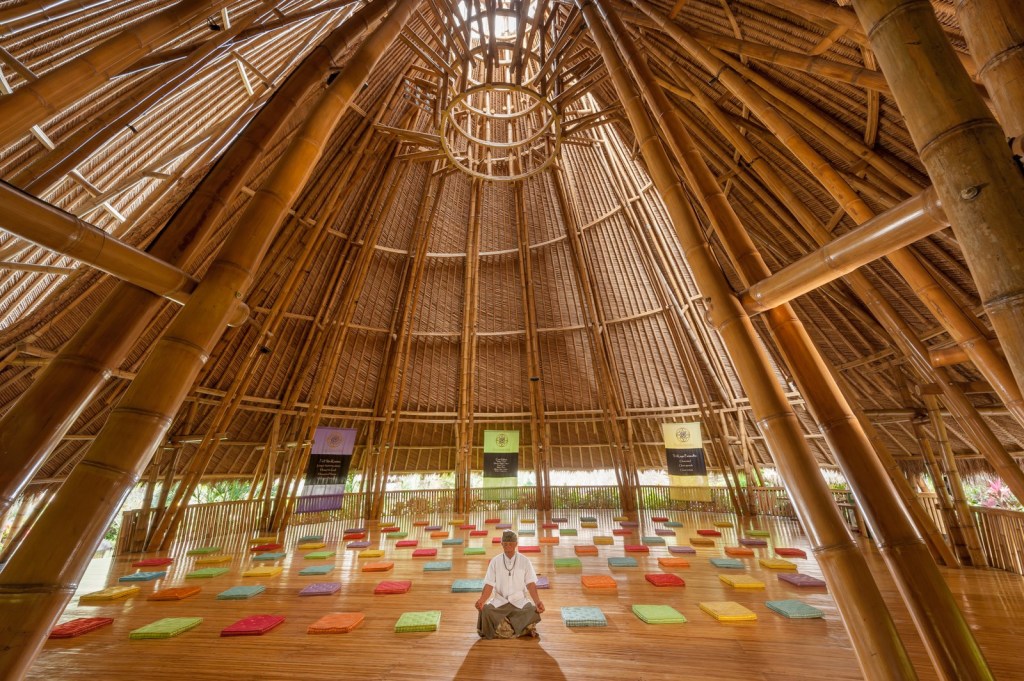 Nestled on the banks of the Ayung River, Fivelements, Puri Ahimsa is an award-winning eco-conscious wellness retreat deeply rooted in the ancient traditions of Bali, making it a peaceful sanctuary to embrace authentic Balinese Healing, Living Foods and Sacred Arts. The signature holistic Balinese-inspired retreats are led by local and international yoga masters, and available in choices of 3 to up to 21 nights, and includes yoga and meditation session, healing consultations, massage treatments, healing energy and water healing sessions, beauty rituals and even a Balinese blessing ceremony.
Address: Fivelementsm Puri Ahimsa Banjar Baturning, Mambal, Bali, Indonesia
Phone 0361-469260/469206
Active Escapes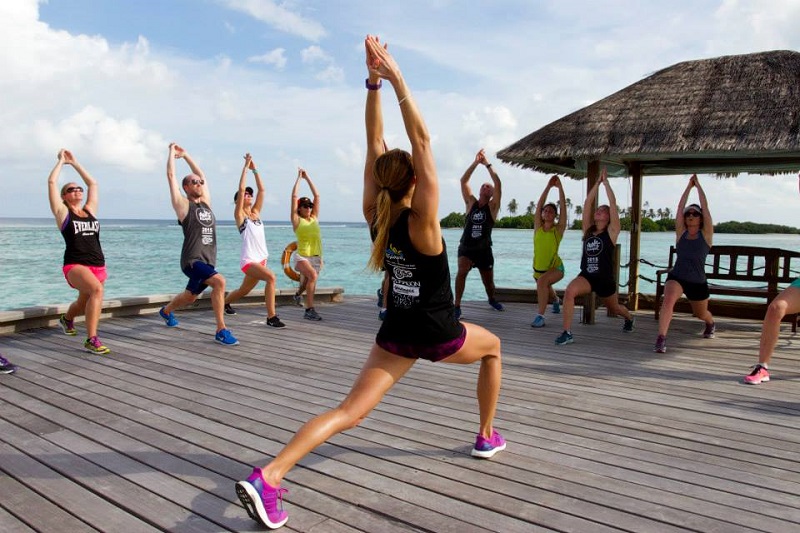 Bali is the original Active Escapes destination, with Escapes running all year round in three other beautiful locations: Thailand, Maldives, and Los Angeles. Active Escapes offer you a holiday experience where you can 'actively escapes' from the hustle and bustle of your work life. In the other words, aside from getting active and in-shape during the session, you'll no doubt be enjoying one of their more leisure options, whether it be shopping, horse-riding, or a cooking class! Their main priority is your enjoyment, so you're always in control of your level of participation.
The Active Escapes activities are held in various locations in Bali. Check here for more information.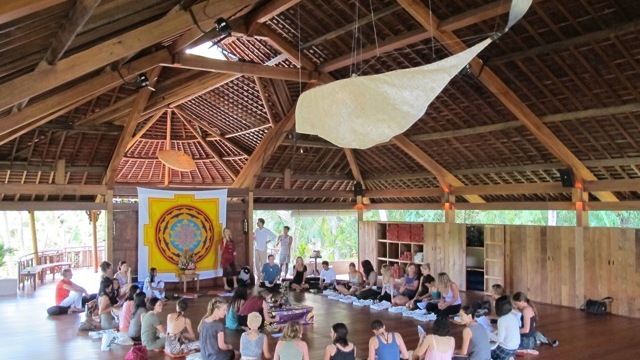 The Yoga Barn is Ubud's most popular yoga retreat among spiritual seekers and vegans. It is located among lush green rice fields and beautiful mountain scenery. The Yoga Barn offers classes for all levels, as well as private classes, short-break yoga retreats and meditation classes. Retreats available include three-day cleansing, seven-day residential detox and Ayurvedic rejuvenation programmes offered all year round.
Address: Jalan Raya Pengosekan Ubud, Gianyar, Bali
Phone 0361-971236/971407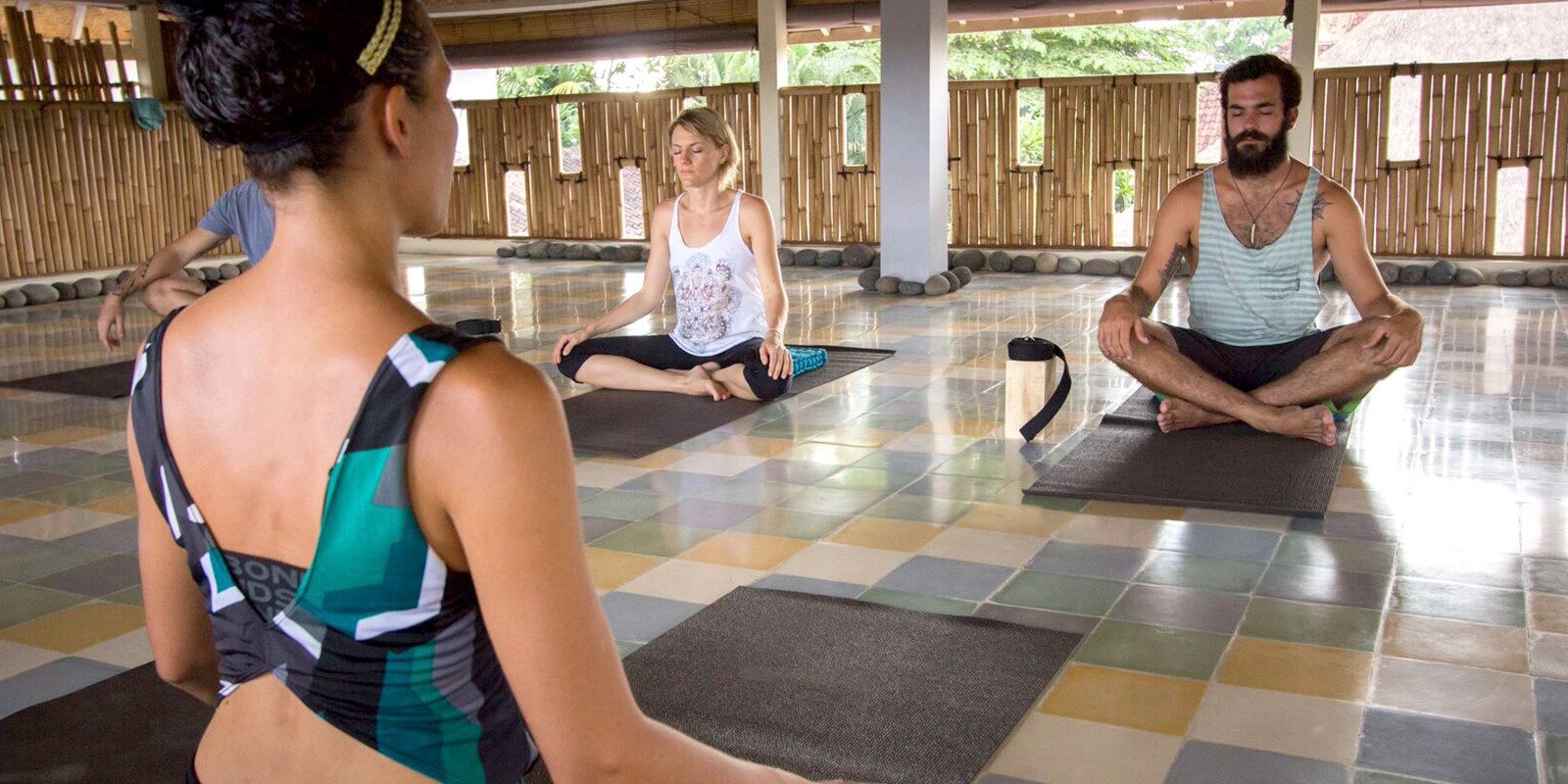 The Chill House is a tropical lifestyle retreat that offers stylish accommodation and delicious organic meals, along with surfing, mountain biking, yoga sessions, body and soul treatments, and a wide range of cultural activities. Different to guided retreat, at The Chill House you can customize your experience and mix and match your preferred activities.
Address: Jalan Kubu Manyar 22, Br Pipitan, Canggu, Bali
Phone/SMS/WhatsApp: 0812-3958-3056
Sukhavati Ayurvedic Retreat and Spa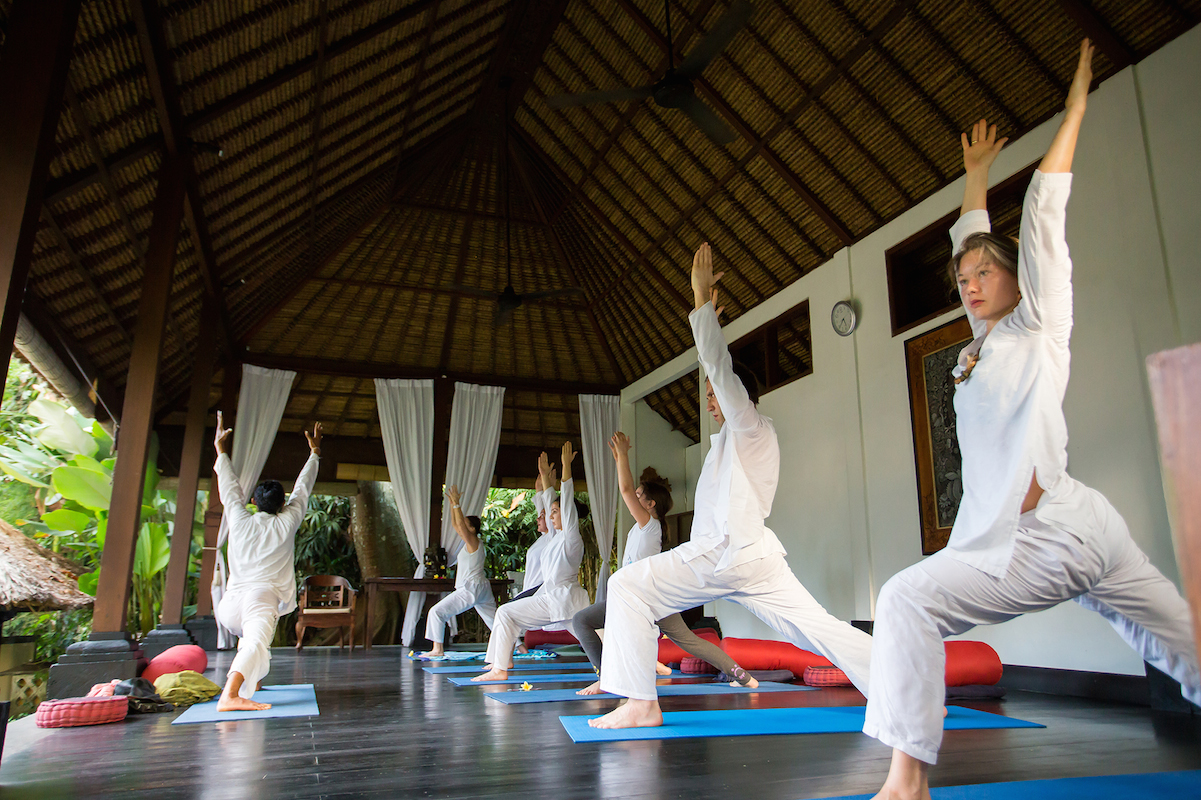 Sukhavati Ayurvedic Retreat and Spa offers a unique opportunity to heal, rest, recover, and regenerate your mind, body and soul in Bali. Retreats include single-day to intensive 10 day 'revive' options that comprises Ayurvedic consultations and treatments tailored by resident master, twice daily yoga sessions and specially prepared Ayurvedic dishes for breakfast, lunch and dinner.
Address: Br. Bebengan Tangeb Abianbase, Mengwi, Badung, Bali
Phone 0361-9006128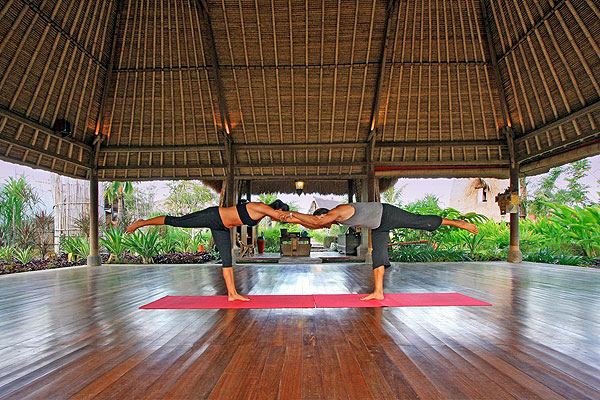 Located in a large property comprising of lush greenery and antique Indonesian architecture, Desa Seni is undeniably one of a kind yoga retreat in Canggu, Bali. It offers up to 6 yoga classes daily across Ashtanga, Vinyasa, Hatha, and Embodied Flow styles. It also offers guided and non-guided retreat experiences throughout the year, holistic spa, and teacher training programs.
Address: Jalan Subak Sari No 13 Pantai Berawa, Canggu, Bali
Phone 0361-8446392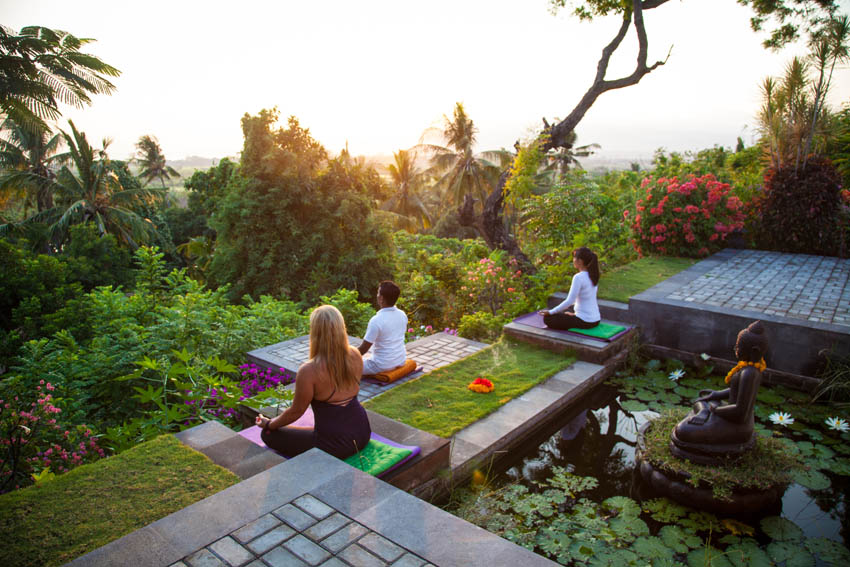 Nestled in tropical gardens and overlooking the sea of Bali, Zen Resort is a holistic and wellness sanctuary to relax and rejuvenate your physical, psychological, and spiritual wellness. The resort provides individual yoga exercise classes, which can also be tailored to specific health conditions such as alleviating digestive problems, blood sugar levels, weight problems, and psychological problems. Signature programs come in choices of 3 to 21 nights, which includes traditional spa treatments, sunrise meditations, wellness consultations, and even dolphin watching tour at sunrise.
Address: PO Box 18, Desa Ume Anyar, Seririt, Singaraja, Bali
Phone 0362-93578