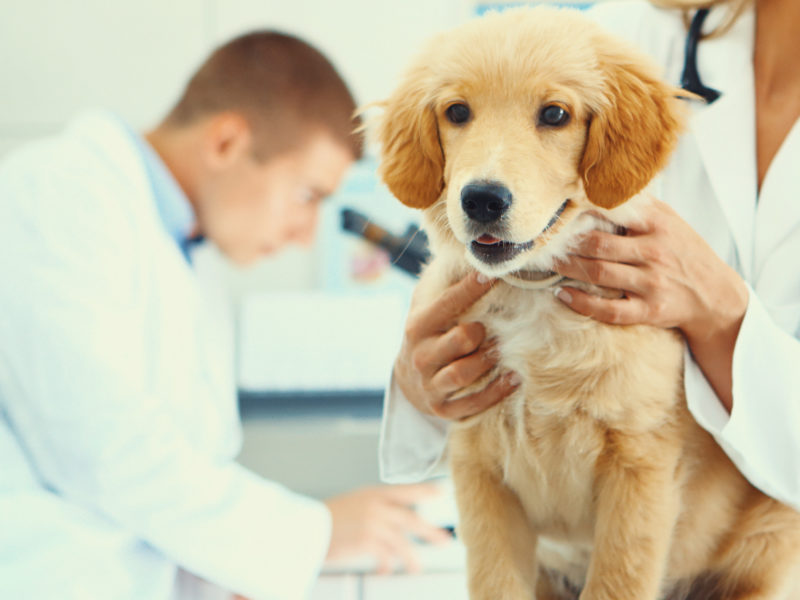 Finding a good vet in Jakarta may seem like an impossible task. That is not the case, as there are plenty of vets all around Jakarta. However, only some of the vets have the required qualifications to take care of your pet. Some of the vets mentioned below are very good, complete with high quality care and equipment.
Here are some of the best vets in Jakarta:
Animal Clinic Jakarta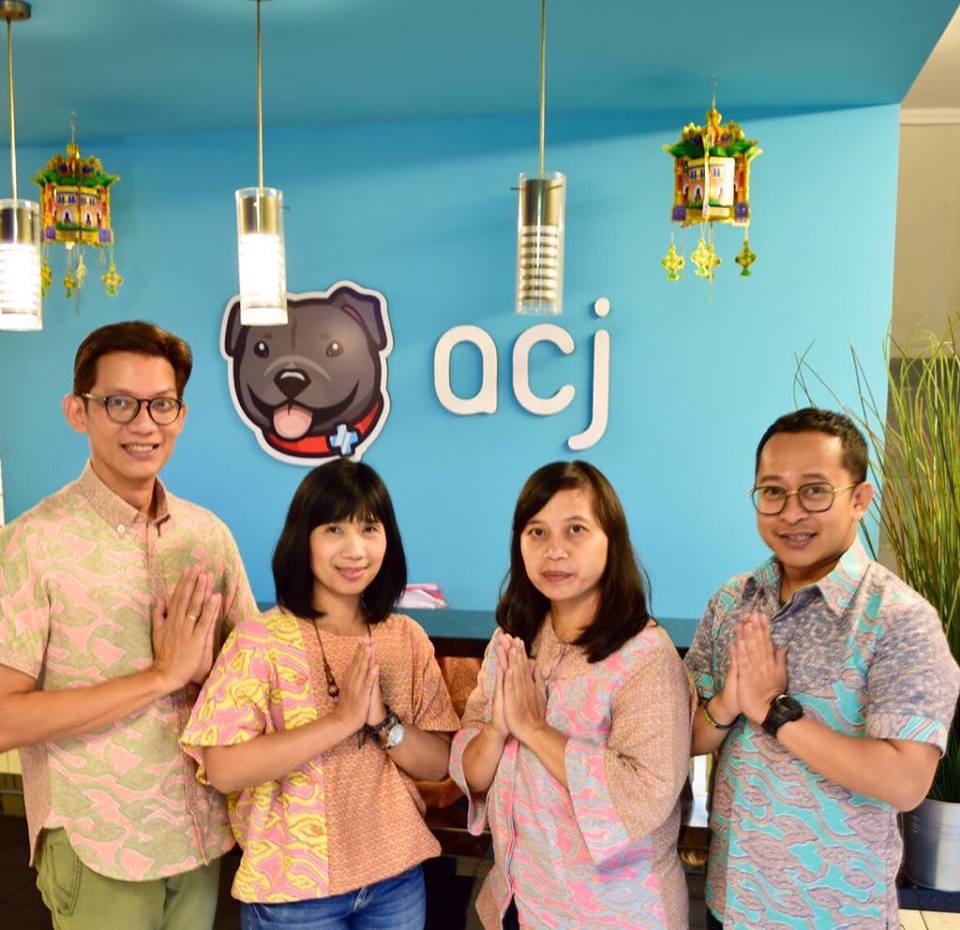 Animal clinic is Jakarta is said to be one of the best in Jakarta. Here, you will be able to find the most trusted animal clinics with some of the most professional and revered veterinarians. Other than the credible vets, ACJ also has the latest medical equipment. For those reasons, they are also able to perform surgery, hospitalisation, grooming and dental work. This animal clinic is very popular, which is why owners should reach the clinic before it opens at 9.30AM as no appointments can be made. Even better, most of the staffs and doctors speaks very good English, so you needn't worry about communication barriers.
Address: Jl Warung Jati Barat no 23, Warung Buncit Raya
Phone: +6221-7199917, +62-217902371, +62-25031985, +62-82114276457 (WA only)
Email : information@animalclinicjakarta.com
Website: https://animalclinicjakarta.com/
Groovy Vetcare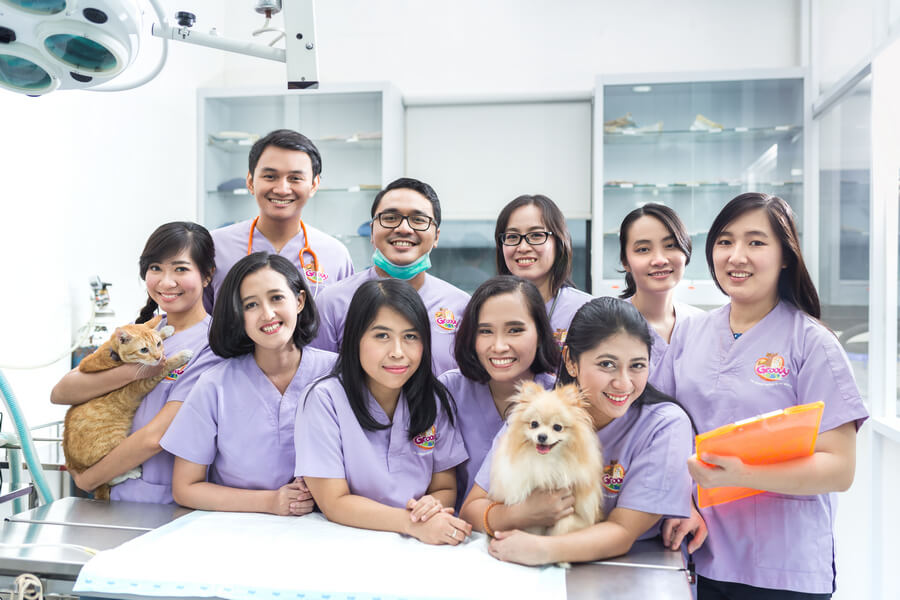 Although it started from very humble beginnings over a decade ago by founder Ibu Lucy who dreamed of bringing international veterinarian standards to Indonesia, Groovy Vetcare now has great modern facility with state-of-the-art equipment. They offer many things from basic check-ups, vaccinations, dental care, physiotherapy, micro chipping and home visits. Groovy Vetcare is also one of the only animal hospitals in the city that has an emergency hotline.
Address: Jl. Radio Dalam Raya No. 49, Jakarta
Telephone: +622172800617, +62-85282828803 (Whatsapp)
Emergency Hotline: +62-8118882490
E-mail: vet@groovyvetcare.com
Rumah sakit hewan Jakarta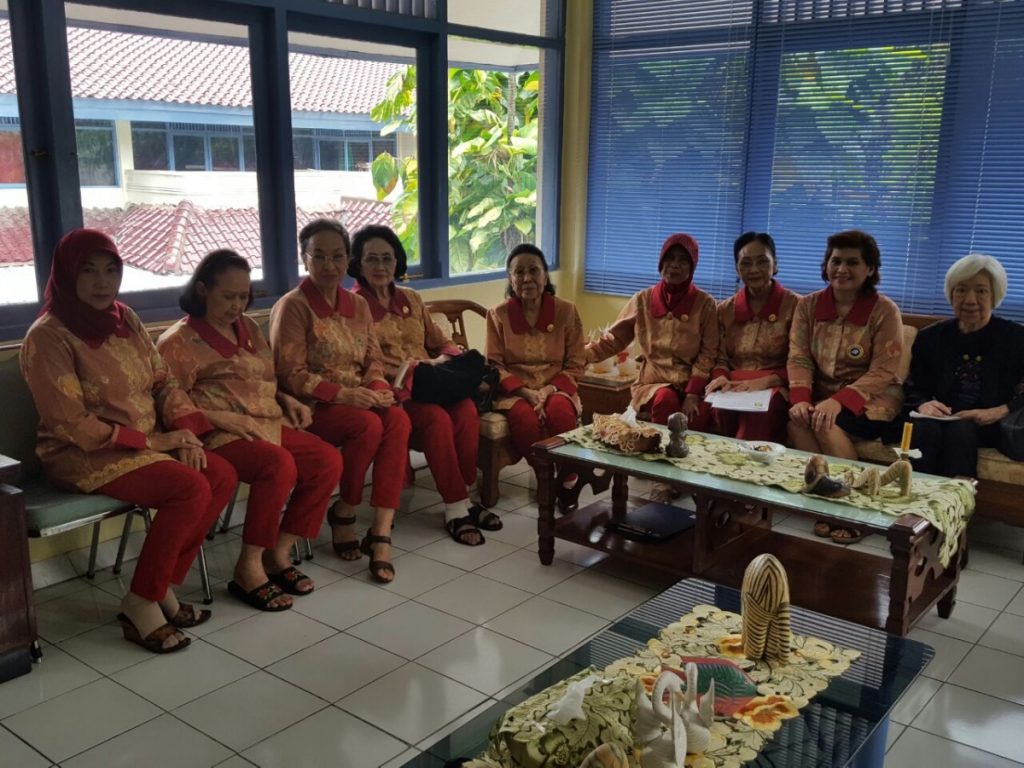 Rumah Sakit Hewan Jakarta is one of the oldest and largest government vet hospitals, established by Jakarta's first lady of the second president. Amongst many of the animal hospitals, it is also one that offers 24-hour full service and emergency animal medical centre. This hospital is set to give all kinds of pet quality and affordable care.
Address: Jl Harsono RM No. 28, Ragunan, Ps. Minggu, Jakarta Selatan
Telephone: +62-217891093, +62-17891094
Email: rshj.ragunan@gmail.com
Website: http://www.rumahsakithewanjakarta.com
Gunawan Rahardja Veterinary Clinic (Jakarta Vet Clinic)

This clinic has been one of the longest serving vet clinics, for it spans for four decades.
It initially opened in Biak, but the success prompted Dr Gunawan Rahardja to expand into two branches in Kelapa Gading and Cempaka Putih. They offer a range of services including including routine medical check ups, vaccinations, dentistry, day care services, surgeries and in-patient services. What separates this clinic from the rest is its offer for alternative medicine such as acupuncture. Other services for advanced care includes micro chipping and rapid test for major diseases. Your pets can still be taken care of at home for treatments can be given at home from vaccinations, surgery and treatment across Indonesia with its Flying Vet Service.
Address:
JL. Cideng Timur no. 11H, Petojo Utara, Gambir, Jakarta Pusat
Phone : +62-81310193078, +62-2122631591
Jl. Kelapa Hibrida Raya Blok QG 10/21, Kelapa Gading, Jakarta Utara
Phone : +62-214523136, +62-214534658
Jl. Cempaka Putih Tengah XXX No 5A Cempaka Putih, Jakarta Pusat
Phone : +62-214241880
Website: www.jakartavet.com/
GustaVet Veterinary Clinic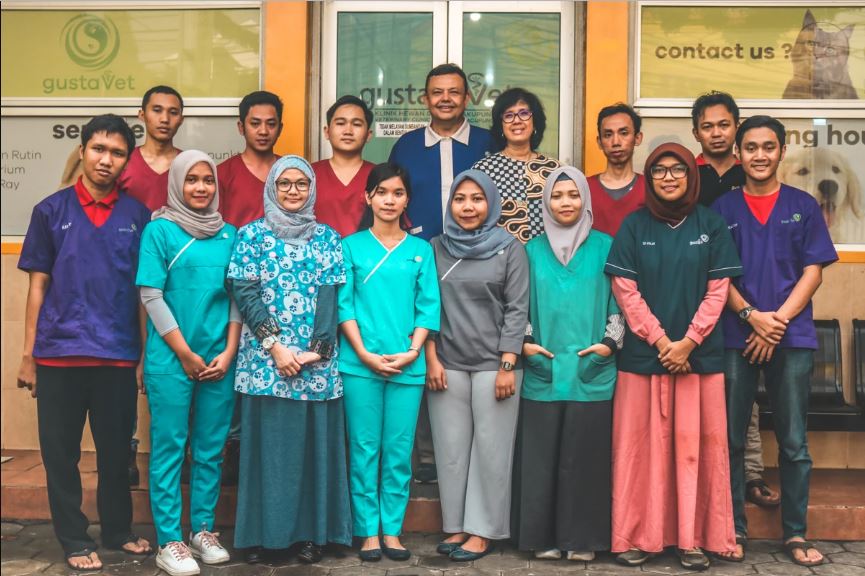 Owned by Drh. Gustav A. Mueller and Mrs. Gisella, this clinic aims to help your beloved pet with a variety of issues from wellness exams, spay, neuters, parasite control, heartworm prevention and treatment, microchip services, and an on-site pharmacy. Moreover, this clinic is equipped with the latest technology for the early detection and treatment of various diseases.
Address: Jl Kebayoran Lama no.7, Jakarta Barat
Phone: +6221 5306790
Website: www.gustavvet.com/
Awal Care Vet Clinic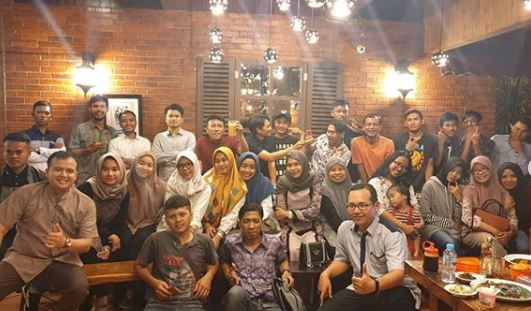 Awal Care Veterinary Clinic offers the best combination of advanced technology and tender, loving care for your pet. What differentiates this clinic from others is that the staff is professional, caring and knowledgeable. Combined with advanced diagnostics including Ultrasound and Digital X-Rays to surgeries and chemotherapy treatments, Awal Care ticks all your list of qualified vet services for your pet. However this is not only what they are known for as it offers grooming and boarding services as well as an exclusive pet store.
Address:
Awal Care Jatibening, Komplek Ruko Jatibening Plaza No.7-8.Jl. Caman Raya No.117 Simpang 5, Jatibening, Pondok Gede, Kota Bekasi, Jawa Barat
Phone: +62-2122107185, +62-81282732003 (WhatsApp)
Awal Care JatiRahayu, Jl. Jati Makmur No.15-16, Jatirahayu, Pondok Melati, Kota Bekasi, Jawa Barat 17414
Phone: +62-2185507959, +62-81210142004 (WhatsApp)
Awal Care DKI Jakarta, Jl. Buaran Raya No.10, Duren Sawit, Klender, Jakarta Timur, DKI Jakarta 13440
Phone:+62-2122982483 – +62-81282732008 (WhatsApp)
Awal Care Rawamangun, Jl. Waru No.20 AB, Rawamangun, Pulo Gadung,Jakarta Timur, DKI Jakarta 13220
Phone: +62-2122473081,  +62-81290311313 (WhatsApp)
Website: www.awalcare.com/
Pet+Vet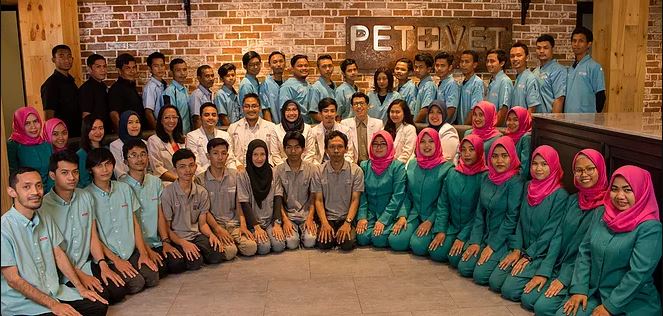 A one-stop shop indeed – this Veterinary clinic cum pet hotel (with around the clock watch) is one of the ultimate places to bring your beloved furry buds for the highest quality of comfort and care. Not only does Pet+Vet offers a veterinary clinic with state of art facilities with exceptional doctors and staffs, but it also offers a variety of pet services like VVIP area and pool, where your pets can feel even moree comforted after treatment.
Address: Jl KH Mas Mansyur No. 8A, Karet Tengsin, Tanah Abang, Jakarta Pusat
Phone: +62-2122531319
Website: www.petvet.web.id
Taking care of your furry friends is not easy. But the vets mentioned above offer the services that your pet needs such as checkup, treatment even spa and many more. Your pet will feel much better after being taken to these places as all of their health problems will be carefully diagnosed and taken care of.
Have you ever tried any of the clinics above? Share your experience in the comments section below.