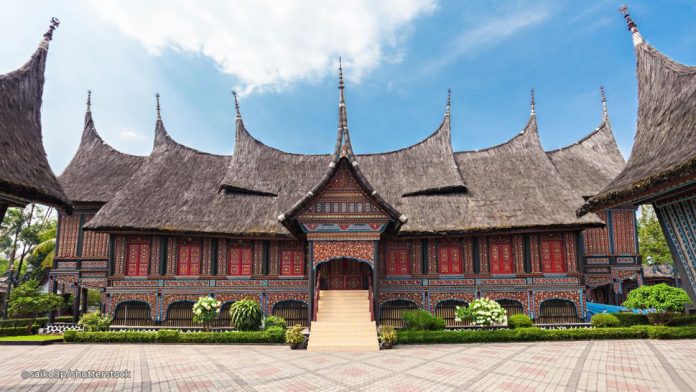 Jakarta, as a metropolitan city, is most known for its bustling nightlife and malls. It's easy to say that that is all to Jakarta, but there is more to see in Jakarta. When you begin to get bored of visiting malls and in need of a new environment, we have recommendations of outdoor and nature-related activities that you can do.
Below are the most iconic natural attractions in and around Jakarta:
Taman Mini Indonesia Indah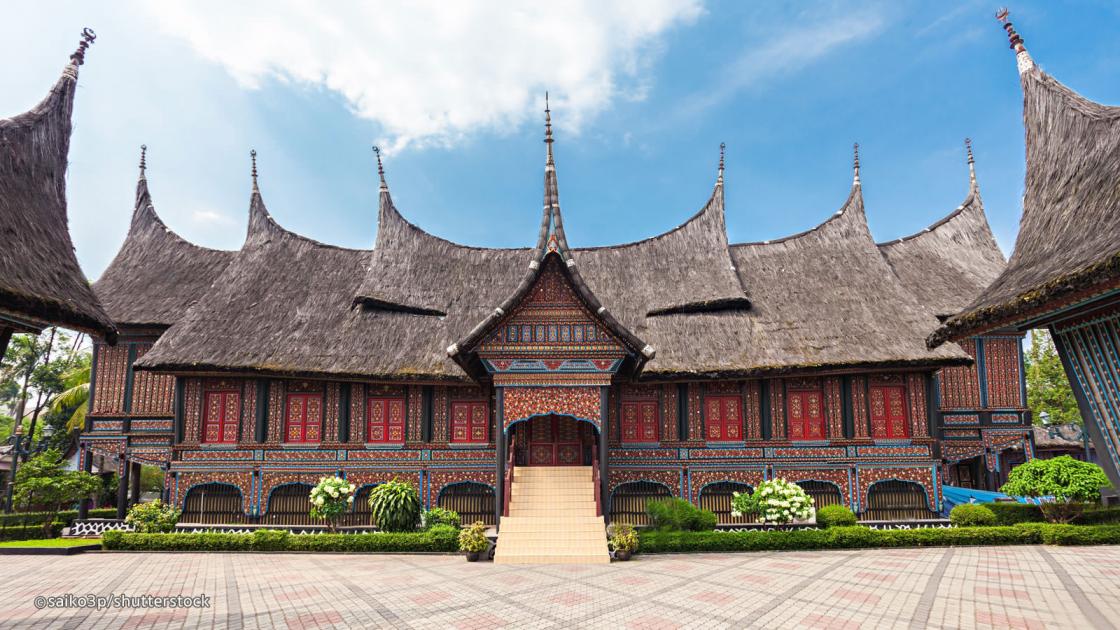 Source: saiko3p/shutterstock
Taman Mini "Indonesia Indah" (TMII) or "Beautiful Indonesia" Miniature Park is a unique recreational area that promotes Indonesian culture, located in East Jakarta, Indonesia. The park provides a synopsis of each culture available in Indonesia, with various pavilions that represent Indonesia's culture. Other than that, there is a lake with a miniature of the archipelago in the middle of it, cable cars, museums, Keong Emas Imax cinema, a theater called the Theater Tanah Airku, and other recreational facilities, including gardens, parks, and bird park.
Address: East Jakarta City, Jakarta
Website: http://www.tamanmini.com/pesona_indonesia/index.php
Ragunan Zoo

Ragunan Zoo is the oldest zoo in Indonesia and one of the most favored holiday destinations for those who live in Jakarta. In general, it is a 147 hectares park with 2.000 specimens in it and has 50.000 trees. Animals that visitors can see include crocodiles, gorillas, orangutans, tapirs, anoas, the Sumatran tiger, the babirusa, peacocks and more. There are even special attractions for children such as a Children's Zoo, playground, and rides, along with the events of pony cart and boat rides on Ragunan lake.
Address: Jl. Harsono RM No.1, Ragunan, Jakarta Selatan
Website: https://ragunanzoo.jakarta.go.id/
Gunung Mas Tea Plantation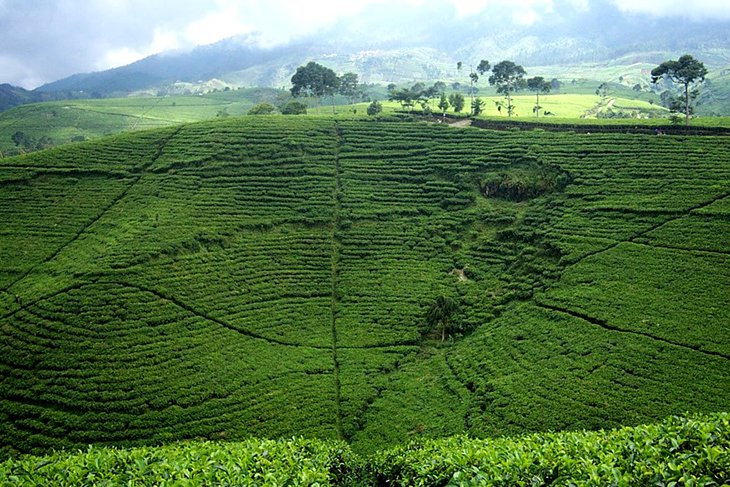 Surprisingly, tea plantations are also a popular holiday destination spot for families in Jakarta, Bogor, Depok and surroundings. The Gunung Mas Tea Plantation is one of the largest tea plantations in West Java, one of which is the most popular to be visited. What makes it so different from other destinations is the cool and refreshing air with temperatures around 18°-22° and a height of between 80°-120° m above sea level. Other than that cool air, some of the things tourists can do here is tea walking while enjoying the scenery of tea plantation hills, see the process of making tea using the traditional process, horse riding and paragliding.
Address: Jl. Siliwangi, Gunung Mas Puncak, Tugu Selatan, Cisarua, Bogor
Bogor Botanical Gardens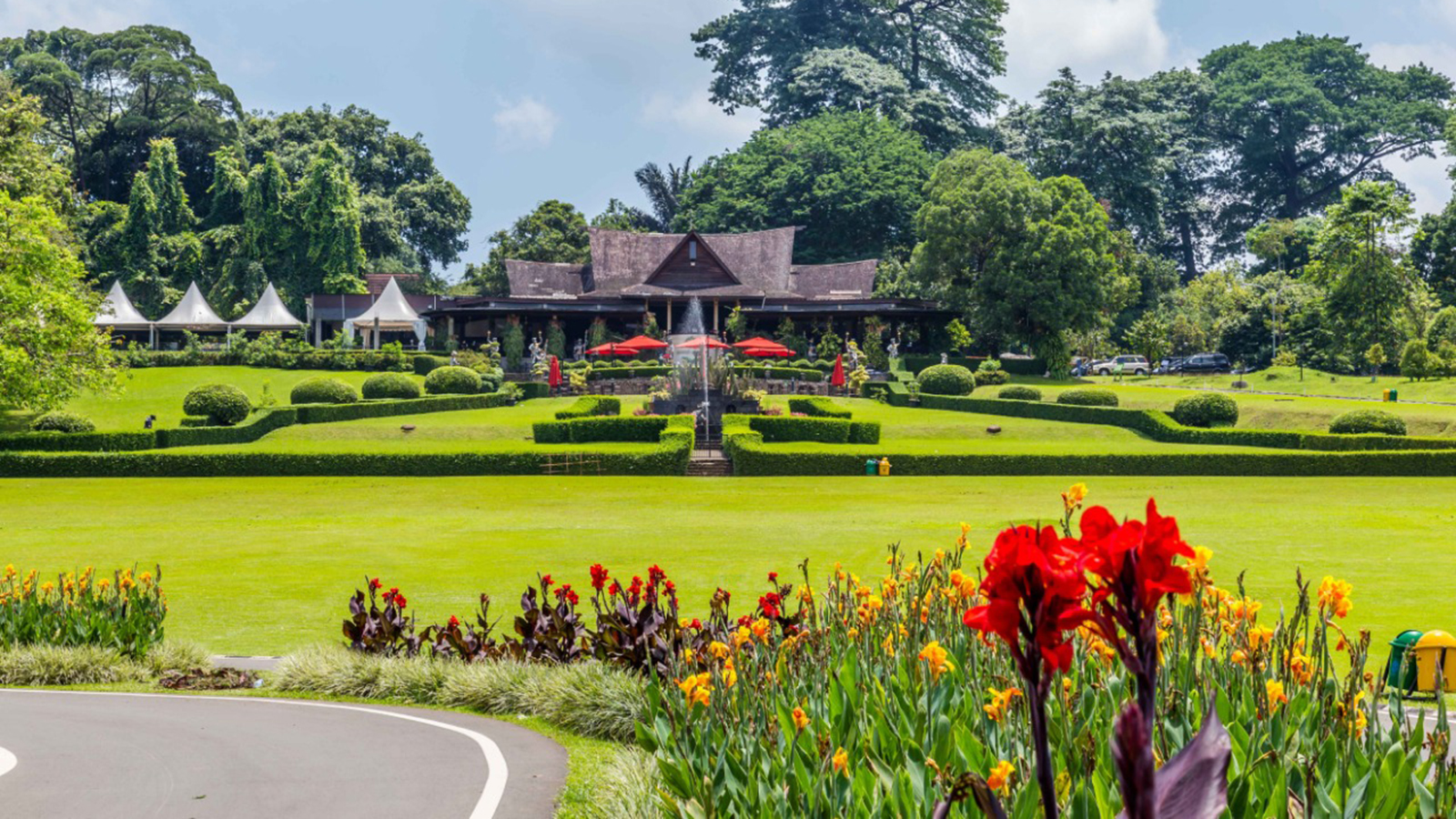 Bogor Botanical Gardens, or 'Kebun Raya Bogor' was used as an experimental garden for plantation crops to be introduced in the Dutch East Indies. However as time passes, the Bogor Botanical Gardens is formed and is said to have started the development of science in Indonesia and as a forum for scientists, especially the botanical field in Indonesia from 1880-1905. The area is measured to be around 87 hectares (210 acres) and contains 13,983 varieties of different kinds of trees and plants. Because of its calm, serene surroundings, visitors can wander around the garden while learning about plants and trees or have picnics in some of the open areas.
Situ Gunung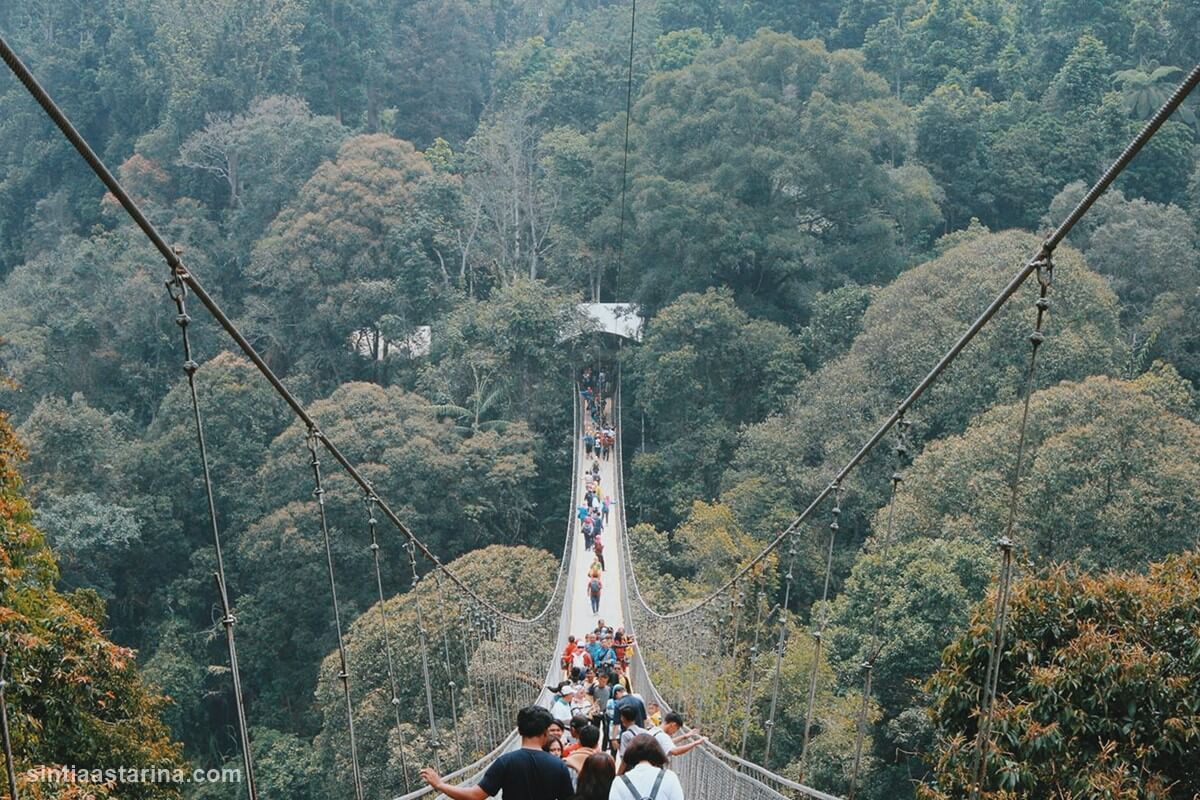 Source: sintiaastarina.com
What sets Situ Gunung apart from other nature destinations is its forest suspension bridge, which is the longest in Southeast Asia. Apart from the suspension bridge, it is also has a beautiful lake which is surrounded by pine trees which are part of the slopes of Mount Gede Pangrango. Because of the wide, empty field there are ample amounts of potential activities that you can do here. Activities you can do include picnics, sunset or sunrise hunting and going around the lake using a rowboat. In addition, there are fishing, glamping, and trekking areas to the waterfalls near the lake.
Location: Sukamanis, Kadudampit, Sukabumi
Gunung Pancar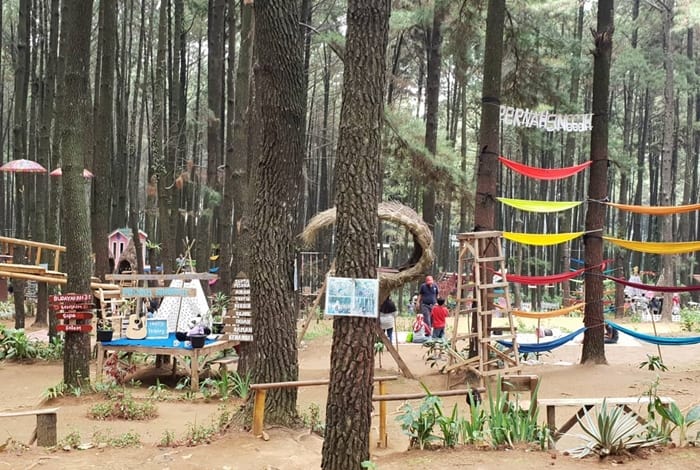 Looking for a hip, glamping grounds? Then 'Gunung Pancar' is where you should be. It has even become one of the 'hippest' camping grounds among Jakarta and Bandung youngsters, for it offers both regular camping areas and glamping facilities. This place is suitable for youngsters travelling in groups or families, for the minimum count is 4 people necessary to rent a tent, electricity, bed, and BBQ grill.
Address: Kampung Ciburial, Desa Karang Tengah, Babakan Madang, Bogor
Phone: +6281213446514
E-mail: Info@gunungpancar.com
Website: https://www.gunungpancar.com/
Scientia Square Park

Scientia Square Park is a privately managed 7,500 square meter area that provides space and facilities for families to enjoy their time. Families can enjoy the skatepark, inline skate, wall climbing, street work out, baby-strolling, Koi pond & Koi farm, bicycle, kids' playground, paddy field, and amphitheater. Other than the facilities, there are also occasional activities such as taichi and yoga classes. You and your family and enter the park by paying Rp. 40,000 for weekdays, or Rp. 70,000 on weekends.
Address: Jl. Scientia Boulevard Gading Serpong, Tangerang
Phone: +6221 2917 1268
Website: scientiasquarepark.com
Cibubur Camping site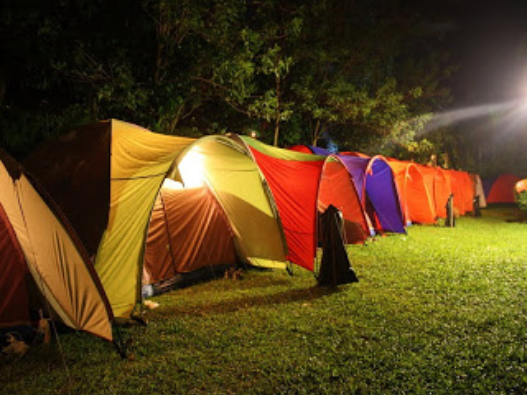 Bumi Perkemahan Cibubur or also known as BuperTA Cibubur is a camping destination located in East Jakarta area. As it has an area of 210 hectares, this area opens up opportunities for exciting activities. The facilities there are also quite complete and convenient to serve as a family outbound location, school tours, or tours with colleagues. Therefore, it is regularly used as inauguration events, scouts, and others.
Location: Buperta Road – Jamboree RW.5, Cibubur, Harjamukti, Cimanggis, RW.5, Harjamukti, Cimanggis, East Jakarta
Which destination interests you the most? Tell us your opinion in the comment section below!