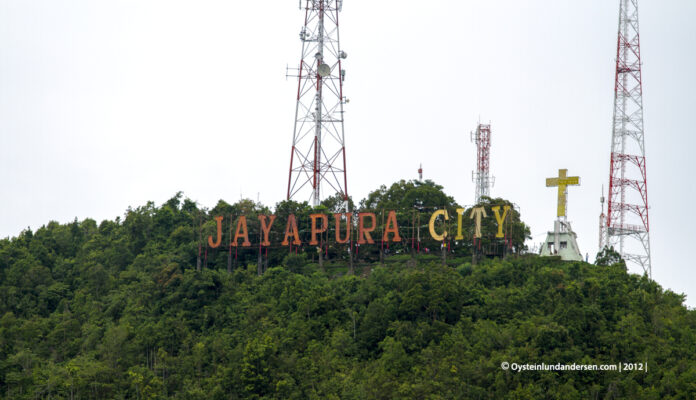 Jayapura is the capital city of Papua Province and is one of the major cities there. Although this city is better known as a business city there are various beautiful modern tourist destinations too. Not only does it have beautiful natural panoramas, there are also destinations that are perfect for your Instagram feed. It is for that reason that these destinations have become popular amongst tourists.
Holtekamp Bridge, Youtefa Bay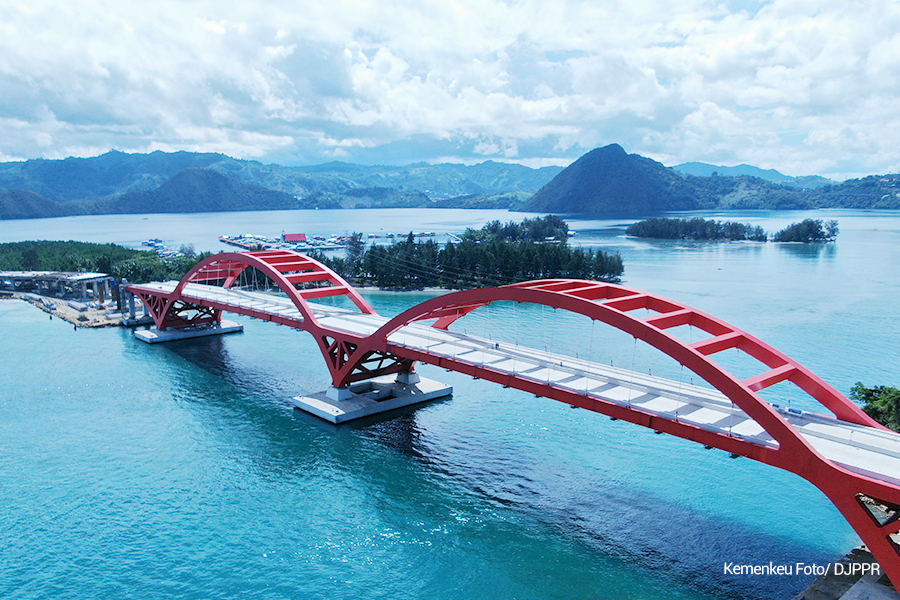 Source: Kemenkeu Foto/DJPPR
This bridge is an icon of Jayapura City which stretches over Youtefa Bay. The shape of the bridge is curved and red, while the Holtekamp Bridge connects Jayapura with the Muara Tami District.
The view of the Holtekamp bridge contrasts with the blue Pacific Ocean, so it will look more beautiful when photographed from a distance. It is frequently likened to the bridges in foreign countries.
Jokowi Hill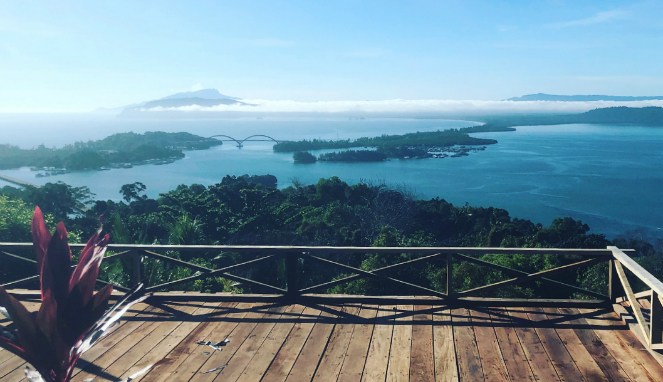 This hill became a hit because President Joko Widodo visited in 2014. The location is in the Skyline Area, Abepura city. In addition to serving instagenic photo spots, there we can also find a variety of food and drinks to relax.
Teletubbies Hill
Teletubbies Hill is located in Doto Lama, Waibu, Jayapura. This hill has managed to attract many tourists because of its green grass and cool atmosphere. We can get beautiful photo shoots with a background of a hill, with a field of green grass and cool atmosphere.
Café Payung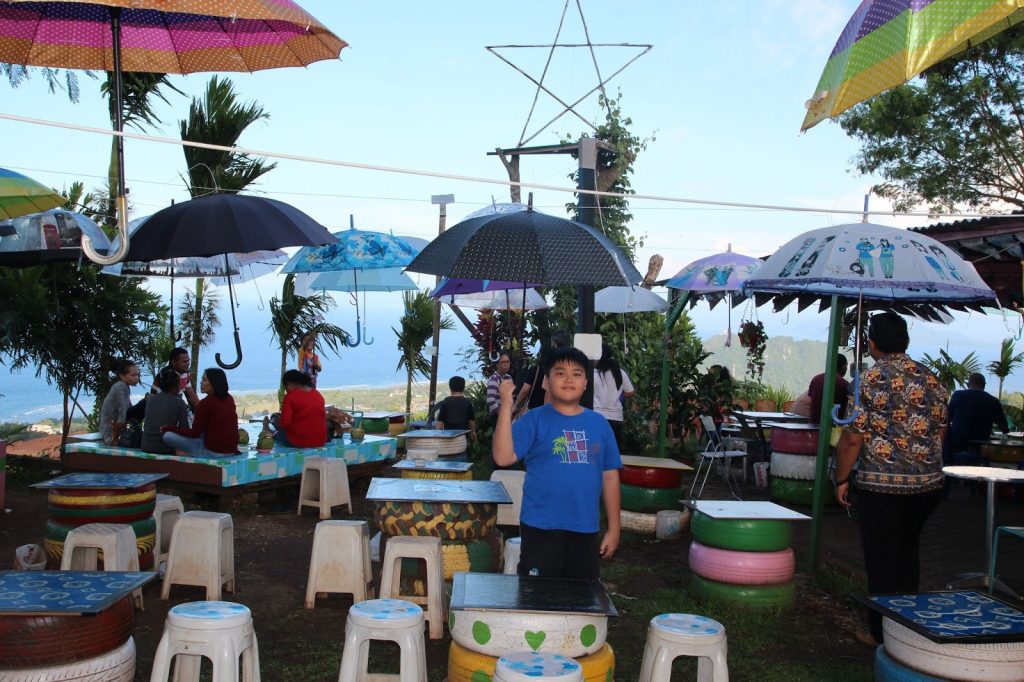 Café Payung is one of the tourist sites that is quite unique in the Angkasapura area, because this area used to have a high crime rate before becoming a tourist destination. There, we can see unique decorations in the form of colorful umbrellas hanging. From here we can also enjoy the panorama of Jayapura from a height. Other than that, the various culinary delights are also very appetizing.
Pantai Base G
Base G Beach has a beauty that is no less amazing than the beaches in Thailand with its white sand that captivates the eye. The calm waves add to the attractiveness of this beach. In addition, this beach also has a history related to World War II.
Jayapura City Tower
Source: Oysteinlundanderson.com
From the peak of Jayapura City, you can see the stunning landscape of Jayapura City. During the day, you will be presented with a panoramic view of the lined buildings that look tiny from a height and the blue sea and harbor bustling with shipping activities.
The peak of Jayapura City is most beautiful to see at night, because it will be decorated with lights that glow in the midst of darkness. At this peak there is also a relaxing gazebo and several shops selling food.
Imfote Lake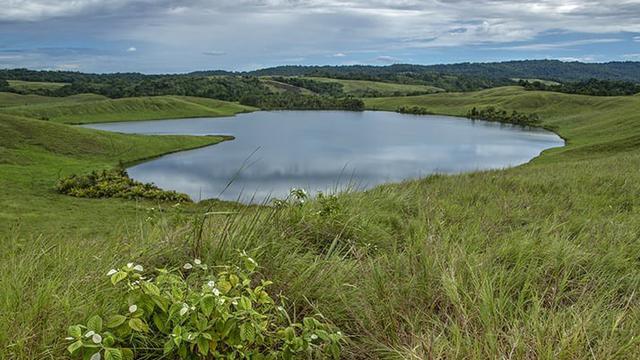 Imfote Lake is also known as Love Lake by the public because of its heart-like shape. This place is a very interesting photo spot because it offers the beauty of a unique natural lake and the vast green of the savanna.
In this place there is a green hill that you can climb to see the beauty of the lake from a height. You can also taste typical culinary in this place such as papeda, which is sold at affordable prices.
Sentani Lake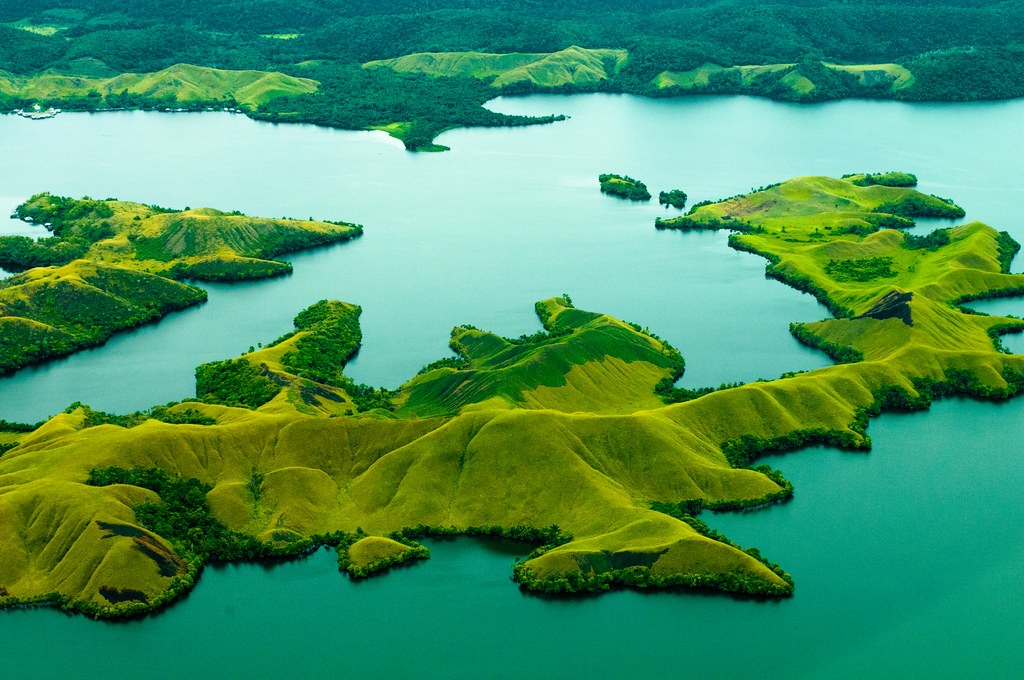 Sentani Lake is an icon from Jayapura. Its exotic scenery of 245 hectares of green grass and serene lake is widely known by travelers who come to visit. The natural atmosphere is peaceful and also calming, perfect for refreshing the mind that is filled with workloads.
The facilities provided and you can enjoy are quite complete. If you want to stay overnight, the camping area is available. If you want to watch traditional cultural performances, you can do that as well. Natural inns can also found if you are interested enough in it.
Which destinations interests you the most? Have you ever been to Jayapura? Share your opinions in the comments section below….