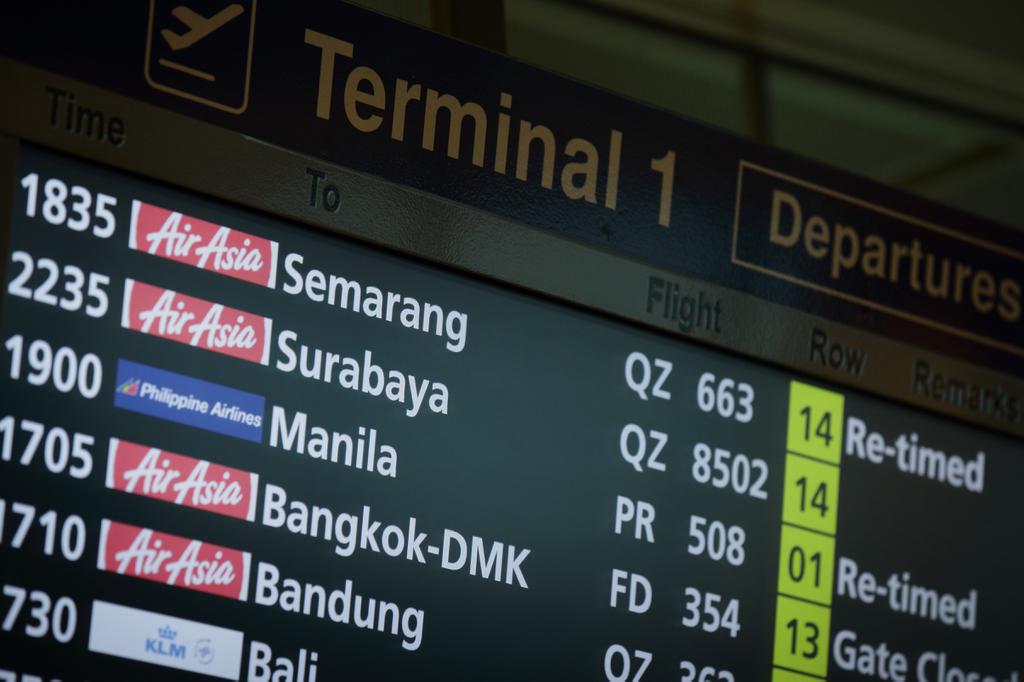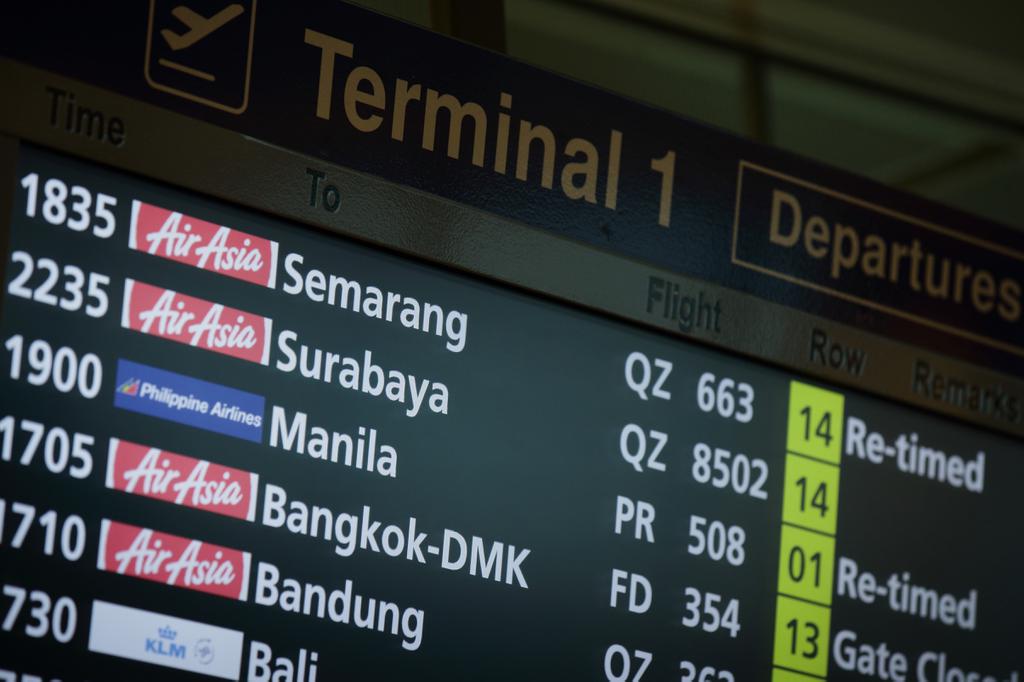 All international flights to and from Jakarta arrive and depart from Terminal 2 (D,E & F) of Sukarno-Hatta International Airport located in Cengkareng, West Jakarta. Domestic flights by Garuda and Merpati also arrive and depart from Terminal 2 while other domestic flights arrive and depart from Terminal 1 (A, B & C).

For international flights, on exiting the aircraft follow the flow of passengers to the Immigration counters where your arrival documents will be processed and your passport stamped.

If you need to obtain a tourist visa stop by first at the "Visa on Arrival" counter. The cost of a seven day short-stay visa is US$10 and a 30 day visa is US$25. Payment must be made in US dollars cash.

Ensure you keep the "Disembarkation/Embarkation Card" with your passport for processing on departure from the country.

In the baggage claim area trolleys are available free of charge.

If you wish, uniformed porters will help you with your luggage, and the normal fee is Rp 10,000 per bag.

If you have no goods to declare to Customs move towards the gates marked with a green arrow and hand your customs declaration form to the
official. You may be able to pass straight through, but Customs may X-ray your luggage or ask you to open it for inspection.

Many hawkers, touts and illegal taxi drivers gather around the exit doors at the airport. Be polite in your refusals and keep moving. If you are being met by a person whom you do not know he will probably hold up a signboard with your name on it.

Never take transportation offered by brokers as this can be risky. Licensed transportation companies have counters inside the arrival terminals and their representatives wear uniforms with an ID. There are also taxi stands outside the terminals where you are supposed to take the first taxi in line. It may not be possible to select a taxi of your choice.

If you need to take a taxi it is recommended to go to the Silver Bird taxi
reservation counters located inside the arrivals terminals. Silver Bird taxis are black limousines, which are well maintained and considered to be the safest and most reliable taxis. Blue Bird taxis are blue in color, smaller cars than the Silver Birds but operated by the same company. BlueBird Group operates Silver Bird and Golden Bird limousine services from their counters in all the arrival terminals and also provides a greeting service. An airport surcharge of Rp 8,000 plus toll road charges will be added to the metered fare. For transport to the central city area the total fare should cost approximately Rp 100,000 and will take 45 minutes to 1 hour.

When departing, allow at least an hour to travel from the city to Sukarno-Hatta International Airport.

An airport tax of Rp 100,000 applies to all departures and must be paid in cash at the check-in counter.

Holders of a Resident's Permit (KITAS) are required to pay Rp 1,000,000 at
the Fiskal Tax counter every time they exit the country.