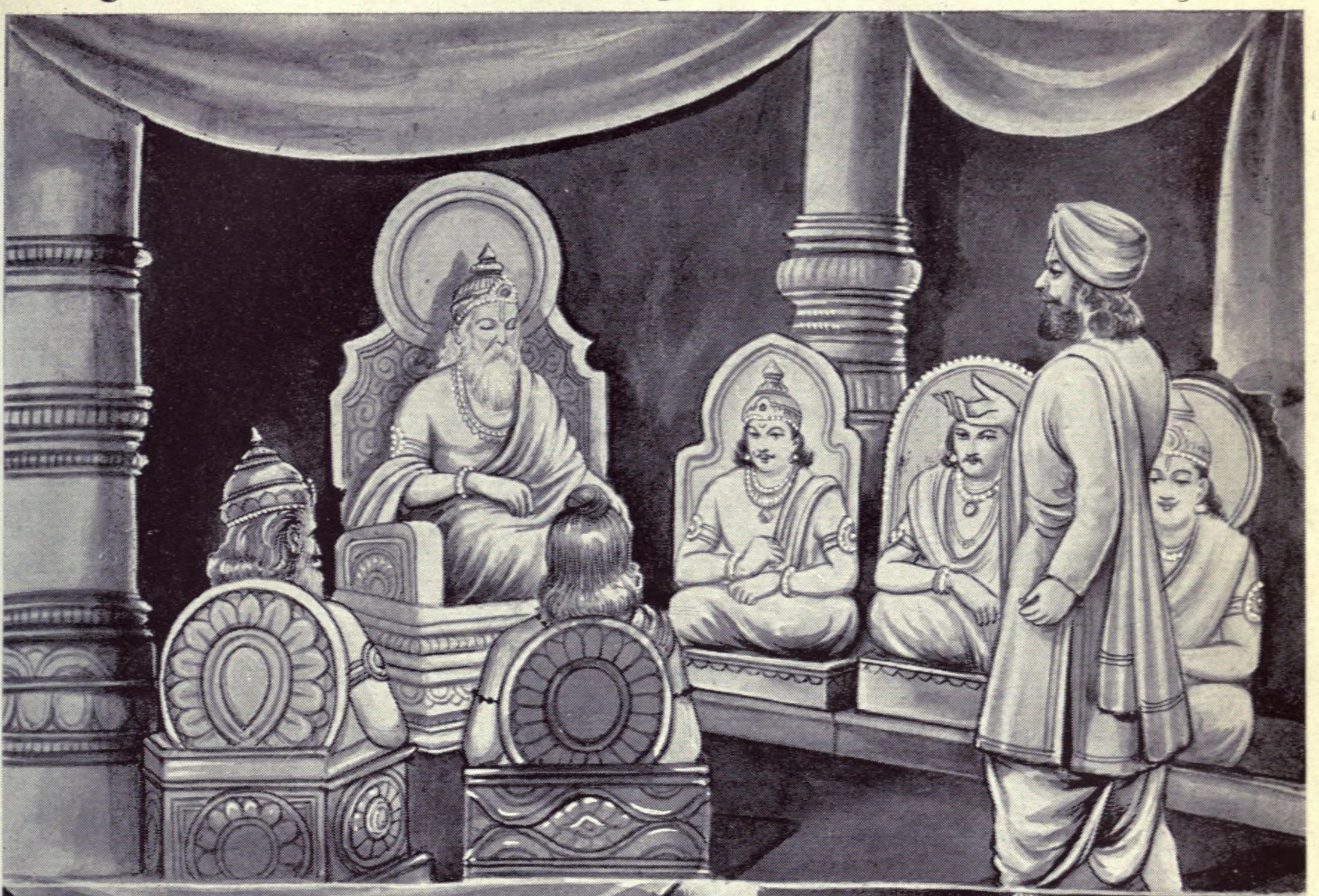 The ties between Indonesia and India date back to the times of the Ramayana, writes Somvir a visiting lecturer of Indian culture and Vedic philosophy at the Faculty of Letters, Udayana University, Bali The visit of the Indonesian President, Susilo Bambang Yudhoyono, opened a new chapter in the relations between Indonesia and India. The president's name is of Sanskrit origin. India's success in technology, sustainable economy and education has impressed Indonesia.
An Indian cultural center has been set up in the resort island of Bali. Similarly, Balinese Hindus are building a Hindu temple in native architectural style on the banks of the Ganges at Rishikesh. The relationship between India and Indonesia is deep-rooted. Since centuries, the people of Java and Sumatra have welcomed Indians who came to the islands for trade. Indonesia is an idyllic getaway that gives visitors a peep into a synthesis of many religions.
Prambanan Hindu temple compound in Yogyakarta in Central Java, Indonesia. Constructed in the 9th century it was dedicated to Trimurti, the highest three gods in Hinduism. The temple is a UNESCO World Heritage Site, currently it is the largest Hindu temple in Indonesia, and is one of the largest Hindu temples in south-east Asia.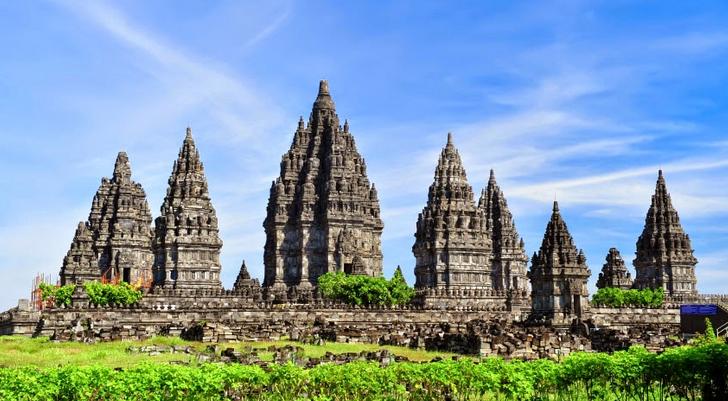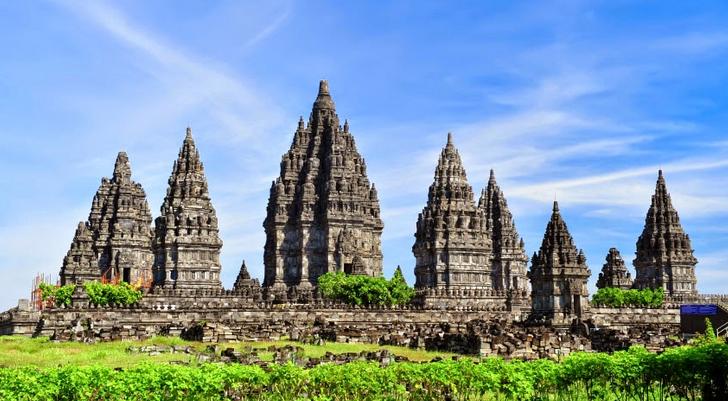 The Borobudur Temple Compounds in Yogyakarta, Central Java in Indonesia, is a ninth century Buddhist temple complex. It was built on several levels around a natural hill. Borobudur is built as a single large stupa, and when viewed from above takes the form of a giant tantric Buddhist mandala, simultaneously representing the Buddhist cosmology and the nature of mind. The foundation is a square. It has nine platforms, of which the lower six are square and the upper three are circular. The upper platform features seventy-two small stupas surrounding one large central stupa. Each stupa is bell-shaped and pierced by numerous decorative openings. Statues of the Buddha sit inside the pierced enclosures.The site was rediscovered in the 19th century, and restored in the early 20th. In 1973 a major renovation took place that was funded by UNESCO.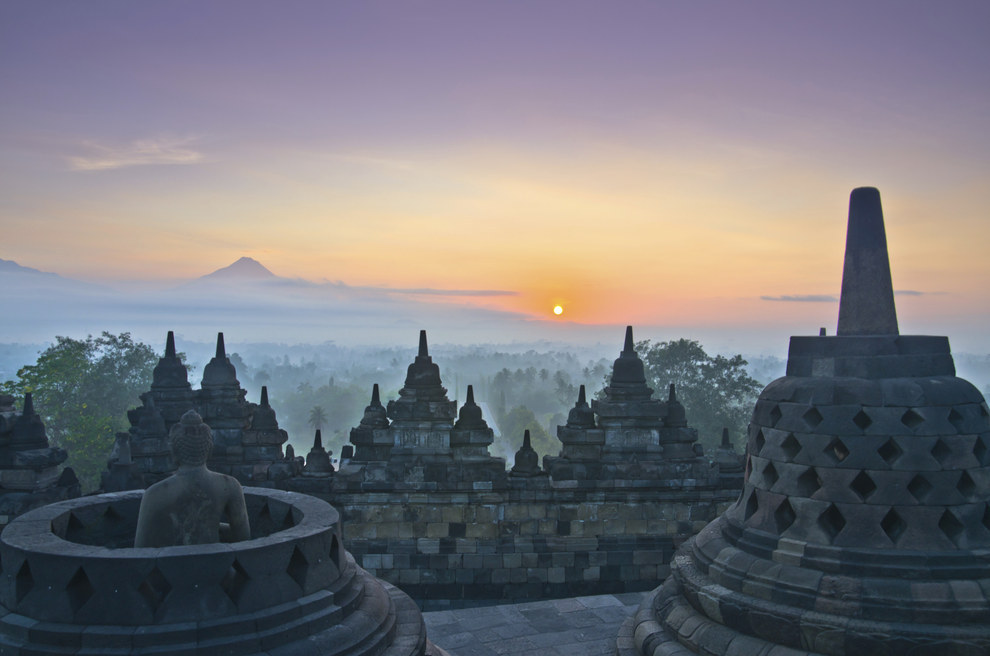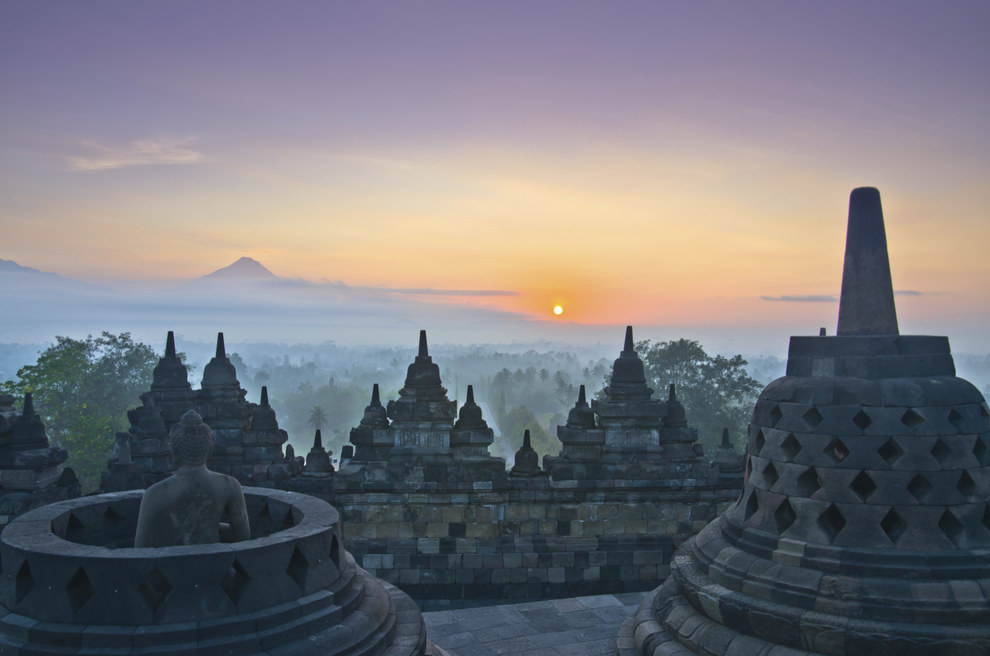 Kecak dance, a form of Balinese music drama, originated in the 1930s and is performed primarily by men in Bali Island. Also known as the Ramayana Monkey Chant, the piece, performed by a circle of 100 or more performers wearing checked cloth around their waists, percussively chanting "cak", and throwing up their arms, depicts a battle from the Ramayana where monkeys help Prince Rama fight the evil King Ravana. However, Kecak has roots in sanghyang, a trance-inducing exorcism dance.