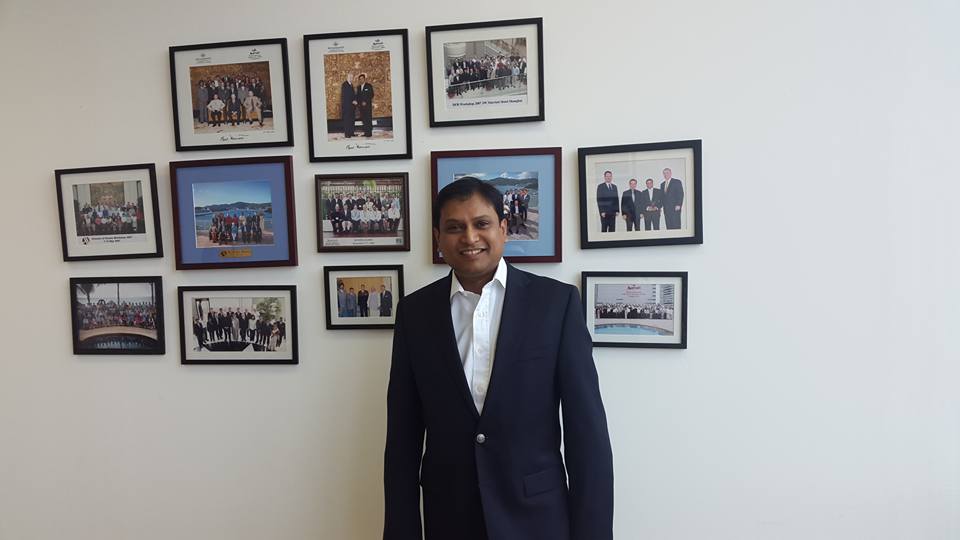 Hospitality is one of the growth industries in Indonesia, to contribute towards the travel and tourism economy. Specifically, for hotels, it has shown significant growth.
Indoindians recently met with Arun Kumar, General Manager of the Westin Jakarta—the tallest hotel in town. Arun is busy preparing the launch of Westin Jakarta, scheduled to open in August 2016. In keeping with the brand it is, the Westin Jakarta will be the highest hotel in Jakarta set in the tallest building in Indonesia. "I am very excited and everyone I speak to is eagerly awaiting the brand in the city," he shared.
Arun is one of the inspiring leaders in the hotel industry who has shown his expertise by leading strategic positions in several hotels in India, US, and Indonesia. Now he is responsible in bringing Westin Jakarta to be the leader in the country's hospitality industry.
"Wellness is our key focus for guests and associates. Our brand pillars are clearly defined and are easy to explain and be understood by guests: sleep well, eat well, move well, and work well. These things are reflected in our brand," said Arun explaining about the Westin Jakarta.
He also spoke of the Westin heavenly bed – 10 layers of luxury for the best sleeping experience ever which has been imitated by many other brands. Not only does it help yo sleep but also enables the guests to feel better – again a key value.
Arun also talked about the technology aspects applied in hotel industry. "So many hotels put technology in forefront. But we need to see that the main purpose for guests to come into the room is to sleep, have a shower, and be pretty normal. Studies prove that other facilities in the room are used less than 10 percent," Arun explained. "It's because the first thing they do when they arrive is to clear everything, finding what they need—which is internet, open their laptop and download emails," he continued. "We'll have the highest bandwidth in the city. That is probably the most important technology that we need now,"
As the Westin Jakarta is now preparing its launch, Arun also feels some challenges with the project. "Every project is very interesting, and many things need to fall in place in the right sequence to make it all work. There are so many variables that you need to track and check on a daily basis," he said. "With an opening hotel, the fact is that you need to know and see everything that is being done or being set up to get it right is the added pressure,"
That is why, he chooses to relax by spending time on the weekend with his wife and two kids who also live in Jakarta. "There is no greater stress reducing activity than family time," he shared.
Aside from his expertise in the industry, Arun admitted that actually he didn't really plan to be a hotelier. "I've been in the industry for 21 years now. When I grew up, there were a lot of discussion among my family about what should I be doing," he shared. "Most of Indian families have the natural tendency to get their kids to do Engineering or be a Doctor,"
But there was one book that triggered and inspired him to go to Hotel school. "A book by Arthur Hailey called 'Hotel' was the book I read a lot during my high school days. Then I was also always fascinated by the representation of hotels in magazines and on television," he told. "
Admiring Steve Jobs and Bill Marriott, he follows the perseverance and how they created their businesses. "I keep telling this to my people: don't settle for 'good is not good enough'. You need to have the desire to excel and stay focused. Always strive for the excellence. With that, other things will follow," he said. "If you make mistake along the way of that, it is okay. Making mistakes is fine, but the most important thing is how we learn from mistakes," he said.
The alumni of Institute of Hotel Management in Bangalore, India closed the interview by sharing his views about hospitality industry in Indonesia. "Indonesia is a great country with the diversity required to engage in business and leisure travel. The industry in the country is still maturing. This is the time to create a big push for leisure travel into the country," he said.