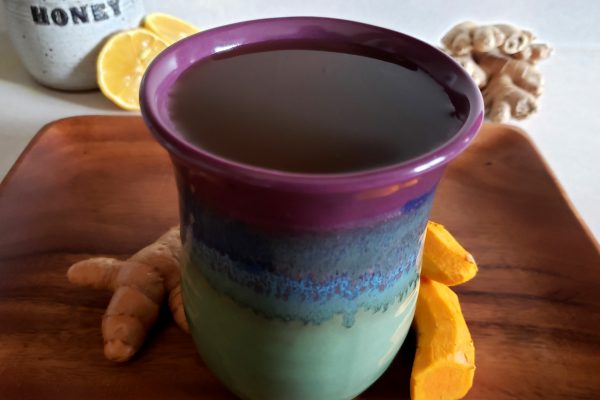 AYURVEDIC GINGER ELIXIR
(An immune booster and great for your gut) shared by Meera Joseph
1/4 kg fresh Ginger
2 teaspoons methi seeds
1/2 tsp turmeric powder/fresh turmeric(1 inch)
3 cups water
ADD
Juice of 1 lime per serving
Honey to taste/ brown sugar to taste (1/2 cup)
*Crush the ginger and bring to a boil and continue cooking in a slow flame for half hour with the methi and turmeric.(This can be stored in the fridge for a few days)
* Drink on an empty stomach every morning.
* Heat half a cup of the ginger juice, add the lime juice and honey before drinking it.
*If using brown sugar, it can be added to the ginger, methi, turmeric when boiling.
generously shared by Meera Joseph.