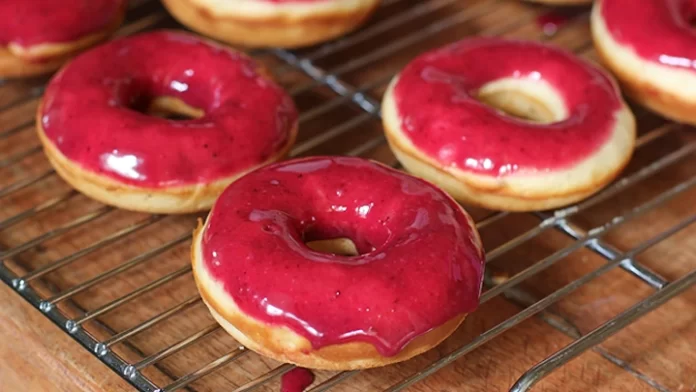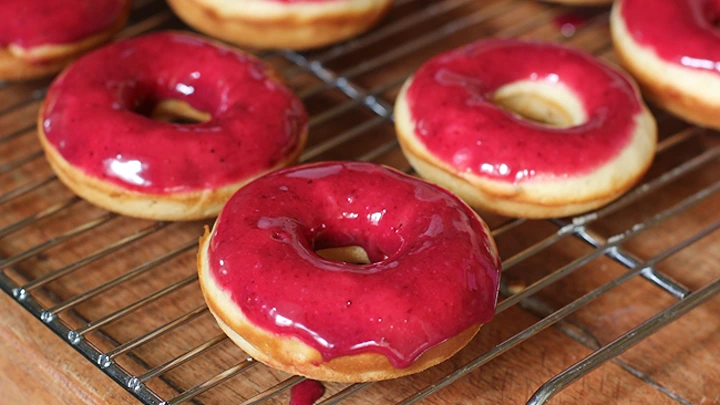 Have you ever thought about making donuts with nutmeg? Usually nutmeg is used as a complement to sauces, pasta, or vegetables, this time nutmeg is used to give a new taste sensation to donuts. Add berry icing to sweeten the donuts. Try this recipe today:
Baked Nutmeg Donuts with Berry Icing Recipe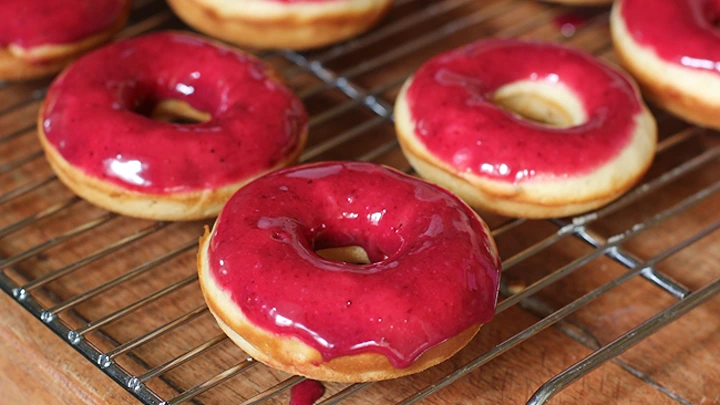 Ingredients:
• 2 cups of all-purpose flour
• 1/2 cup sugar
• 1 1/2 teaspoons of baking powder
• 1/2 teaspoon freshly ground nutmeg
• 1/2 teaspoon salt
• 3/4 cup kefir, or low-fat buttermilk or plain yogurt
• 2 large eggs
• 1/4 cup honey, or agave
• 2 tablespoons melted butter or coconut oil
• 1/2 teaspoon vanilla extract
Berry Icing:
• 1/2 cup frozen mixed berries
• 2 tablespoons of sugar
• 1 1/2 cup powdered sugar
• 1/2 teaspoon vanilla
Method:
1. Preheated the oven to 220° C. Lightly grease a doughnut pan.
2. Combine flours and the next 4 ingredients (through salt) in a large bowl, stirring well with a whisk.
3. Combine kefir, eggs, honey, butter, and vanilla, stirring well with a whisk. Add wet mixture to flour mixture; whisk just until combined.
4. Spoon batter into doughnut pans, filling two-thirds full. (Use a piping bag if you want to be more exact). Bake in the middle of the oven until doughnuts spring back when touched and are golden on the bottom (about 9 minutes). Let cool in pan slightly (about 4 minutes); turn out onto a wire rack.
5. Top with a mixture of sugar & nutmeg or dip into berry icing.
For Berry Icing:
1. Over the stove, cook berries with sugar and a couple of tablespoons of water over medium heat until the berries are cooked down to a sauce (about 15 minutes). Strain into a bowl to get rid of any seeds then add 1 1/2 cups of powdered sugar and 1/2 tsp vanilla extract. Mix well.
What other dishes do you make using nutmeg as an ingredient? Feel free to share your experience in the comments section below.