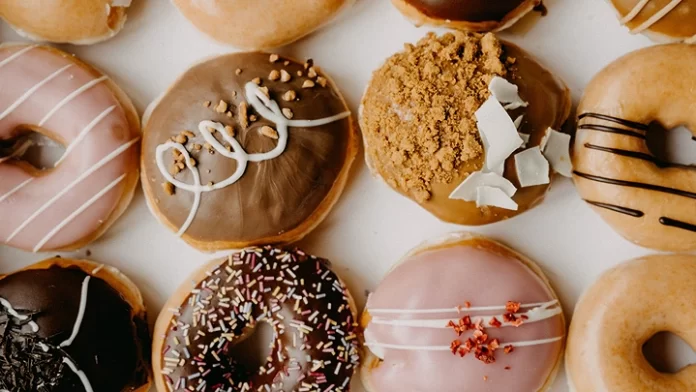 Donuts are a tasty sweet treat made from a combination of flour, sugar, butter, and eggs. Initially, donuts were in the form of small balls but now have evolved as a round with a hole in the middle.
Donuts can have sweet and interesting toppings. Donuts are perfect for breakfast with a cup of tea or coffee.
Move aside commercial donuts, here are our 5 delicious and interesting donut recipes to try:
1. Greek Yogurt Cinnamon Roll Donuts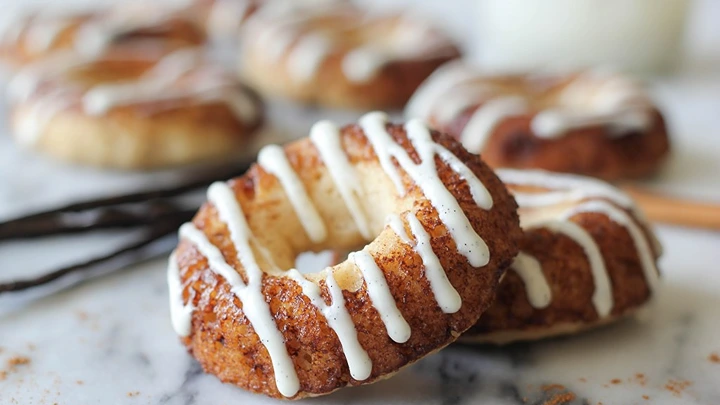 Cinnamon rolls can be a creative idea in making donuts. Cinnamon roll donuts will be even more special if you use a mixture of Greek yogurt in the dough. Greek yogurt is a type of traditional yogurt that is thick, creamy and very flavorful. Recipe here >>
2. Baked Nutmeg Donuts with Berry Icing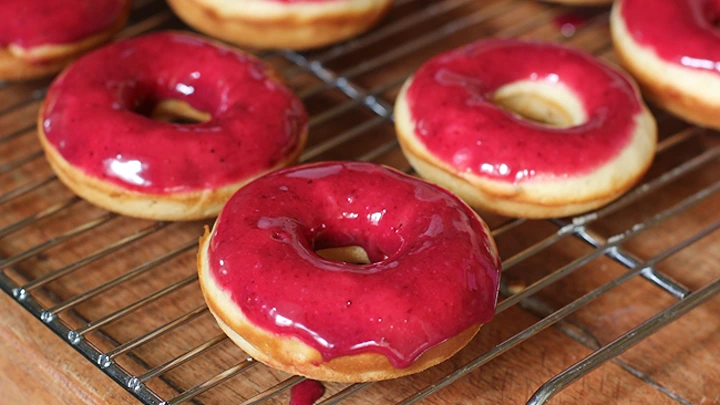 Nutmeg is a spice that can be used in sweet foods such as cakes, pastries, pies, and donuts. A little touch of nutmeg in the donut recipe will give it a new taste. Visual and toothsome pleasure like berry icing can also be added to the freshly baked delicious donuts. Recipe here >>
3. Vegan Donuts with Espresso Glaze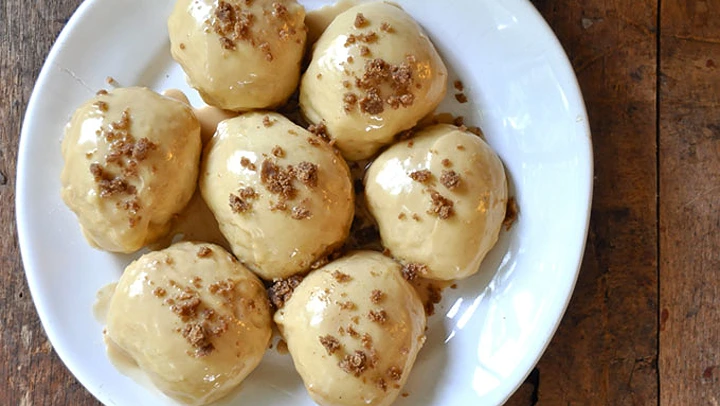 Espresso is known as the basic ingredient for other coffee menus such as Americano, latte, cappuccino, mochaccino, macchiato, and flat white. Espresso can also be used for glaze as a donut topping. The combination of espresso glaze and vegan ingredients enriches the taste of donuts for vegans who also love coffee. Recipe here >>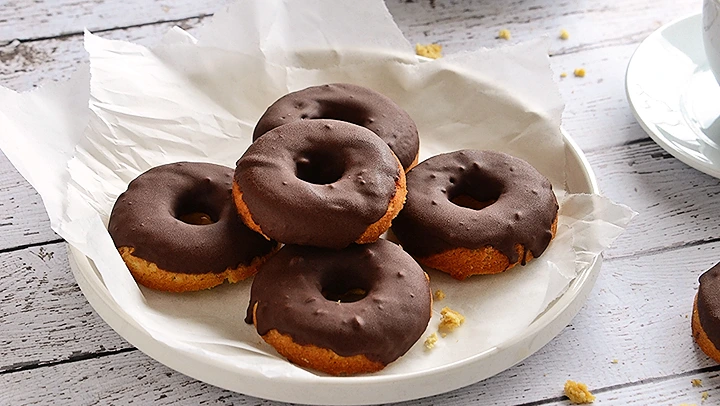 Donuts from coconut flour? Why not? Substituting wheat flour for coconut flour is a good switch because coconut flour is 100 percent gluten-free. This coconut-meat-based flour has 58 percent fiber content which can meet your daily healthy intake. Recipe here >>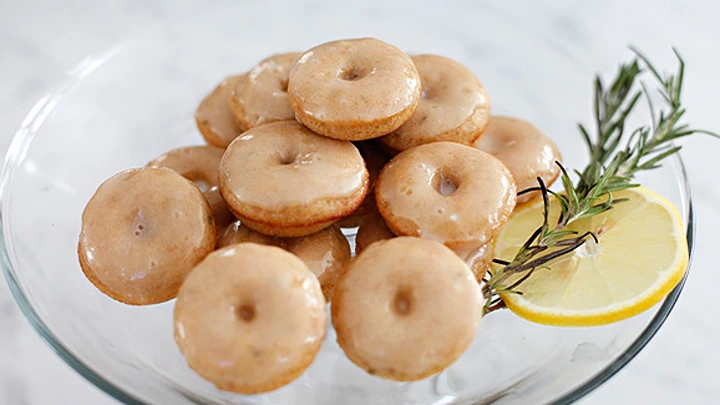 Donuts can be a healthy dessert by using olive oil. But this time olive oil was not used for frying, but put it into the donut batter, instead. Fresh lemon zest and a glaze of lemon juice are added to this donut recipe for a healthier snack. Recipe here >>
So which of the 5 is your favorite recipe? What do you like about donuts? And, do you prefer fried or baked donuts? Feel free to share what you think about donut in the comment section below!