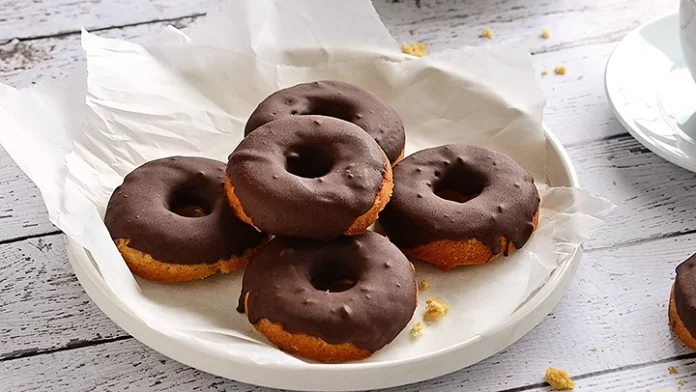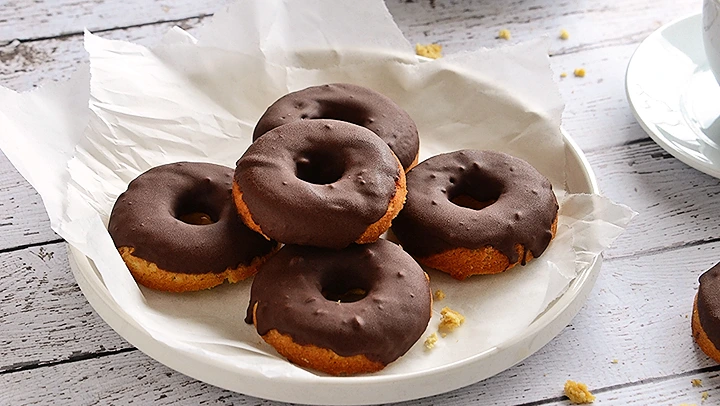 Using coconut flour in donut dough is a great solution for people with gluten allergies who really want to eat donuts. The good news is that coconut flour is suitable for all types of baked goods. Try this healthy coconut flour donut recipe for your breakfast!
Coconut Flour Donuts Recipe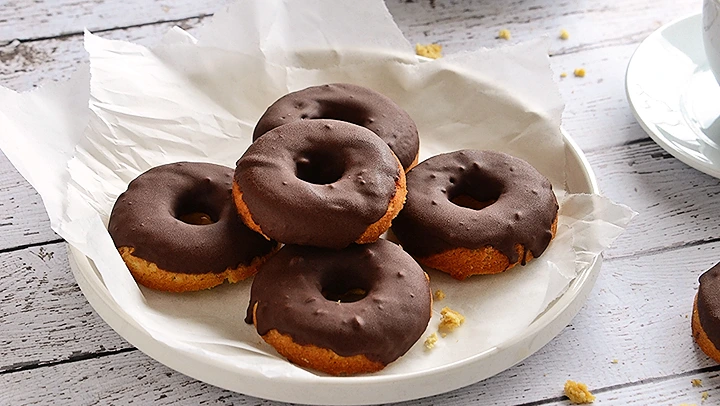 Ingredients:
½ cup of Coconut Oil
½ cup Raw Honey
6 whole Eggs
1 teaspoon Vanilla Extract
¾ cups of Coconut Flour
¾ teaspoons of Baking Soda
1 teaspoon Salt
For the Topping:
½ cups of Chocolate Chips
1 Tablespoon of Coconut Oil
Method:
Preheat the oven to 350ºF. Melt the coconut oil in the microwave for a few seconds until liquid forms. Heat the honey in the microwave for 20 seconds until it's in liquid form.
Blend the eggs and honey in a blender. Add the melted coconut oil and vanilla extract.
Sift the coconut flour, baking soda, and salt into the egg mixture and mix until well blended.
Using a dessert spoon, spoon the batter into the circles of a well-greased donut pan. Bake for 15 minutes or until a toothpick comes out clean. Once cooled, remove donuts from the donut pan.
For the topping, melt the chocolate chips and coconut oil together. Dip each donut into the chocolate and set it onto a tray lined with parchment paper. Place donuts into the fridge for the chocolate to harden.
Notes:
Coconut flour absorbs slightly more moisture than all-purpose flour, so you might be surprised if this is your first time working with coconut flour. Also, coconut flour can vary slightly by brand, so depending on the brand you're using, you may need to add a little more liquid or flour. The dough should be fairly stiff, but still scoop able. And the dough should spread as you fill the donut tray and tap it on the table a few times.
Do you have plans to try this donut recipe other than for breakfast? When will you serve Coconut Flour Donuts? Feel free to share what you have planned for this donut recipe in the comments section below!