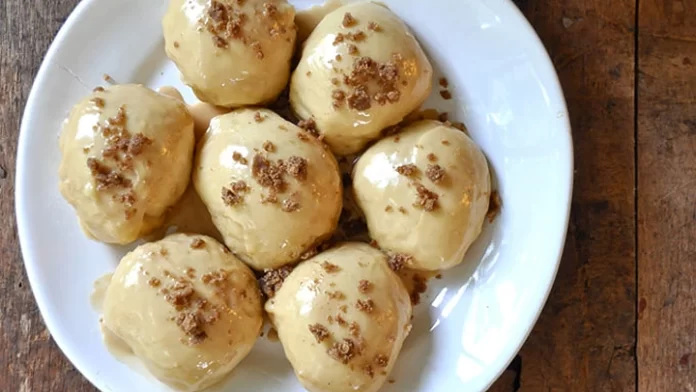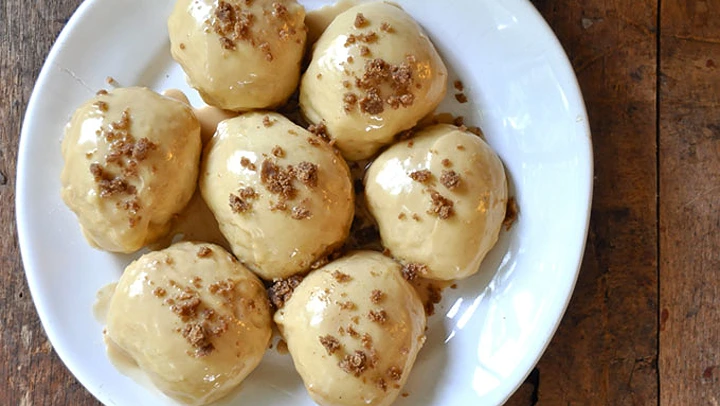 Donuts are often the partner of a cup of coffee. Now is the time to add coffee flavor to the donuts by applying an espresso-based glaze on top. This donut would be perfect for vegans as it uses vegan butter for the streusel topping. Try it now!
Vegan Donuts with Espresso Glaze Recipe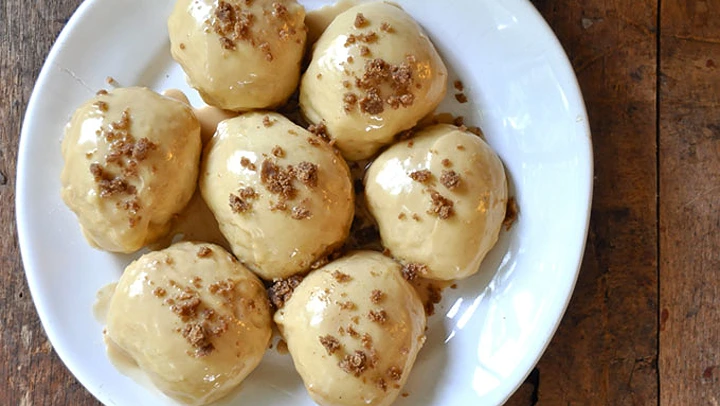 Ingredients:
For the Donut:
• 2 cups of soymilk
• 1/3 cup of oil
• 1/3 cup maple syrup or agave*
• 1/2 cup sugar
• 1 package of active dry yeast
• 1 tsp salt
• 4 – 4 1/2 cups of flour
For the Espresso Glaze:
• 1 shot of quality espresso or strong coffee (1 shot equals 2-3 Tbsp)
• 4 cups of powdered sugar
STREUSEL TOPPING* (optional):
• 3-4 Tbsp vegan butter
• 1/2 cup brown sugar
• 2-3 Tbsp flour
Method:
1. Bring soy milk, oil, maple syrup or agave, and sugar to a boil in a small saucepan.
2. Once boiling, remove from heat and let cool until lukewarm or 43 degrees centigrade (30 minutes)
3. Once cooled, stir in yeast and let sit for 5-10 minutes.
4. In a large bowl, add flour (starting with the lesser end of the range) and salt, then add to the wet mixture and stir, mixing well, then covering with a towel and letting rise in a warm place for 1 hour.
5. Once doubled in size, add the remaining flour (1/2 cup as the original recipe is written or until the dough is no longer incredibly sticky). Mix well and then let the dough sit for about 10 minutes.
6. On a floured surface make about 2-inch balls and place them on a lightly greased cookie sheet, leaving room for expansion.
7. Preheat the oven to 180 degrees Centigrade and cover with a light towel while warming.
8. Once preheated, bake for 10-11 minutes, being careful not to over-bake as you don't want the bottoms too brown.
9. Prepare glaze and streusel while baking. Once donuts are done, let them cool slightly and then dunk in glaze and cover with streusel.
10. Serve immediately for best result, or store in an air-tight container for up to 2 days.
What drink will you choose to accompany this espresso-flavored donut? Do you think a cup of coffee cappuccino is necessary? Share what you think in the comments section below!