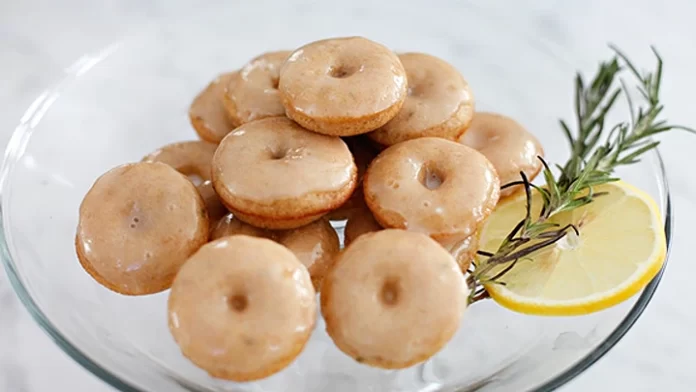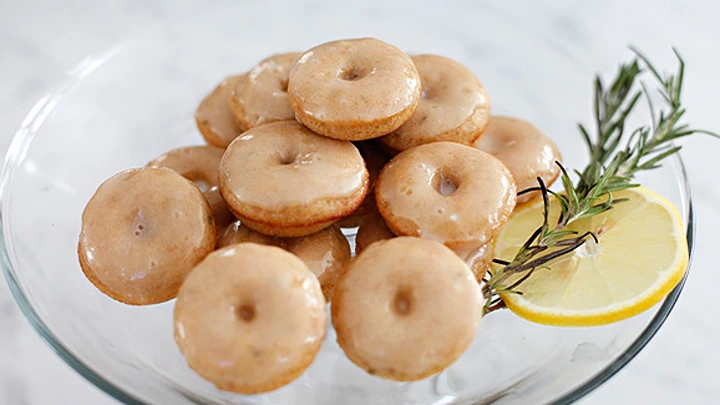 Want to eat small donuts as a snack? These Olive Oil Mini-Donuts have a muffin-like texture, a fresh citrus taste, and a fragrant rosemary aroma. The glaze of sour cream, powdered sugar, lemon juice, and honey retains the moisture of the donuts. Get ready to try it!
Olive Oil Mini-Donuts Recipe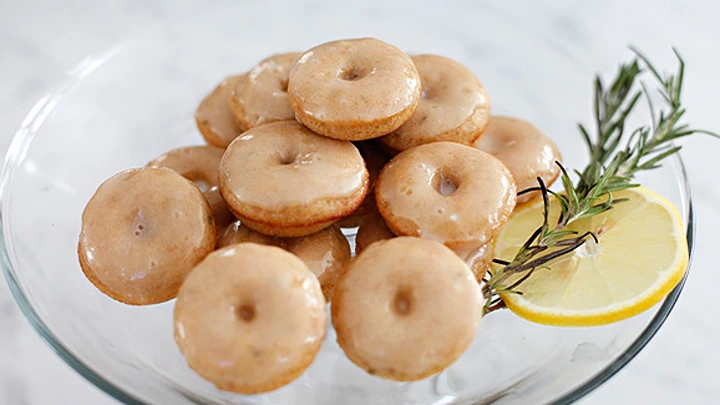 For the doughnuts:
• 1 cup white whole-wheat flour
• 1 cup of cake flour
• ¾ cup white sugar
• 2 tsp baking powder
• 1 tsp salt
• 1 tsp lemon zest
• ½ tsp minced rosemary
• 2 large eggs
• juice from one lemon half
• 1 cup of milk
• 4 tbsp olive oil
For the glaze:
• 2 tbsp sour cream
• ¾ cup powdered sugar
• ½ tsp lemon juice
• ¼ tsp honey
Method:
1. Preheat the oven to 350º. Spray a mini-doughnut baking pan with cooking spray.
2. In a medium bowl, blend the flour, sugar, baking powder, salt, lemon zest, and rosemary with a whisk.
3. Add the eggs, milk, and olive oil and mix until just combined.
4. Spoon about one tablespoon of batter into each mini-doughnut mold.
5. Bake for 11-12 minutes.
6. Remove from the oven, transfer to a cooling rack, and cool completely.
7. To make the glaze, combine the sour cream and powdered sugar in a small saucepan over low heat and stir until smooth.
8. Remove from heat and stir in the honey and lemon juice.
9. Dip the top of each mini doughnut in the glaze and return to the cooling rack. The glaze will remain soft and sticky.
Are you ready to serve these mini donuts to watch movies with your family at home or just to complement your afternoon cup of tea? Don't hesitate to share what you think about this recipe in the comments section below.