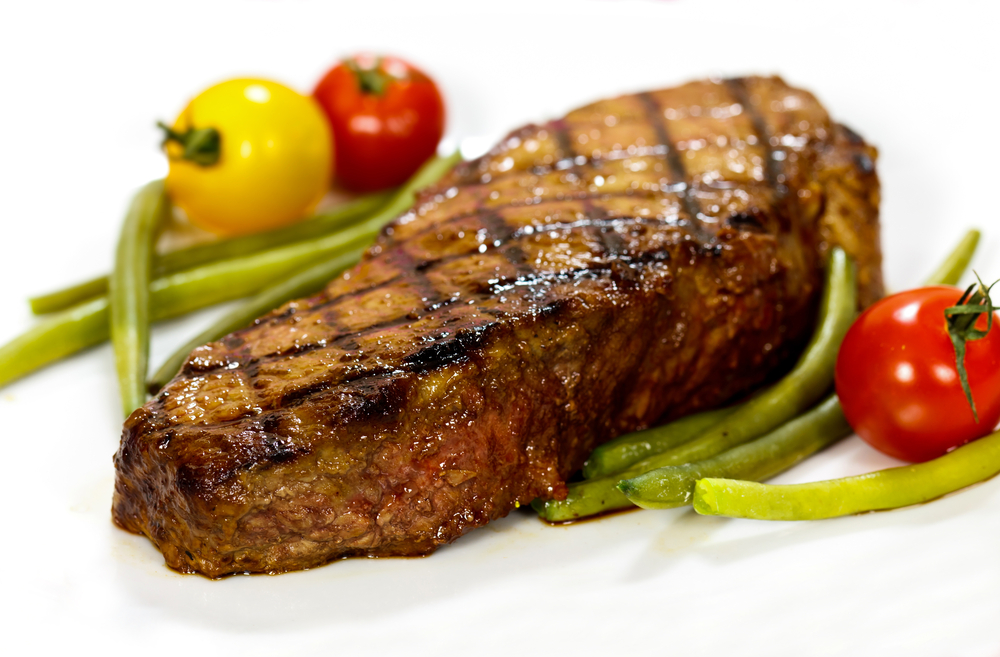 BARBECUE MARINADE FOR STEAK
Try this delicious, non-traditional marinade at your next summer party. It's sure to be a hit!
Ingredients:
1/3 cup lite soy sauce
1/3 cup cooking sherry
1/3 cup orange or pineapple juice
2-3 cloves of garlic, pressed
1/4 cup brown sugar
1/4 teaspoon ground ginger
1/4 teaspoon ground black pepper
4-6 generous drops of liquid smoke
4 8-ounce steaks
Directions:
In large bowl, mix all ingredients (except steaks) well.
Add steaks to bowl; allow to marinate at least 30 to 60 minutes. Cook on grill to taste. Choosing the right steak. The best type of meat for this recipe is already tender.
Look for steak specifically marked for barbecue.
Other steaks that will work well are New York and Fillet Mignon. Steak marked "Prime" will be the most tender of all but will be expensive.