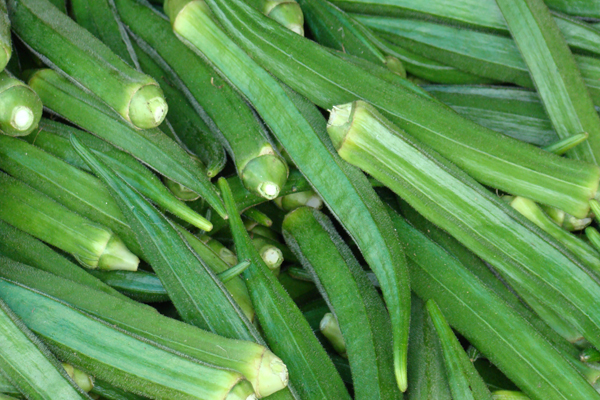 Ingredients for Bhindi With Nutri Nuggets:
300 gm Lady finger
150 gm Tomatoes
60 gm Ginger
5 gm Big cardamom
5 gm Coriander powder
1 gm Cloves
Salt To taste
75 ml Refined oil
200 gm Onion
100 gm Soya granules
30 gm Red chili powder
5 gm Turmeric
2 gm Cinnamon
1 gm Bay leaves
4 cups Water
Directions:
Soak soya granules in warm water for 10 minutes. Wash, dry and cut (approx 2 pieces) ladys finger and fry in Soya refined oil till semi-cooked.
Heat the remaining oil in a pressure, adding cardamom, cloves, cinnamon and bay leaves.
Add ginger and garlic and saut till golden brown. Add onion paste and saut 2-3 minutes before adding the tomato paste. Cook till the oil separating from the mixture.
Add salt and the remaining spices. Add the granules and saut for five minutes. Add water.
Let the gravy thicken. Add ladys finger and pressure cook for 2-3 minutes.
Contributed by : Kalpana