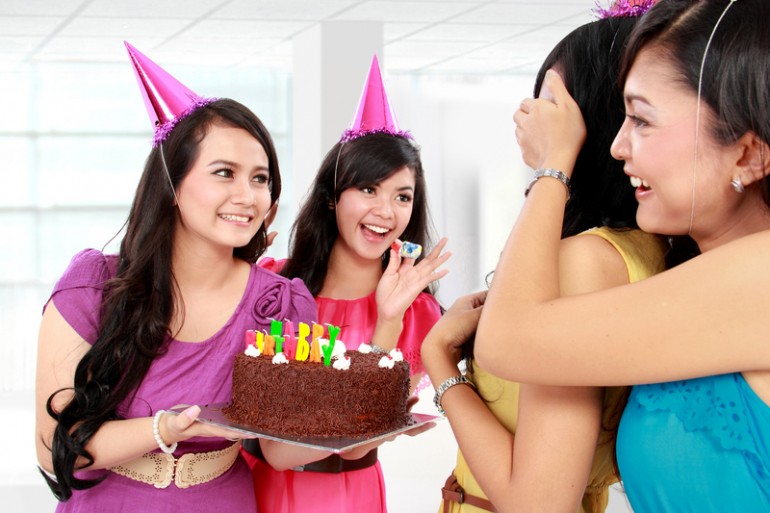 Our loved ones are such a gift in life. It's important to find ways to surprise them every now and then to remind that they are special to us, especially on their birthdays. When they're happy with the surprise you throw, you will feel more alive and joyful because you make them happy.
If you are in a situation where you have no idea about what to do or give? You can try these recommendations to make your loved ones' birthday memorable with your surprise:
Make scrapbook or video
Dig on your photo galleries, print them, and put them on a scrapbook. Make a storyline that tells about your journey together with them. Write short sentences such as "Look how silly we were when we did this" or other sweet things you can reminisce together. If you make a video, put a background song that has a special meaning to you. Or you can put their favorite song as background. On the last page of scrapbook or last frame of video, don't forget to write a personal message that touches their heart.
Throw a party for them
Without their knowing, arrange a party and invite their families and best friends. On their birthday, you can make a scene to make them come to the place where the party is. Don't give a single hint and just keep them clueless. It's a no brainer actually, but having their favorite people at their birthday will be a very memorable memory for them.
Newspaper ad
Book a slot in the newspaper they subscribe, and write your birthday wishes there. You can buy a bigger slot with colors too. Put the birthday boy/girl's photo in it to make it more personal. Imagine how surprised them when they read the newspaper.
Small gift
Give them with small gift that is meaningful and useful. You can give them book, bracelet, or simply a mug with their face on it. They'll remember every time they use those stuffs.
Send them a letter
Even though today's digital era, but imagine how sweet it will be if you send them a letter using postal service. You can send her letter with cute birthday card, or your invitation to have dinner with them. It's simple, unexpected, and of course sweet.
Door surprise
On the early morning, come to their place and leave your gift and birthday card there. When they open the door, they'll be surprised with the gift you left. You can add the excitement by not writing your name on the gift and birthday card, so let them guess who the real sender is.
Send flowers and/or cakes
Always Smile Cake and Flowers
Flowers never fail to express love. Buy a bouquet or just a simple arrangement, and send it to their place or office. You can also order a birthday cake and have it delivered to them—or give it to them by yourself. Nowadays you can always send these gifts without getting up from your chair. Simply click Indoindians Gift Shop, order your gifts, and show your love to them!
You don't have to give expensive gift for your beloved ones. The most important thing is you put your heart at every surprise or gift you give to them. It's enough to show that you still remember small things about them such as their birthday or their favorites. Let them know how much they mean to you.