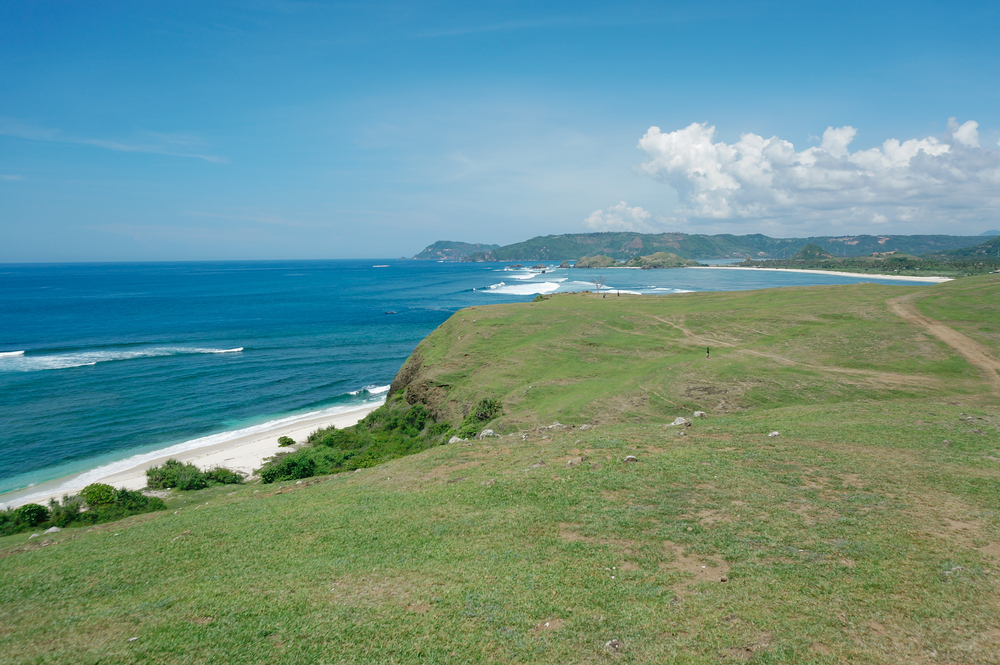 If you opt for traveling to celebrate Valentine's Day this year, Bukit Merese (Merese Hill) will be a perfect choice.
Located at Tanjung Aan beach in Lombok, West Nusa Tenggara, Bukit Merese has been dubbed as the perfect place to fall in love. And it deserves that label!
Bukit Merese can be easily accessed by 30 minutes driving from Lombok International Airport. When you arrive at the location, you will be welcomed by the breathtaking view of Tanjung Aan beach. The white sand and calm blue water are perfect for beach walking or even swimming!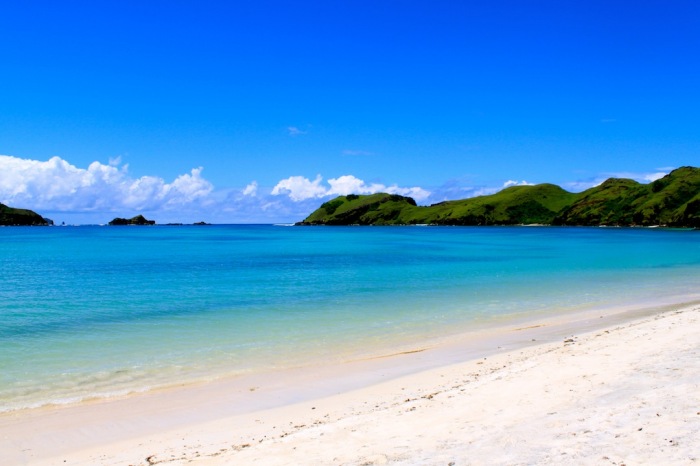 The real beauty of Tanjung Aan is actually the Bukit Merese. Yes, it might be quite tiring to climb the hill, but the view will pay off. Now Bukit Merese is also one of the most Instagrammed locations in Indonesia.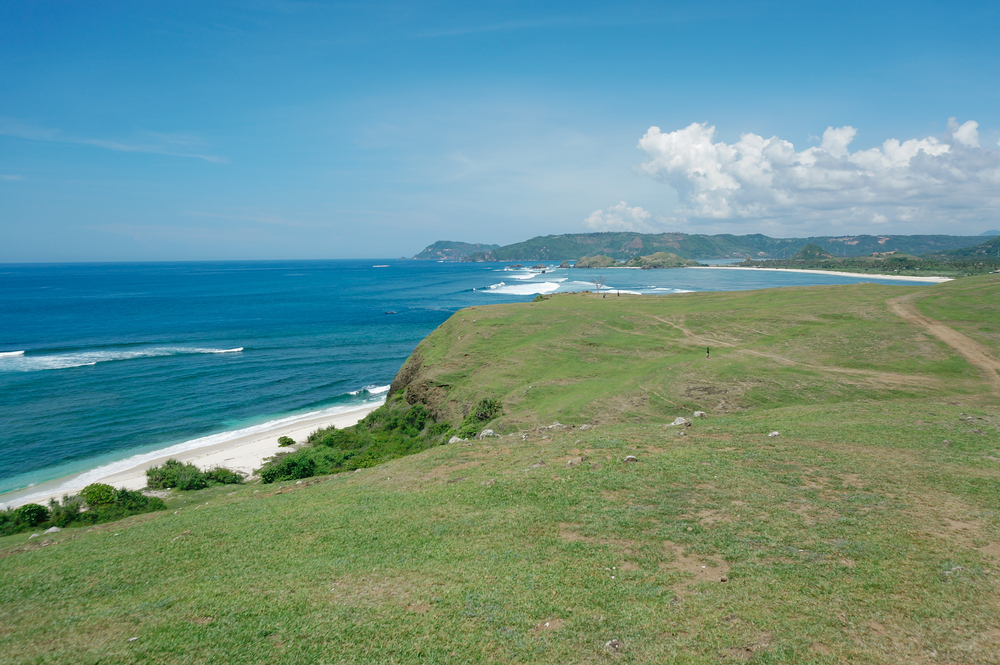 At a glance, the green Bukit Merese looks like green hills and valleys at New Zealand. No trees or plants on top of the hill, just a carpet of fresh green grass. Visitors love to sit on the grass and enjoy the 360° view that is too pretty to be true. You can enjoy the view of Seger Beach at the western part of the hill, Batu Payung and Gili Anak Anjakan on the eastern side.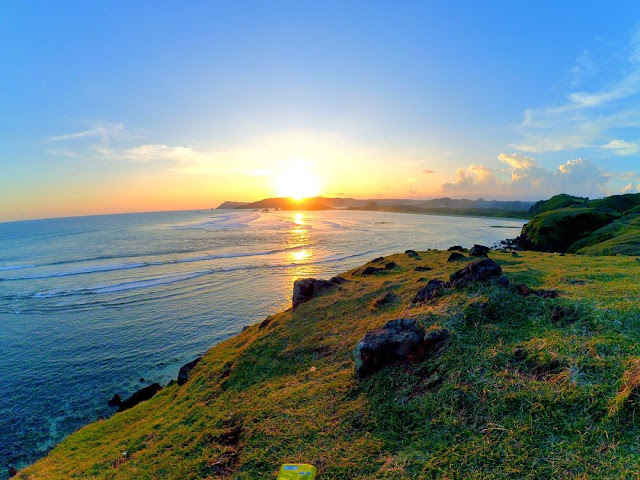 Actually the beach around Bukit Merese is not only Tanjung Aan beach. However, it's quite difficult to access the other beaches, so enjoying it from above is the best and easiest.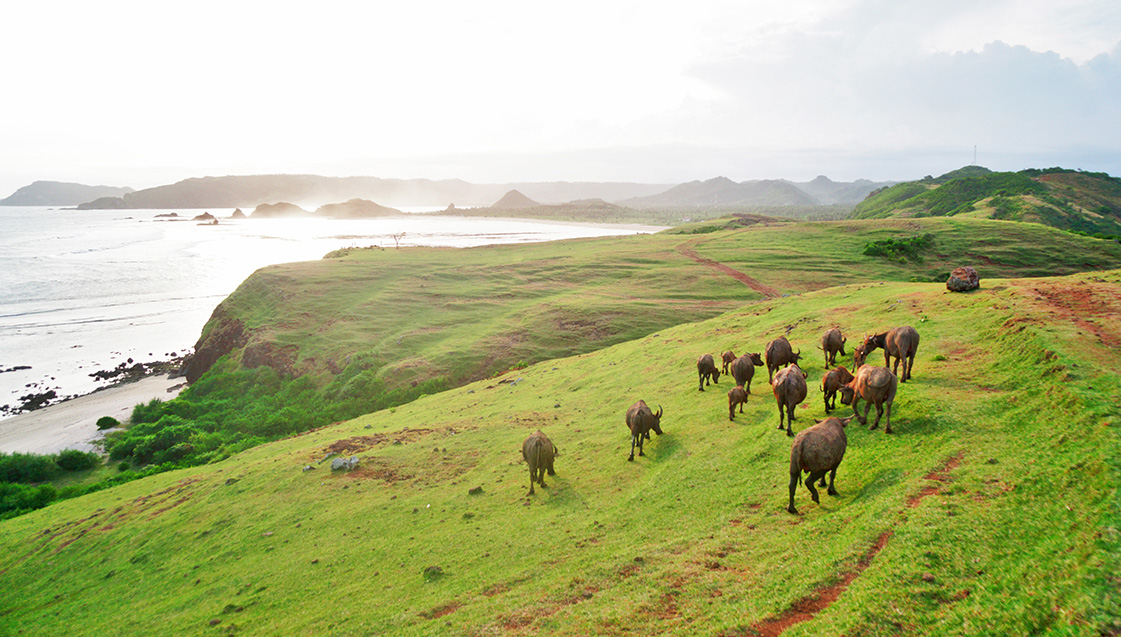 If you want to capture your beautiful moments with your beloved, Bukit Merese provides you a great background. People often take their pre-wedding photos at Bukit Merese as alternative for other romantic, yet mainstream photo location.
Here are the tips for comfortable hike and visit to Bukit Merese:
Always bring hats, sunglasses, and sun blocks because no trees or shelters on Bukit Merese.
It's recommended to visit Bukit Merese in the morning or in the afternoon (before sunset), because the view is the most beautiful at these times.
Wear comfortable clothes and shoes, because you will need to hike the hill.
It's recommended to rent a car or motorcycle to go to Bukit Merese, as it's difficult to find public transportation around the location.
So, are you ready to fall in love at Bukit Merese?
Location:
Jalan Kuta Lombok, Pujut, Lombok Tengah, West Nusa Tenggara