Bali is indeed a little slice of heaven. The nice weather, beautiful landscape and warm people make Bali one of the most desirable places to live. More and more people choose Bali as their places to stay and build a healthy property portfolio.
If owning properties in Bali sounds appealing to you, it is important to understand Indonesia's property laws. Because the whole laws are complicated, here we simplify it in bullet points about things you need to note before investing property in Bali (and basically any other places in Indonesia).
Please note that the information here is to be used as a guide only. It is wise to consult a lawyer or notary in your area, and seek advice from fellow foreigners who have been living in Bali.
How foreigners can purchase property in Bali?
Indonesian law places restrictions on the ability of foreigners to purchase property in Bali. Indonesian government keeps the ownership within Indonesia. However, foreigners are allowed to invest on properties in Indonesia, as long as the property is not part of subsidized housing.
The property regulation in Indonesia recognizes various rights about real estate, consisting of the Right of Use (Hak Pakai), the Right of Ownership (Hak Milik), the Right to Cultivate (Hak Guna Usaha), the Right of Building (Hak Guna Bangunan), and the Right of Building Lease (Hak Sewa atas Bangunan).
Non-Indonesians may not actually own the property (Hak Milik) and Hak Guna Bangunan under Indonesian law without the help of Indonesian name holder for your property or under a foreign investment company structure.
Foreigners can own property in Bali through a leasehold investment (long term renting). The land title will not be under the foreigner's name, and remains under the ownership of the original owner. The land can be rented for around 25 years and can then be extended up to period of 70 years. After the lease begins, the owner's title of Right of Ownership (Hak Milik) will be legally transferred to the foreigner under the Right to Use (Hak Pakai). The leasehold is more recommended than buying under the help of a nominee.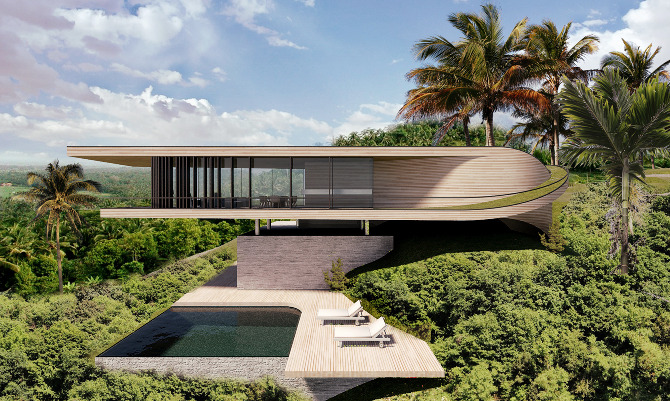 Things to remember before buying property in Bali
Based on the PP No. 103 article 2 paragraph 2, the foreigners (warga Negara asing) who are allowed to buy property in Indonesia must possess a valid residential permit issued by Kementerian Hukum dan HAM (Ministry of Law and Human Rights) or KITAS (Kartu Izin Tinggal Terbatas).
Not all type of property can be acquired by foreigners. Foreigners are only allowed to buy landed house and apartment units.
The price of property unit must be above Rp 5 billion. This is to prevent foreigners to buy low priced property, so Indonesians with low wage can also afford houses in Indonesia.
Do not buy free-hold. Remember, foreigners are not authorized to own property in Bali. You can only lease. When you're about to purchase, check the legal documents of the building/house with the owner. Do not buy if there's no IMB (Izin Mendirikan Bangunan).
Don't just use any notary or agent. Choose those who have good portfolio and comply with legal regulations. You don't want to be involved in law problems in the future.