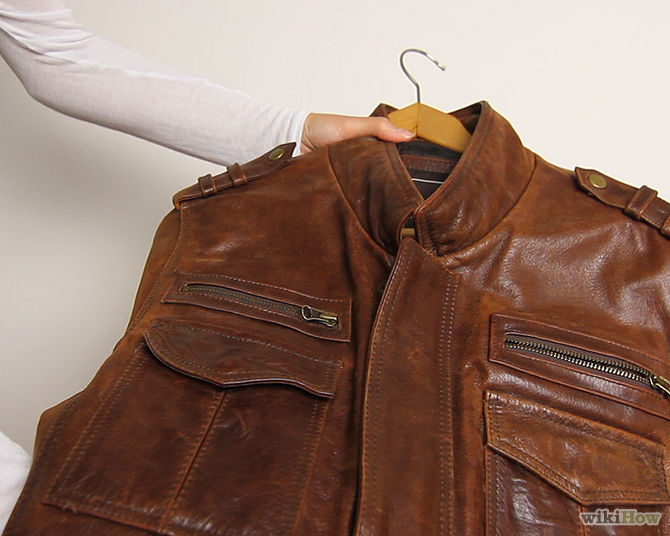 Your chances of buying a leather coat are pretty good this year. Once you've invested in one, you'll want to properly store and care for it in order to get the most mileage out of that investment.
When storing your leather coat, both on- and off-seasons, always use a strong, sturdy hanger. Wooden ones are best, since they help the shoulders bear the brunt of the weight but don't stretch the leather out irregularly as metal hangers sometimes do.
It's best to leave any leather items at home if rain is in the forecast. But if you find yourself in a deluge, towel off any droplets once inside and allow the leather to air dry, away from a heating source. Have your leather items dry-cleaned once a year; otherwise, dirt buildup could cause deterioration.