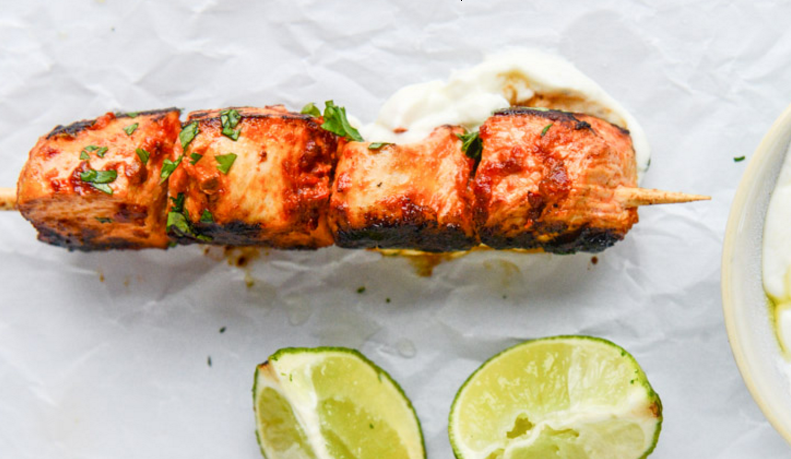 Try these easy-peasy Chili-Garlic Chicken Skewers as snacks with yogurt dip or to fill in pita breads with salad & hummus for a satisfying light meal.
(Serves 2)
Ingredients:
6 Wooden Skewers, soaked in cold water for 30 minutes
2 Chicken Breasts, diced
1 tbsp. Olive Oil
1 tsp. Red Chilies, seeds removed & finely chopped
4 Garlic Cloves, minced
6 tbsp. fresh lemon juice
Instructions:
Preheat oven to 350 F or preheat barbeque grill on high heat.
To make sauce, combine the oil, chilies, garlic, and lemon juice in
a small bowl. Set aside for a few minutes.
Thread diced chicken onto skewers and place on an oven tray lined
with baking paper.
Pour chili and garlic sauce over the chicken, coating well.
Bake in the oven for 30-40 minutes or until chicken is cooked. If
cooking on a grill, cook chicken for 5-6 minutes on each side.
Serve.