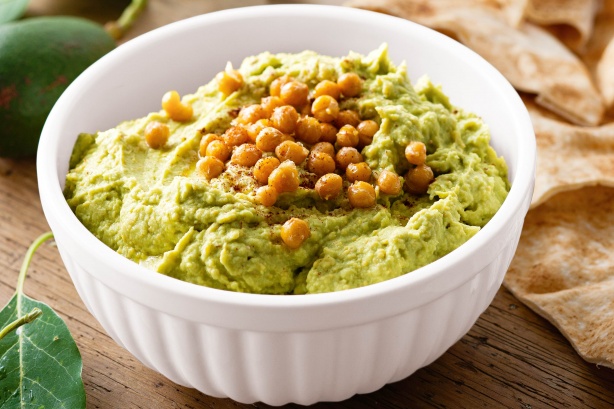 Can't decide between hummus and guacamole? Have it both ways in this bright, creamy dip.
Ingredients :
1 can chickpeas, rinsed and drained.
3 cups fresh cilantro leaves.
1 garlic clove, chopped.
1 ripe avocado, roughly chopped.
3 tablespoons extra-virgin olive oil.
1 teaspoon fresh lemon juice.
Coarse salt and ground pepper.
Lemon wedges.
Tortilla chips
Directions :
In a food processor, combine chickpeas, cilantro, garlic, and avocado.
Process until finely chopped. With machine running, add olive oil in a slow, steady stream, then add lemon juice, and then add water, 1 tablespoon at a time, until mixture is smooth.
Season to taste with salt and pepper
and serve with lemon wedges and tortilla chips.