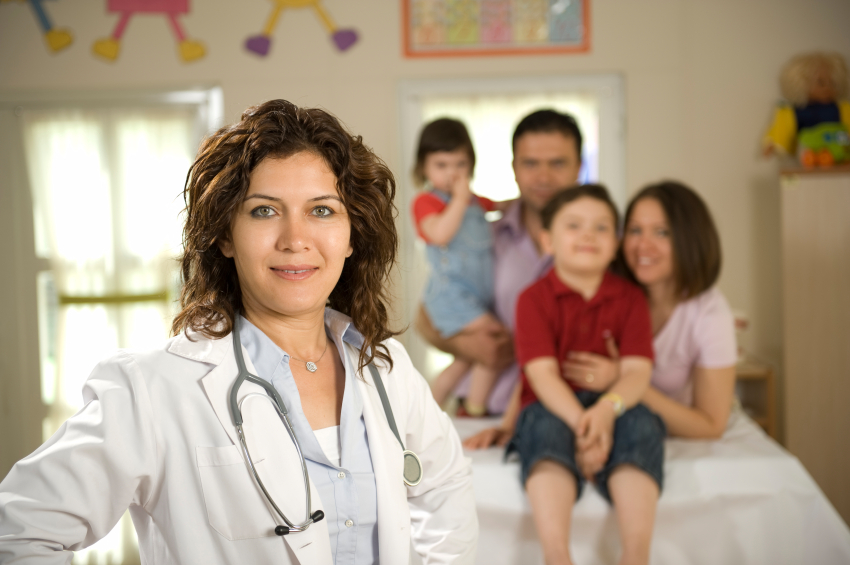 Whether you're a first-time mom looking for a pediatrician or a family headed for a new city, finding a doctor can be frustrating. Where should you start? How will you know when you've found "the one"? Make your way out of this medical maze with a step-by-step plan for finding the perfect physician.
Before starting a search:
Decide whether you want one family practitioner who can be a primary care provider for you and your children, or an internist for adults in the family and a pediatrician for the kids.
Decide how far you're willing to travel for appointments.
Make an initial list:
Compile a general list of doctors in your area.
If you have a list of preferred healthcare providers, your insurance company will provide you with this starting point.
If you're looking for a new doctor because you're moving or because your doctor is retiring, ask your current physician for recommendations.
Check to see if local hospitals have a doctor referral service.
Make use of friends and other local connections (such as a church or community center) for recommendations.
Ask the parents of your children's classmates to recommend pediatricians.
Look in the yellow pages under "physicians" for doctors' names.
Use the Internet in your search.
Narrow the options:
Research the different candidates to learn more about their credentials and practices. Medical competence is obviously the most important requirement for a physician, but factors such as availability and a courteous staff are significant, too.
Verify each doctor's board certification.
Verify each doctor's education credentials, check that she is licensed to practice in your state, and inquire whether there is a history of any legal or disciplinary actions or any such circumstances currently pending.
Call the offices of the doctors on your pared-down list and ask the staff questions about each doctor's practice.
If you find the office staff curt, unpleasant, or unhelpful, that should raise a red flag.
Meeting the finalists:
Decide in advance what personal qualities are most important to you in a doctor.
Starting with the doctor you think could be your top choice, make an appointment to meet so you can get a sense of personal rapport and compatibility.
If you're not willing to spend the money just to talk, but aren't yet ready to make a medical appointment, a drop-by visit to the office can still be telling.
Interview the physician and evaluate her "bedside manner."
Don't be afraid to start the search all over again if, after a visit or two, you find you are not satisfied with your choice of doctor.
Choosing a Pediatrician
Don't wait until your child is due for a checkup to find a new pediatrician. Have a doctor in mind ahead of time, so you know who to call in case of emergency or when you're dealing with a sick child. Use the general guidelines, above, as well as the following advice.
Ask other parents you know and trust who cares for their children.
Be sure to choose a pediatrician who is in the neighborhood and easy to get to.
If your child is school age, talk to him about what qualities he'd like in a doctor.
If you're pregnant and choosing a pediatrician for your unborn child, check to see if the doctor will agree to a prenatal interview.
When you visit a pediatrician's waiting room, check to see that there are toys and games available, separate areas for sick and well children, and a friendly staff that is comfortable with kids.