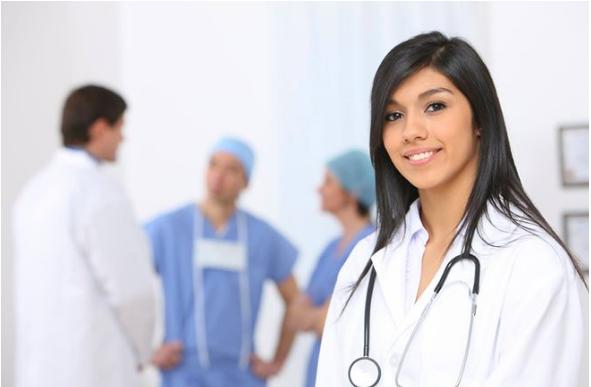 Print out this page and stick it on your refrigerator as a ready resource. A growing list of medical doctors recommended by the Indoindians community of Facebook here http://bit.ly/med-help
Gynaecologists
Dr. Widi Mariyadi. He is a leading Gynecologist. He is a Balinese based in Jakarta and did his Post Graduation from B J Medical College, Pune, India
Phone +62-8161150363
Res : +62-217220205.
Dr Ivan Sini
Address: Bunda International
Phone: +62-811960887
Pediatrician
Dr Tiwi
Address: RSIA Bunda
Phone: +62-816761717
Internist
Dr. Eliana F. Taufik.
Address: Mitra Hospital, Kemayoran from Monday to Saturday.
Res: +62-216545555
Dr Felix
Address: Mitra Kelapa Gading
Phone: +62-2145852700
Prof.Dr.H.Zubairi Djoerban-(Haematologist & Medical Oncologist) (Expert in Lupus)
Address: Rumah Sakit KRAMAT 128,Jakarta
Phone:+62-213909513 / 3909514 / 39018287 / 39018288.
Orthopedic
Dr Ucok P Siregar. Best orthopedic. For adults and kids.
Cardiologist
Dr. Antono Sutandar. He has practiced in Singapore.
Address: RS Siloam Kebon Jeruk
Phone: +62-21256778888
Opthamologist
Dr Purba,
Address: Jakarta Eye Center, Jl. Cik Ditiro 46 Menteng,
Phone: +62-2129221000
Website: www.jec.co.id
Dentist
Dr Oda and her team for all dental treatment from cavities to braces and replacement. Or you can check out our list of some good dental clinic in Jakarta.
Address: Oda Clinic in Kelapa Gading, JL. Boulevard Barat, Komplek Balai Samudra Blok B, opposite MOI
Phone: +62-2145851121 / +62-87885951985
www.escaladedental.com in Kuningan
New Dentistry in Senayan at www.neudentistry.com
Indian Doctors in Indonesia
Akashi Dr Chatani: +62-82112616106
Dr Amarvir: +62-85285868989 / +62-85295959548
Dr Anita: +62-81286925009
Dr. Arvind (Neurosurgeon): +62-81511177808
Dr Banu SpPD: +62-83808934085
Dr Darpan: +62-81318186998
Dr Kishore Mulani: +62-816951113
Dr Kishore SpA +62-8129007735
Dr Tripi: +62-85360085948
Dr Gurmeet singh: +62-81385158159
Dr Hira: +62-816715700
Sunita Dr Kishore: +62-817795277 / +62-2164588640
Dr Varkha: +62-81806666000
Drg Keerti Moorjani (dentist): +62-85811147448 / +62-81510989096
Dr Ranjan: +62-811189792
Dr Vikas: +62-85775096624
Dr. Rajesh Kalwani. MD Sp.PD FINASIM (Internist, Oncology-Hematology)
Address: Sahara Klinik, Kemayoran, Jakarta Utara
Phone: +62-818160205
Email: kalwaniraj@yahoo.com
dr. Gurusamy Asogan, MBBS., FCGP. (Family Practitioner)
Address: Universal Clinic, South Jakarta, Great Jakarta
Phone: +62-87788819452
Email: gwashoka@yahoo.com
Dr. Narain H. Punjabi, FAAP Phd. (Pediatrician)
Address: International SOS, South Jakarta, Great Jakarta
Phone: +62-8161474637
Email: narainshp@internationalsos.com
Dr. Varkha Lachman, MBBS (Family Practitioner)
Address: Bunda International Clinic / US Embassy Health Unit / Anak Bangsa Clinic Sunter
Email: Ivarkha@gmail.com
Dr. G.V. Murali Moan Babu, PhD (Manager, Group Formulation Development)
Address: Dexa Medica, Jakarta
Phone: +62-81285717429
Email: gedela.murali@dexa-medica.com
dr. Nina Kalumal Bhagnani (General Practitioner)
Address: RSPAD Gatot Soebroto, Jakarta
Phone: +62-818961321
dr. Kishore R.J. Siswan, Sp.A (Pediatrician)
Address: RS Mitra Keluarga Kemayoran, Kemayoran, Jakarta Utara
dr. Sanjay Singh (Director)
Address: RS Puri Medika, Jakarta
Phone: +62-87777782879
Email: sanjay.purimedika@gmail.com
This list is just a start and we need your input to grow this into a rich resource. Please send your recommendations, tips on health care in Indonesia to Poonam Sagar at webmaster@indoindians.com or respond in the comments below.