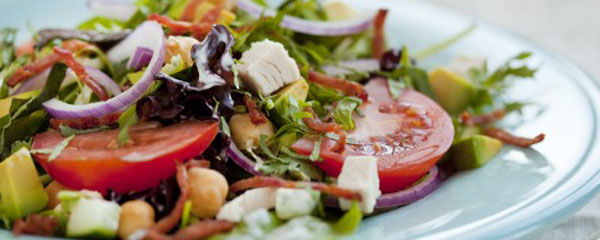 The classic sandwich inspired this salad.
Serves : 1
Ingredients :
2 cups Green leaf lettuce, large diced
1 Tomato, diced
3 ounces Turkey, cut into 1/4-inch strips
2 slices Bacon, cooked and diced
1 ounce Cheddar cheese, cut into 1/4-inch strips
1 slice Toast, quartered
Thousand island dressing
Directions :
Place the lettuce on a salad plate. Top with the turkey, cheese and tomatoes. Sprinkle on the bacon. Top with the dressing. Garnish with the toast points.
submitted by AK Singh