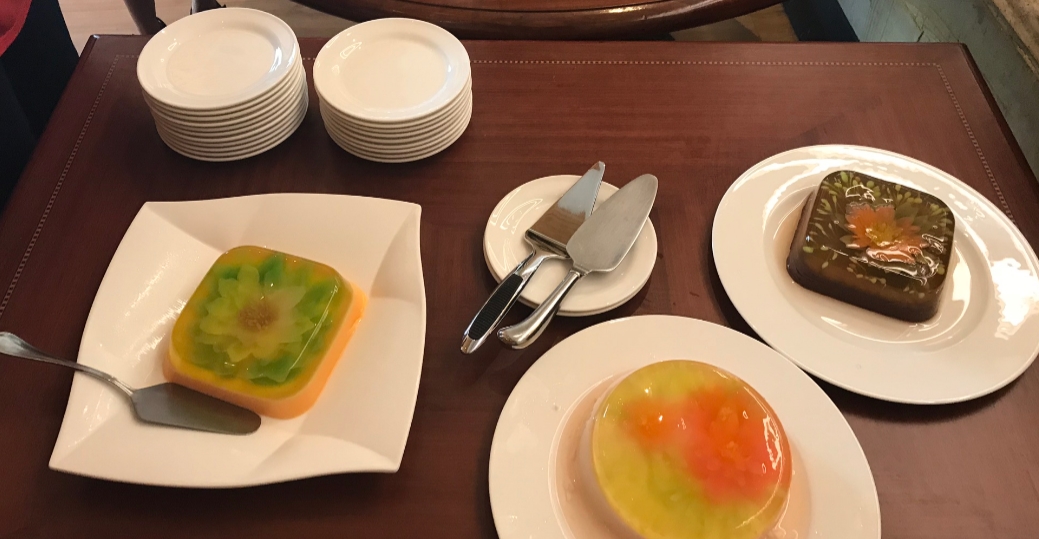 'You make this dessert for people you really love' said Komal Pamnani of the jelly art pudding she demonstrated at the 3rd What's Up chef event. She had first made this pudding to welcome her son home. It requires a lot of planning to put together this work of art which is visually appealing and tastes delicious.
Ingredients:
Part 1:
2 Packets             Jelly Plain / Nutrijell tanpa Rasa plain
200gr                    Sugar
1200ml                 Water
¼ tsp (optional)  Vanilla powder
Part 2:
900ml                   Water
150gr                    Sugar
100ml – 3 Sachet or Milk plain – Milkmaid/Susu kental manis
1 Sachet               Agar agar plain /Nutrijell Agarasa plain or vanilla flavor
Food coloring
Part 3:
600ml                   Water
1 Sachet               Milkmaid/Susu kental manis
1 Packet               Jelly plain / Nutrijell tanpa rasa
Sugar
Flavored milk powder – mango/bubblegum/green tea etc.
Or Instead of Part 3 – Just use Nutrijell pudding ready mix
All the above ingredients will make around 10 – 12 cups.
Method:
Mix all of part 1 with the water, stir well until dissolved. Boil and keep removing any scum formed. Strain to remove left over scum. Ensure that there are No bubbles. Put in small molds or any transparent dish as desired. Store in refrigerator until set.
Mix part 2 as per the instruction on the packet. If using Milkmaid, reduce sugar quantity. Keep a lid on it and keep warm at all times. This is used for making Jelly flowers. Divide into small cups and add desired colors.
Tip# If it thickens while making flowers, warm it again in microwave or keep in hot water basin nearby.
Tip# Mix food color little at a time in small cups
Tip# If too much leftover, you can add jelly plain, sugar and flavored milk powder to make pudding (like in part 3)
Make Pudding, as per the instruction of the pudding mix. Prick Jelly with fork and then pour pudding over the Jelly and keep in refrigerator until set.
Turn over on a plate and your Jelly Art is ready to serve.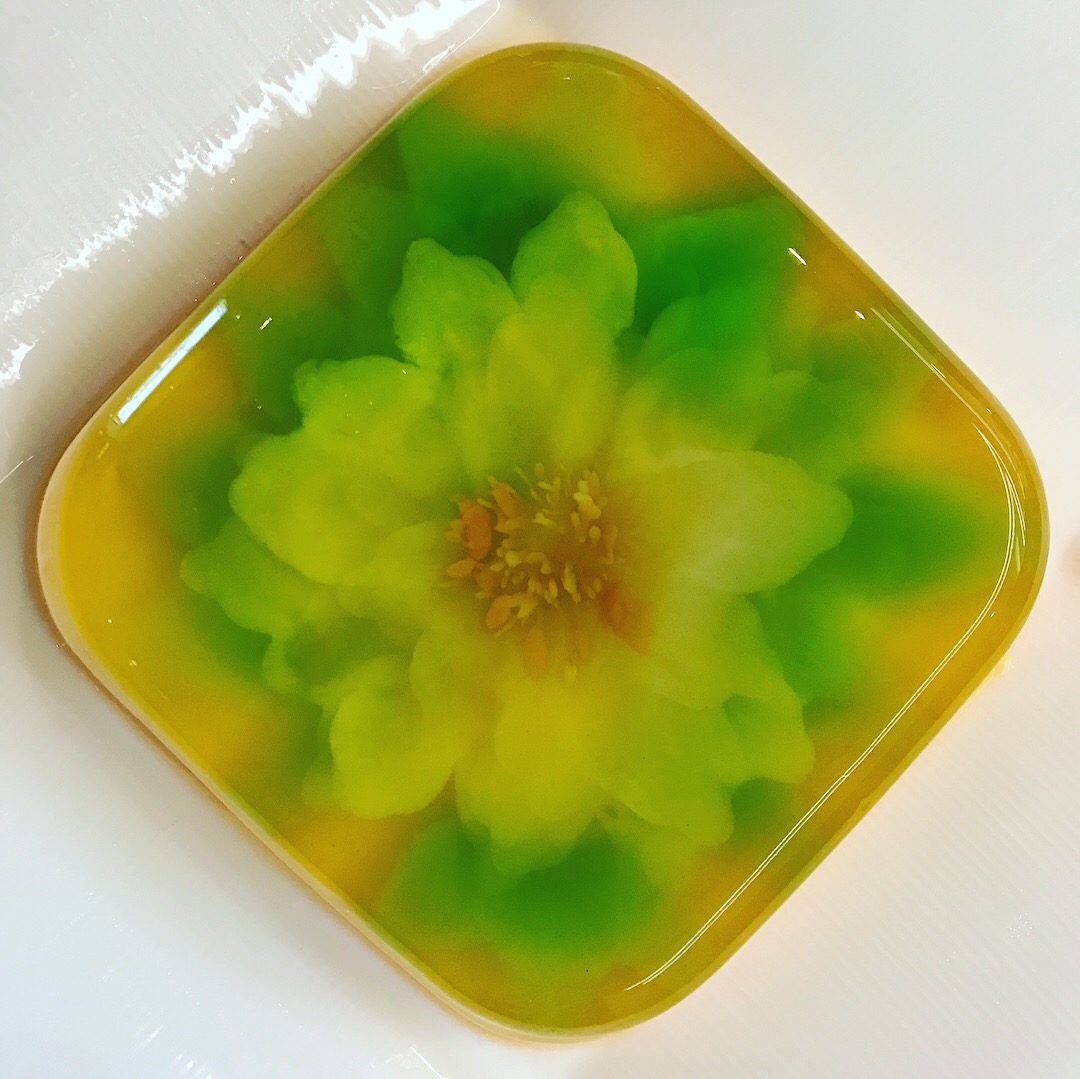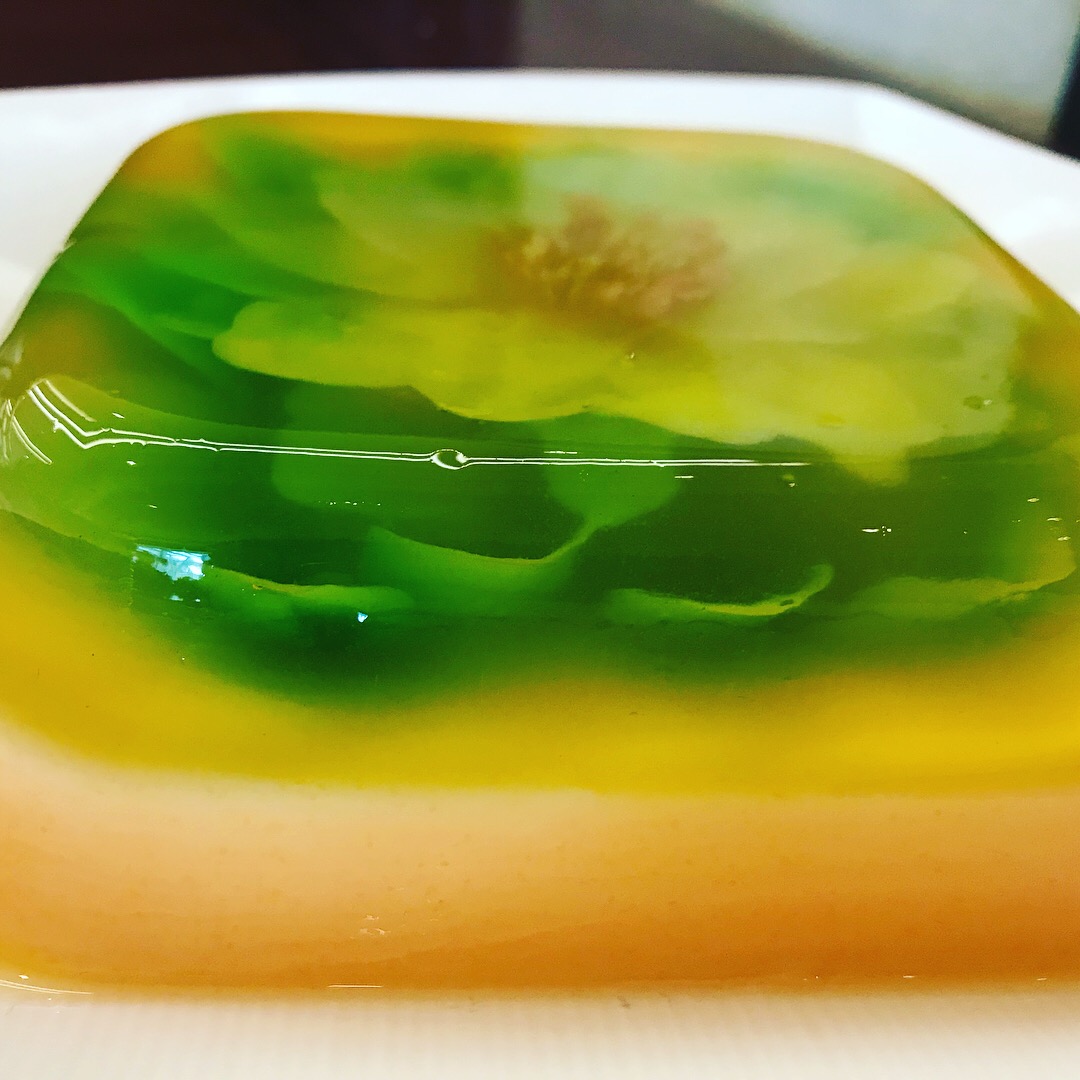 The Tools required are available online (Lazada)
Komal Pamnani, Whatsapp only(+62 8121 3162 092)