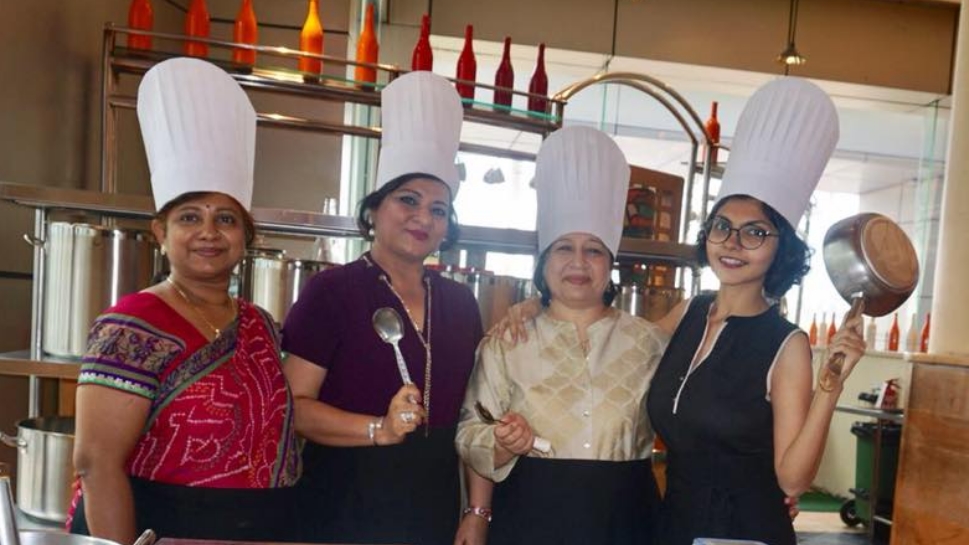 The 3rd 'What's up Chef' Event was held at Sailendra @JW Marriott Hotel, Mega Kuningan on Saturday, 25th Aug 2018 with the theme Starters & Desserts and featured:
Malti Mulchandani- Kiwi and Lime Slice and Mocha Coffee Truffles
This event was attended by 48 ladies who participated in the cookery demo and tasting session. It was an interesting and very interactive session with each of the chefs generously sharing their recipes, knowledge and experience.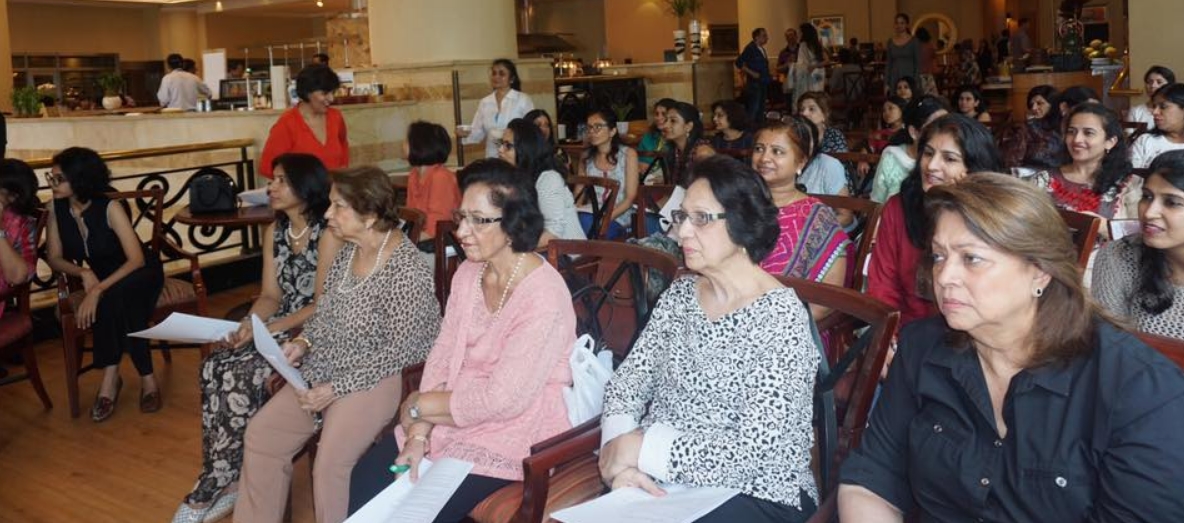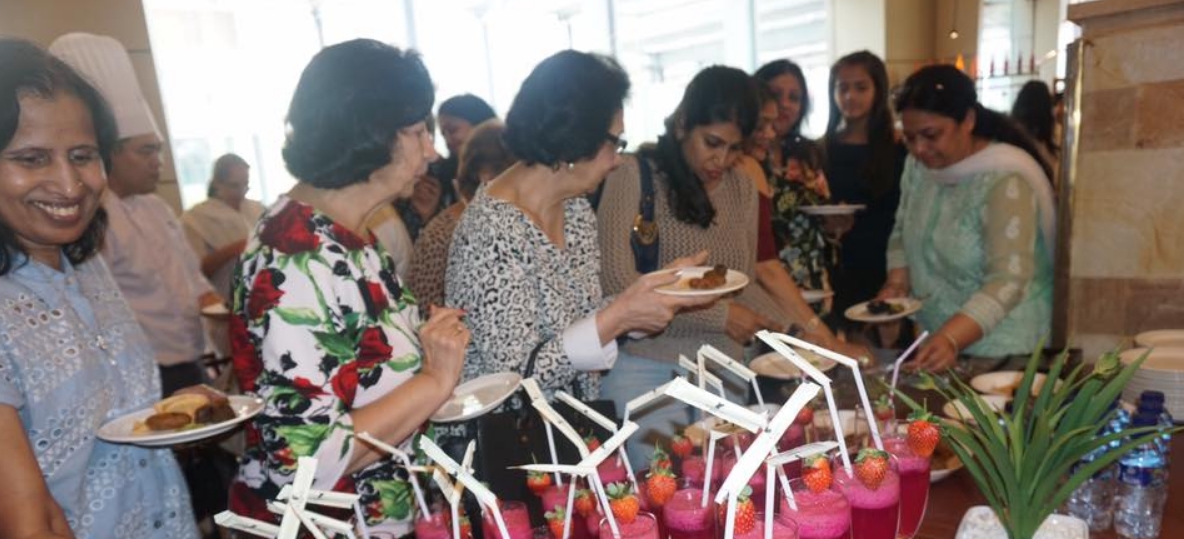 The cooked starters and desserts were then available for tasting and much enjoyed and appreciated.
Some interesting cooking tips and tricks were shared were:
Dry coriander and curry leaves on a kitchen towel in the refrigerator over 2 days to get dry and aromatic, ready to use coriander. A must to make mathri as shared by Anjali.
Herbs can also be dehydrated in a microwave for a long lasting intense flavor. Place herbs on a paper towel and then cover with a second paper towel. Microwave them on high power for around 40 seconds followed by a few 20 second bursts until completely dry.
For healthy desserts replace sugar with mejdool dates. Look for dates that have NOT been soaked in sugar syrup.
Using a little cornflour in kebabs leads to crisper results
Freeze half fried kebabs for upto 10 days.
If you would like to showcase your culinary skills, please register here >>