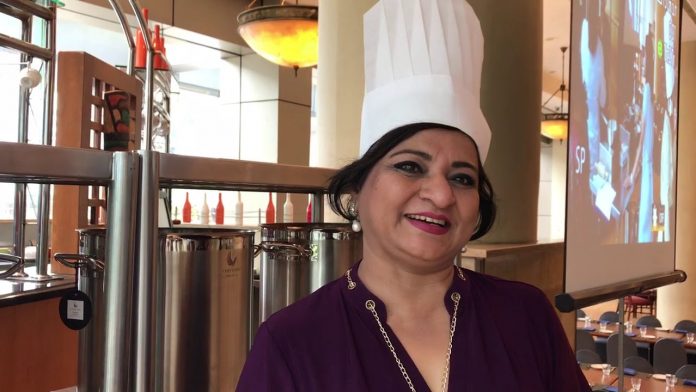 Twinkling eyes and bright smile is the signature style of Meenu Baldwa, a resident of Indonesia for many years. She shared her spicy and healthy, vegetarian black chana kebabs at the 3rd What's Up Chef event recently.
Ingredients:
1 Small Cup                        Black Channa
2 Medium                           Boiled potatoes
1 tsp                                    Corn Flour
Shallots or onions finely chopped
Green chilis finely chopped
Coriander leaves chopped
Garam Masala
Amchur powder
Red chilli powder
Salt to taste
Method:
Soak 1 small cup channa overnight in water
Pressure cook channa for 15 minutes, cool and drain out water
Dry grind the boiled channa
Grate two medium boiled potatoes
Mix ground channa, grated boiled potatoes, chopped onions, green chilis and coriander leaves
Add garam masala, red chili powder, amchur powder and salt to taste
Add one teaspoon corn flour
Mix well and shape cutlets
Dust cutlets with corn flour and fry in hot oil
Serve hot with green chutney.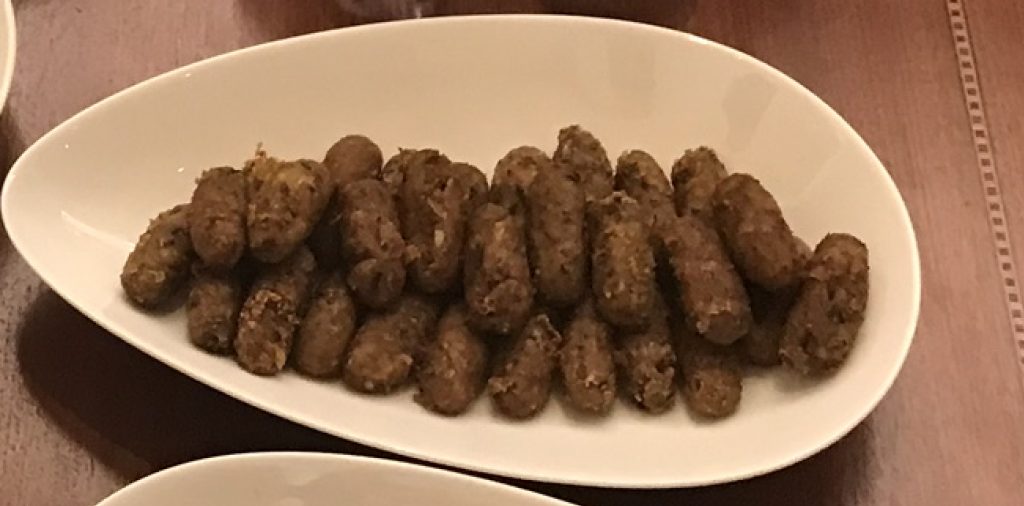 If you would like to showcase your culinary skills, please register here >>