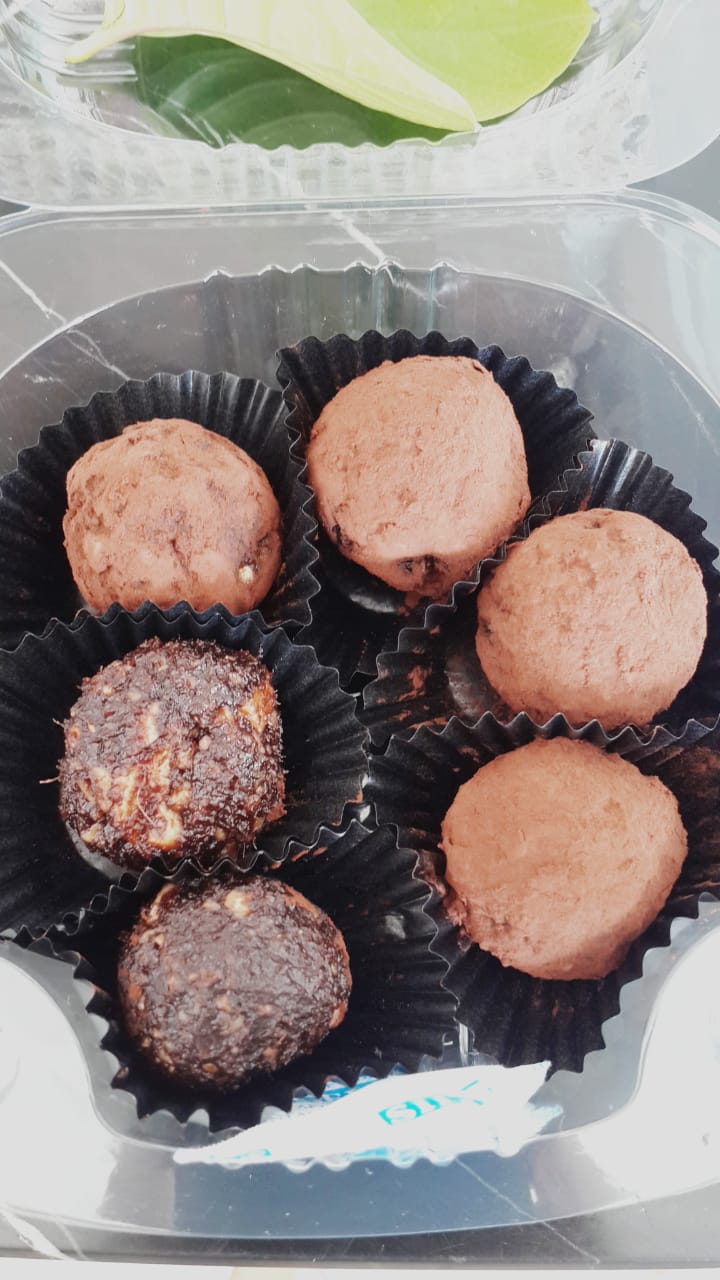 Meet multi-talented Malti who is a baker specializing in vegan and gluten free cakes and cookies. She is also an English teacher, avid reader and loves to dance. Malti shared 2 healthy, guilt-free desserts at the 3rd What's Up Chef event recently.
Ingredients:
140gr                    Roasted Cashews
180gr                    Mejdool dates
12gr                      Unsweetened cocoa powder
1 Shot                   Coffee (or 1 tsp instant coffee dissolved in s small amount of water or milk)
Method:
Prepare shot of coffee or instant and set to the side
Add dates, cashews and cocoa powder to a blender and blend until they become a fine crumb
Add the coffee and continue to blend until combined and become a paste (be careful not to over blend or mixture will be hard to handle).
If you would like to showcase your culinary skills, please register here >>