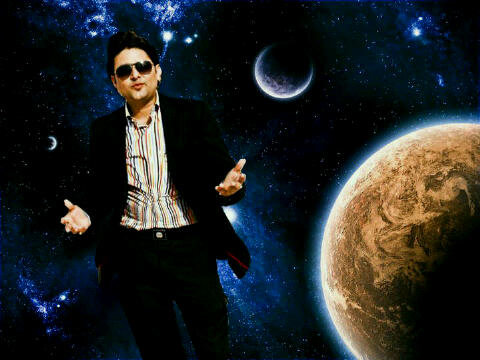 Meet Dr. Sundeep Kochar, internationally renowned celebrity Astrologer, Vaastu Consultant, Motivational Speaker, Life Coach, Actor, Anchor & Author; He has touched the lives of people across the globe and shares his predictions for 2018 with Indoindians.com
More about Dr. Kochar:
Dr. (Hon) Sundeep Kochar is one of the internationally most renowned names in the field of astrology. He has changed the dynamics of Astrology and created a space for experimental speeches, talks, discussions with some solid proofs and beliefs and thus changed the perception of traditional ritualistic astrology in a modern way. He helps people discover their strengths, weaknesses & potential, by motivating them to become more spiritual and lead a content life.
His 'Holistic Approach' helps individuals realize about their true potential and make them happy people which eventually creates synergy in the work place for more productivity.
LIFE COACH AND MOTIVATIONAL SPEAKER
Transformational Leadership, Stress Management, Behavior Management, Unearthing Hidden Potential, Incubating Fresh Ideas and Effective Change Implementation.
ASTRO CONSULTATION
Career Development, Child & Youth Empowerment, Love, Marriage and Relationship Management, Health and Well Being Consultation, Motivational Therapy, Wealth and Success Planning.
Contact
DRSUNDEEPKOCHAR@GMAIL.COM
tel: +91 98101 66621
url: WWW.SUNDEEPKOACHAR.COM
Corporate Clients:
Gaggan's Bangkok (World's 7th & Asia's No1 Restaurant), Butani Jewelers (Worldwide), INFID (World's Largest
Fashion Institute), FICCI etc. Featured in Zee TV, BBC Radio, Fox News & many other Radio & TV channels across the Globe.
Individual Clients:
President and Vice President of India, Shri Amitabh Bachchan, Shah Rukh Khan, Salman Khan, Deepika Padukone, Anil Kumble, Rahul Dravid, Gautam Gambhir, Madhuri Dixit, Aishwarya Rai, Kapil Sharma