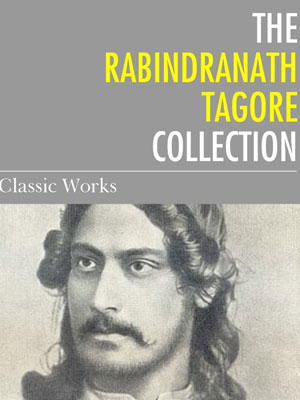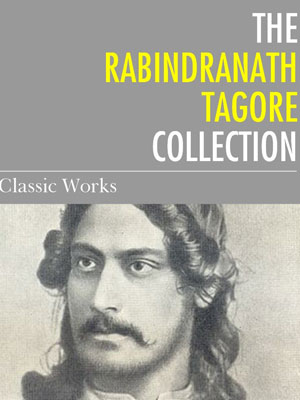 46. Poem 'Duranta Asha' (Desperate Hope) from the book 'Manasi'.
[Translator's note: The poem was written in 1888, in the Poet's late twenties, when our ignominy of slavery under the British rule was at its peak. All our freedom struggles were then not on the horizon. The Bengalis, particularly, were then a complacent lot, happy with a job in a merchant/government office, almost all of those being British concerns, busy earning the favor of their masters. Outside their workplace their pastime was music/amusement at home or outside, not excluding the red light areas, idle gossip on politics or anything else under the sun for that matter, playing cards etc.
We may see in this poem how this degradation pained the Poet and his attempt to whip up his race to an honorable existence. Neither this attempt remained with him as a mere literary exercise. All his endeavor later on for an education to cultivate the noblest humanistic values along with competence for self employment with training on various crafts for his countrymen, for which he had developed his great institutions at Santiniketan and Sriniketan, is now known world over. What is not known so much, the Poet had active support for the then terrorists freedom fighters, for which he was a suspect of the British rulers.
I must admit, I am not at all happy with the translation which at best will convey a very small fraction of the Poet's indignation about the downfall of his own community, as we find in the original Bengali which can be accessed only by a handful of people knowing this language. Yet, to those not so privileged, this may be an example of a poem of very different nature that the Poet penned with sarcasm and heat to strike up his country from a stupor.]
When the mad pining in heart
Sibilates like a snake to blurt,
With the fate's bondage
Thumps in futile rage"
Feigning then goody goody
Smoking pipe ecstatic and moody,
Play cards to hard hit
To trump the opponent to defeat"
Is a pity indeed
For the Bengali breed
As their staple food features
Rice, for these creatures
In a dozen or so they clot
To tattle on their cot.
Polite and quiet we are,
Our tamed soul rebels never
With buttoned attire
In peace to bed we retire.
Face beaming with smile sweet,
Gentle too as somebody we meet,
Body sluggish, motion slow,
Home we languish to go.
Person oil greased and soft,
They also sleep a lot
Short height, flabby
Is the offspring of a Bengali.
If, rather, I had been
An Arab Bedouin,
Vast desert under the feet
Stretches, the horizon to meet.
There the horses rush, sands storm,
Life stream skyward rushes, defying all coy norm.
Flame within my heart
Day and night from my start
Marching on, spear in hand
Only on courage to stand
Urge to abscond always to feel
With the boundless desert storms' zeal.
The blood boils
Amidst hazardous toils
In all my body and soul
Life seeks its goal
I, in Death's stream dark
Swim to glimpse the Sun's spark
From my dancing heart
Wild laughter does blurt.
Whatever great on this earth,
That goes in life's mirth
To seek it amidst the tempest
I'll dash on the seas in its quest.
In instant frantic passion
To break through all, to life's violent motion
The Ether in the sky above
Like wine to booze with love
Unleash this shackled life
To the blue above out of strife
In a tiny corner not to confine
Shaded in the mango grove of mine
Lost in slumber
At home with peace bare.
Holding the violin oblique
You play what music?
The Tabla on your lap drawn
The orchestra goes on.
Waving the newspaper
Political future they augur.
The breeze plays in the room
As the windows open to expel its gloom.
The Pan pot, flower garlands, the Tabla pair
The overweening newspaper
Let all be cast far.
What you are proud of?
Your egotism is mere self-scoff
Rather keep reticent
In shame your head bent.
Do you see the monstrous torture
All the world over
That puts you in outrage,
Boils up your blood from laze?
The derisive smile of slight
Insults day and night"
Your heart does thunder,
Sharply aches you there?
Enjoying the pleasure of slavery
Smile with folded hands, modest very,
For your master's favor
Unsteady, you labor
Dropping at his feet congregate
The bread of hate.
Scramble it into your fist,
Return home not ashamed in the least.
At home is your pride inane"
Musing ancestors' glory to fain"
Aryans they were
The whole earth had seen their vigor.
With slanted head, a toothy smile
I can't utter to self beguile
All polite words
For a farce.
The blood is ebullient,
Overflows my heart vibrant
The wild emotions surpassed
Are in utter unrest.
If anywhere I can run amok,
I'll escape this smoldering havoc
Within my civil confine
I want not peace divine.