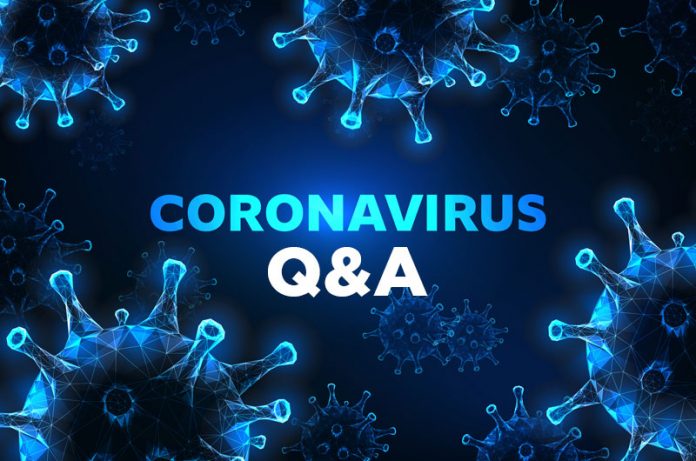 Ask the doctors online session was full of questions and answers of what to do and not to do during the coronavirus pandemic situation that we find ourselves in. It was really useful and informative.
Thank you to our participants and our panel of doctors.
The 3 doctors Dr Kiran Shah, Dr Shilpa Dhoka and Dr Pavitra Kumar together presented a very holistic view.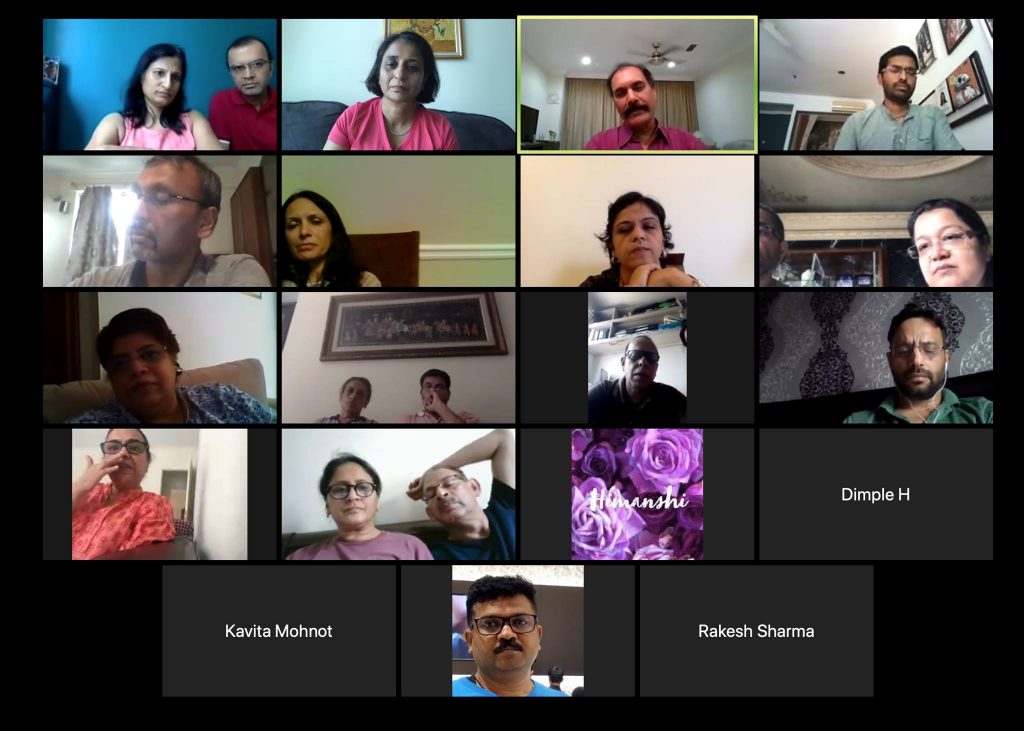 Some of the questions addressed were:
How can we increase our immunity?
Eat a balanced diet. Take additional Vit C, Vit D and Zinc as supplements.
Yoga is great way to stay fit indoors.
Physical and emotional health. Stay connected to your family and friends. Do what keeps you engaged and happy
Does the BCG vaccine help
The BCG vaccine has received recent attention for being a widely used vaccine that may help control COVID-19.  The BCG vaccine apparently reduces the damage caused by COVID-19. The perceived benefits of the BCG vaccine are believed to be due to its ability to give the immune system an overall boost.
Using masks
Wearing a good quality mask, when combined with continued social distancing (avoiding public spaces and maintaining 6 feet between others when outside), ensures sufficient protection. You can also use cloth masks which have a pocket for an additional filter. Wash, iron and reuse your masks
Handling groceries
Before eating, rinse fresh fruits and vegetables under running tap water, including those with skins and rinds that are not eaten. Scrub firm produce with a clean produce brush. For canned goods, remember to clean lids before opening.
Always keep in mind the basic 4 food safety steps — Clean, Separate, Cook, and Chill.
Mouthwash can be used mixed with water to wash and rinse fruit and vegetables.
Do not soak fruit and vegetables in water mixed with baking soda + vinegar
Do not wash fruit and vegetables with soap
Avoid using leafy vegetables coriander and mint during this time as these are not cooked
egularly clean and sanitize kitchen counters using a commercially available disinfectant product. WARNING: Do not use this solution or other disinfecting products on food.
Prevention of covid-19
There is currently no vaccine to prevent COVID-19 infection. The best way to prevent infection is to avoid being exposed to this virus.
Everyday preventive actions to help prevent the spread of respiratory viruses, including:
Wash your hands often with soap and water for at least 20 seconds. If soap and water are not available, use an alcohol-based hand sanitizer.
​Avoid touching your eyes, nose, and mouth with unwashed hands.
Avoid close contact with people who are sick.
Stay home when you are sick.
Cover your cough or sneeze with a tissue, then throw the tissue in the trash.
Clean and disinfect frequently touched objects and surfaces.
Assign a pair of shoes for outdoor trips. Remove the shoes outside the main door of your house. Better still keep the door mat soaked in liquid bleach such as Bayclin in ration 1:9. This is a disinfectant as it is made of sodium hypochlorite.
If you have been out, then plan to take a shower in warm water and change clothes. Lauder clothes that you have worn outdoors.
Other tips included:
Apply mustard oil or ghee with a finger every morning inside your nostrils
Drink herbal tea
Keep hydrated with warm water
If your apartment uses central air conditioning then it is better to switch that off and use fans
6. How does the coronavirus spread?
Most of the spread is from person to person by what are called large respiratory droplets. These are over 10 microns in size, a micron is a millionth of a meter. So, they're considered large droplets that fall after about 6 or 10 feet. These don't fall to the ground in minutes after the 6 or 10 feet, but in fact, stay in the air for up to two hours.
The other way of spread is touching mucous membranes, our Eyes, nose, mouth after touching contaminated surfaces.
The virus that causes COVID-19 can be viable for up to 72 hours on certain surfaces.
Taking extra care when handling your groceries can reduce your risk of exposure.
Whichever way you get your groceries, you'll want to handle them carefully when you get them home. This will reduce the chance of spreading the virus to other people or surfaces in your house.
7. What to do if you suspect you are infected with Covid-19?
Stay calm
Monitor your symptoms
Initial symptoms for Covid are Body-ache, Headache, Soreness in throat, Mild fever (100 / 37.8), Dry-persistent cough, sometimes may be some diarrhea. If you have any flu like symptoms do not immediately assume Covid (do not panic).
Do an online test questionnaire to ascertain that your symptoms match the disease at https://www.halodoc.com/tanya-jawab-seputar-virus-corona/
Isolate yourself in a room in your own home (preferably one with a toilet attached).
Call doctor on phone for consultation and take antibiotics only when advised to do so.
Take Paracetamol for fever, and other flu medication you usually take
After 3- 4 days if you feel you are not getting better, get basic blood test done- CBC,
Dengue etc)
If still feeling worse, can go to

RS Persahabatan (Jl. Persahabatan Raya No.1 Jakarta Timur 13230)
RSPD Gatot Subroto Army Hospital (Jl. Abdul Rahman Saleh Raya Senen)
Atlet Village Kemayoran (near RS Mitra Keluarga Kemayoran)
Go to nearest emergency and asked to refer for Covid testing
Of course, we do have the option to stay home, maintain social distancing and trust none of us need to go through any of this.