If you've lived in Jakarta, you've probably heard about Setu Babakan.
Setu Babakan serves as the center of the Betawi Cultural Village, an area that is maintained by local Jakarta government to preserve the cultural heritage of Jakarta, which is indigenous Betawi culture. It is located on Jalan Setu Babakan, Srengseng Sawah, South Jakarta (near Depok). This is also the perfect place to learn more about Betawi culture.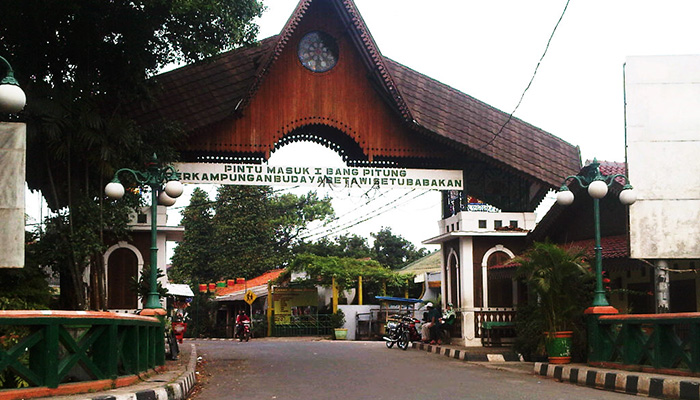 Here visitors can see the original architecture and layout of the houses or stroll through the rustic village that has retained the Betawi atmosphere. After strolling through the village, don't forget to watch the Betawi music and dance performances of Lenong, or Tari Topeng (mask dance) or bands playing Keroncong or Gambang Kromong. Regular cultural performances are shown at Setu Babakan every Sunday.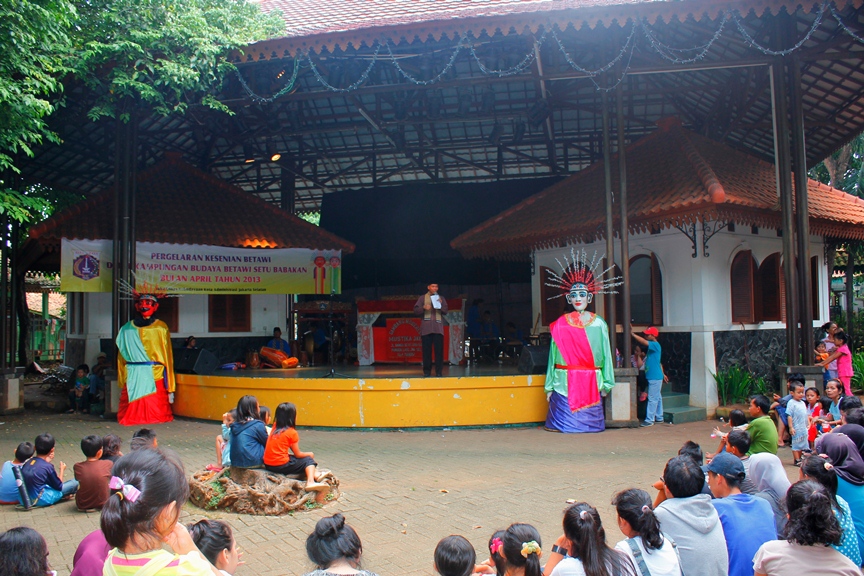 Setu Babakan has an area of about 289 acres, which covers two natural small lakes: Setu Babakan and Setu Mangga Bolong. Both lakes are also surrounded by shady trees of starfruit, rambutan, papaya, and banana—where visitors also can sit under and enjoy the view of the lake. At the Setu Babakan Lake, visitors also can enjoy water recreation facilities such as duck boat with a ticket price of Rp5,000 per person. Visitors can also opt for canoeing around the lake.
When at Setu Babakan, it's also perfect to enjoy the original Betawi cuisines which include Kerak Telor (thin omelet mixed with glutinous rice), Toge Goreng (fried beansprouts), Arum Manis (candy floss), Soto Betawi, Bir Pletok, Nasi Uduk, and many more.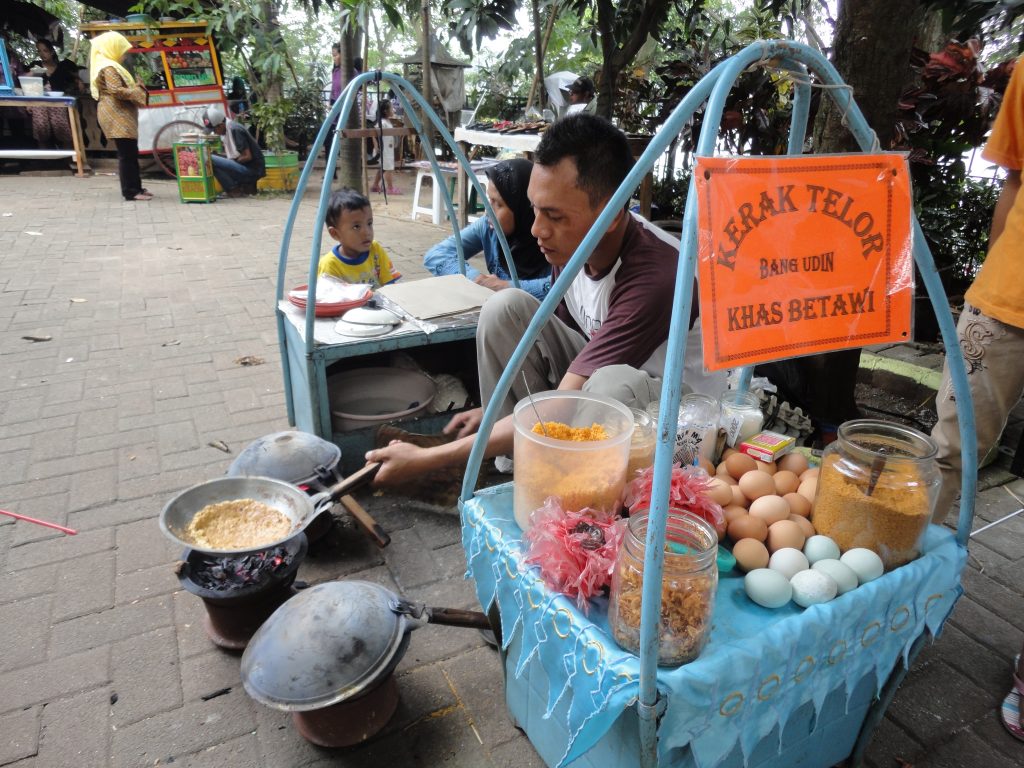 To support its status as a cultural village, the village now has public facilities such as mosques, stages for performances, children playground, outdoor theatre, guesthouses, food stalls and souvenir stalls. There is also a photo shop where visitors can take pictures wearing original Betawi costumes.
It is better to visit Setu Babakan during weekends between 08.00am – 18.00pm, as there will be cultural performances shown in the area.
To get to Setu Babakan, here are several ways you can take:
If you drive your own vehicle, take the Jakarta Outer Ring Road (JORR) toll road to Jagakarsa. At Jalan Lenteng Agung, make a U-turn after the University of Pancasila, then turn left pass the Aulia and Zahirah Hospitals before reaching Setu Babakan.
If you use public transportation, you can take the Kopaja at the Pasar Minggu Terimal. Take Kopaja No 616 which takes the route Blok M – Cimpedak. The vehicle will stop right in front of the gate at Setu Babakan.
If you prefer to take train, you can go from Sudirman station. Go to Platform 2 and take the Yellow Line heading to Depok/Bogor, and then stop at Universitas Pancasila Station. From there you can take a 24-minute walk to the eastern direction.