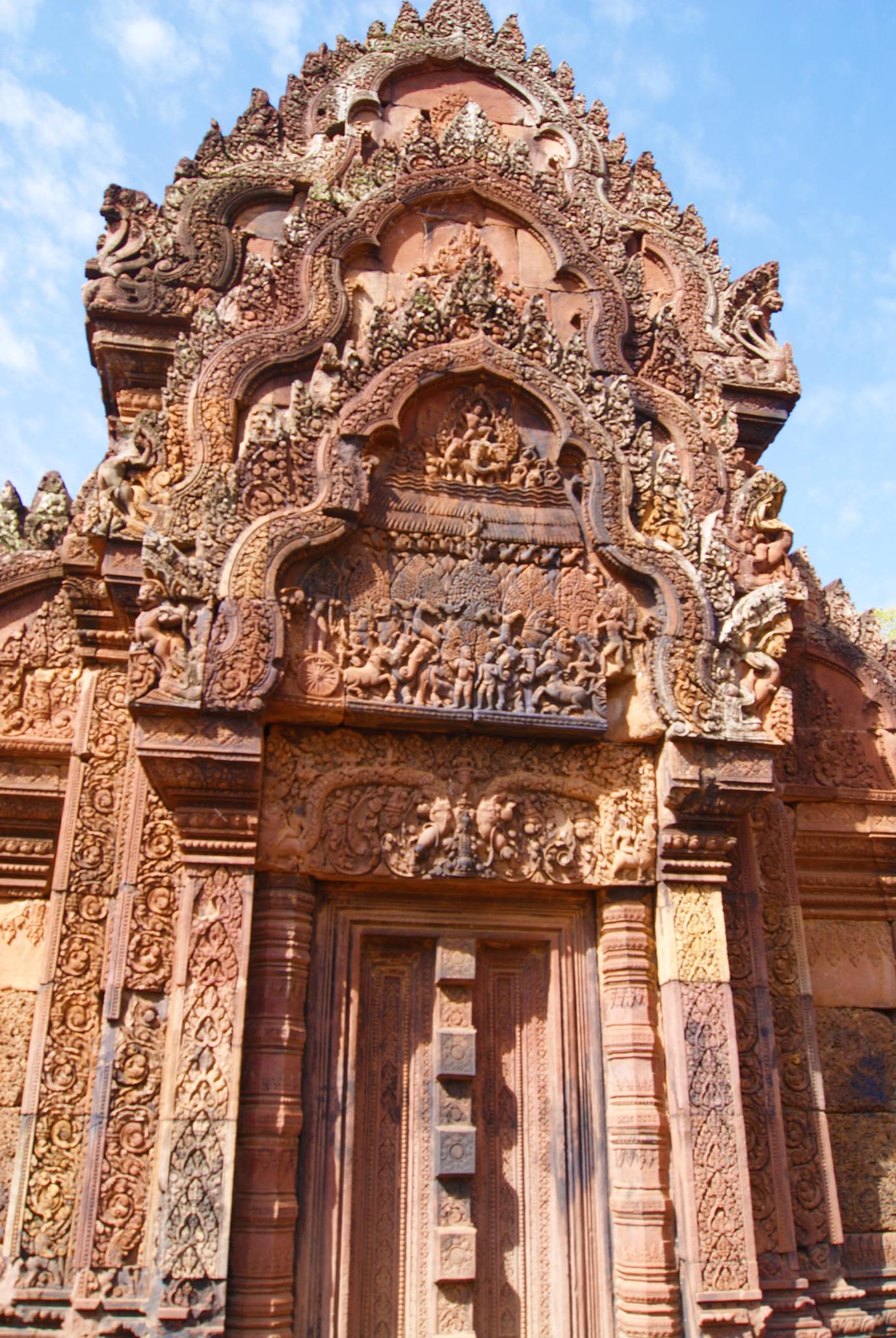 By Poonam Sagar: The beautifully and intricately carved temple dedicated to Lord Shiva in hard pink sandstone (quartz arenite) Banteay Srei, was built in the 10 th century AD. It was discovered overrun by the jungle in 1914.
Banteay Srei loosely translates to 'citadel of the women,' but this is a modern appellation due to the delicate beauty of the carvings. The walls are densely covered the most beautiful, deep and intricate carvings, a 'technique of sandalwood carving with even an Indian scent to it.'
---
Garudas, elephants, chariots, Nagas and lions are carved framed by garlands in stone.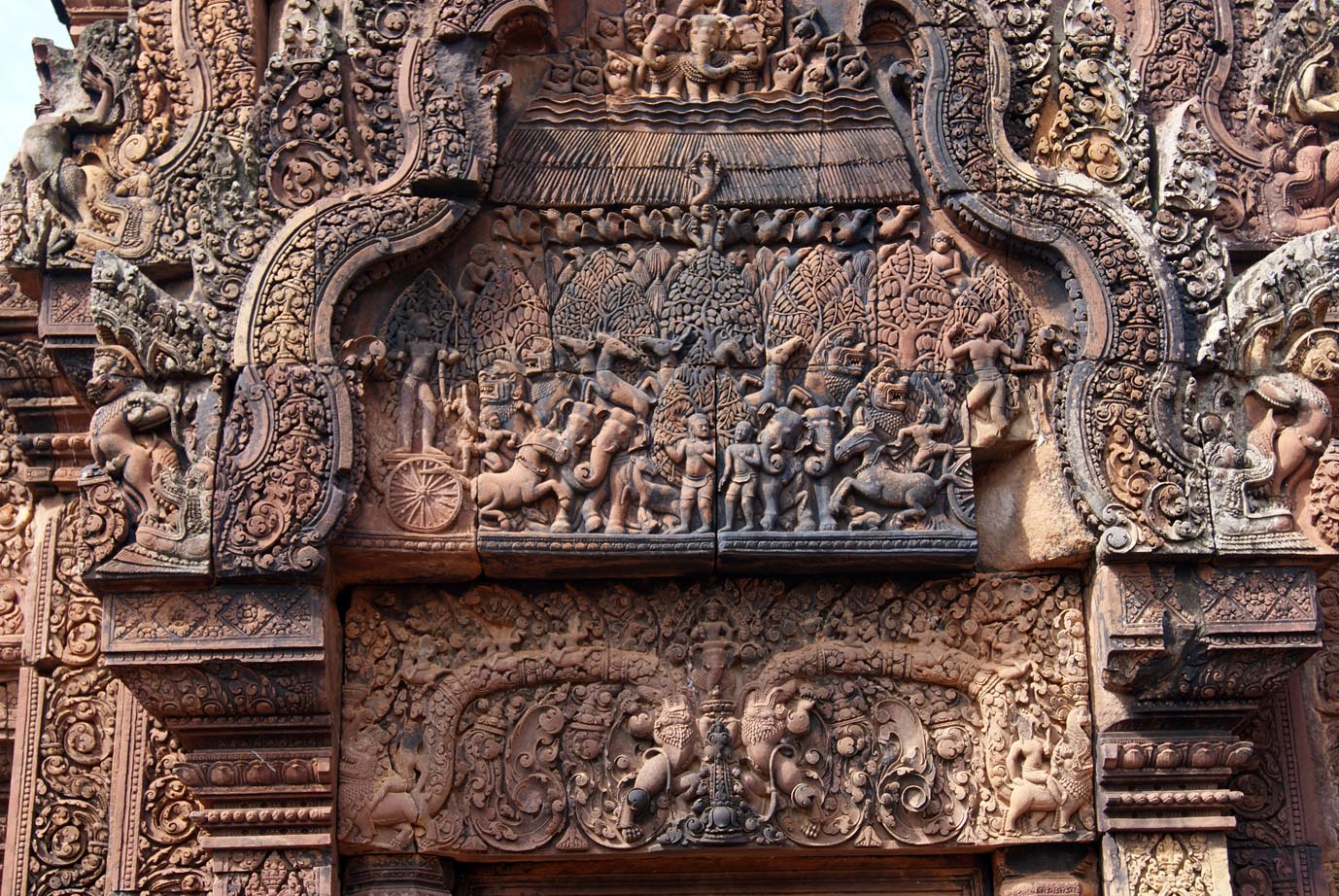 Banteay Srei Main Entrance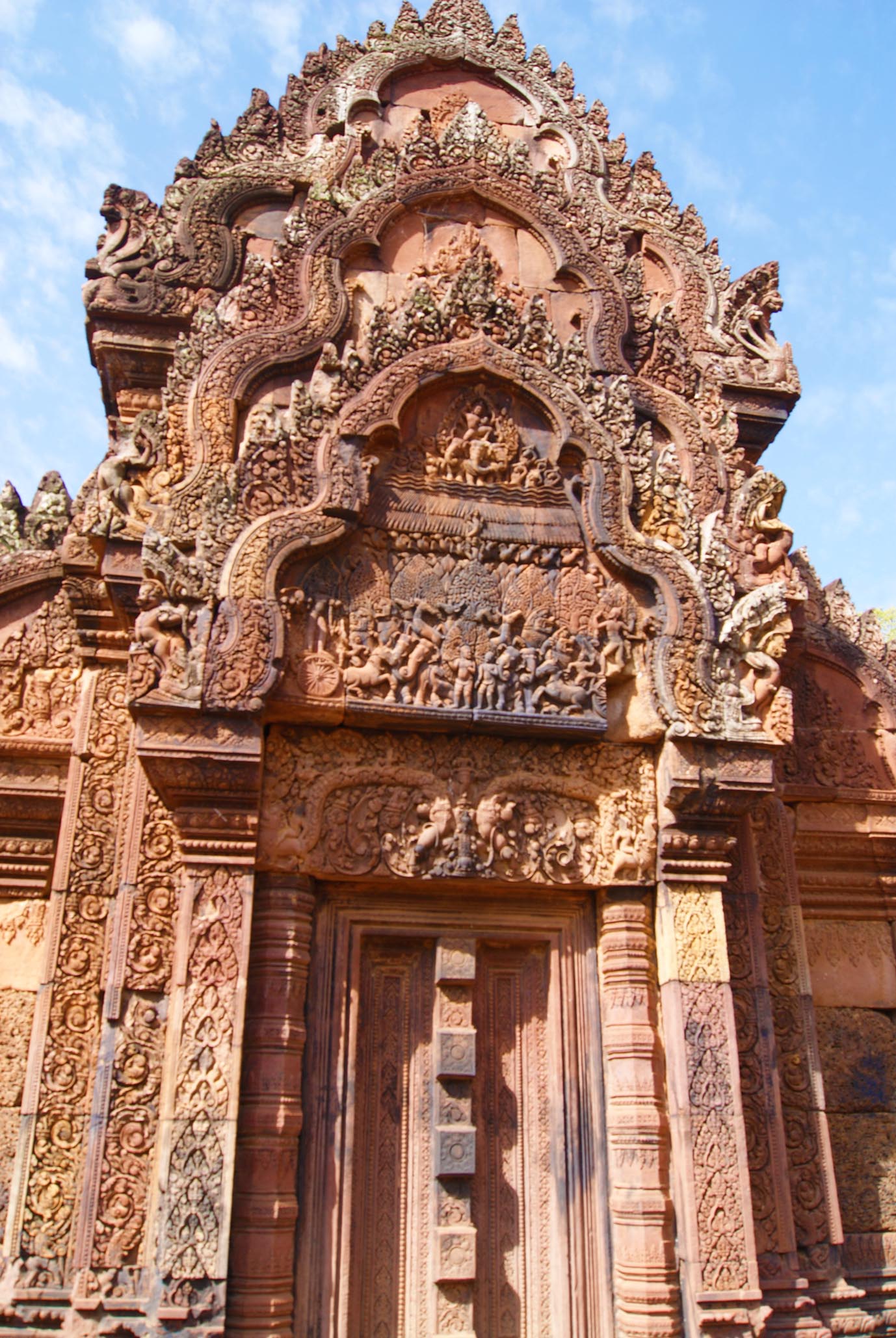 This exquisitely carved temple was a surprise in the middle of the verdant jungle. Its really small by Angkor standards and perfectly preserved despite the passage of time. ˜Dvarpala' or doorway guards sit frozen in stone. The carvings are reminiscent of Indian temples with even a broken statue of Nandi bull in front of the main shrine. According to Hindu mythology, Nandi Bull is the mount of Lord Shiva.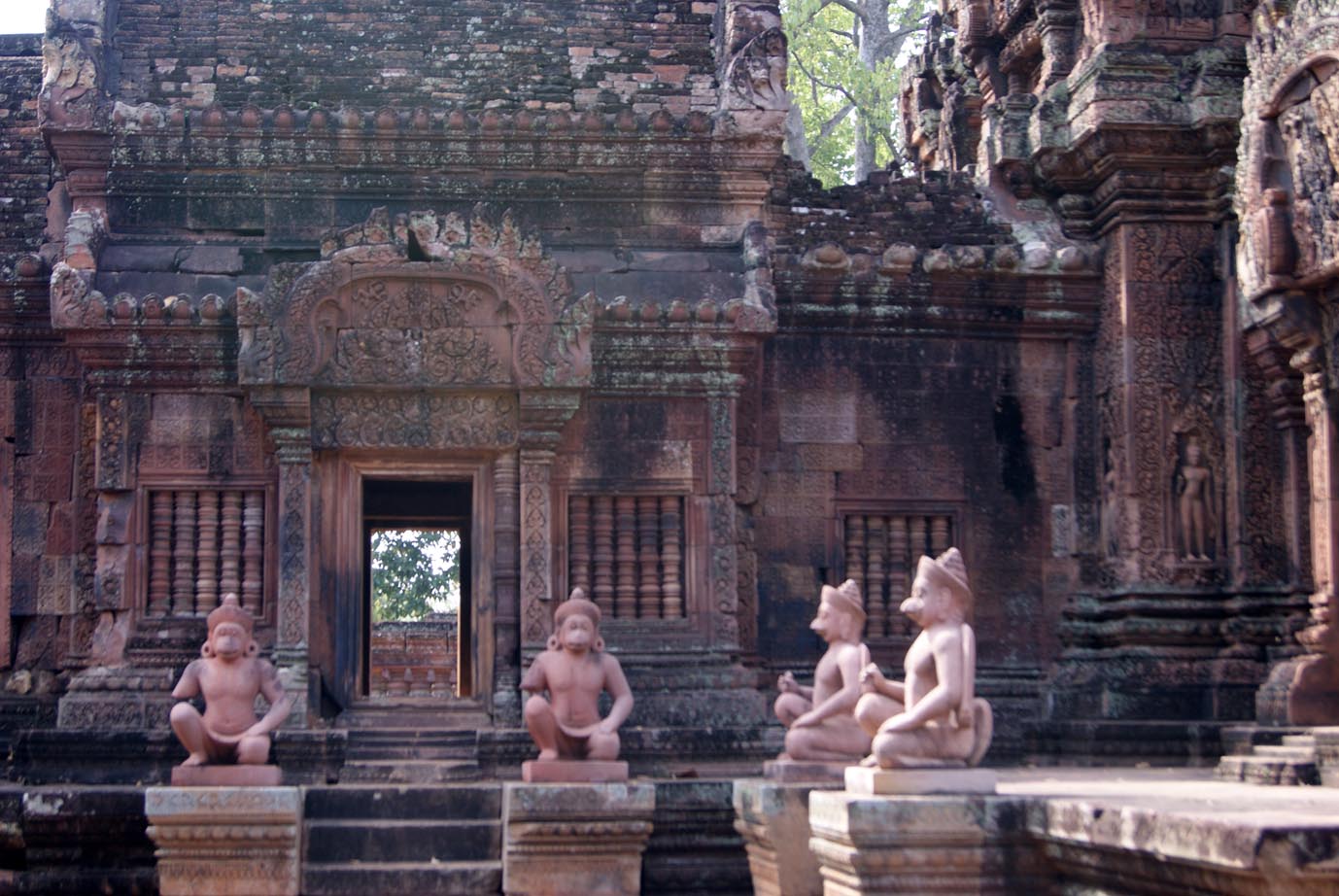 Broken Statue of Nandi Bull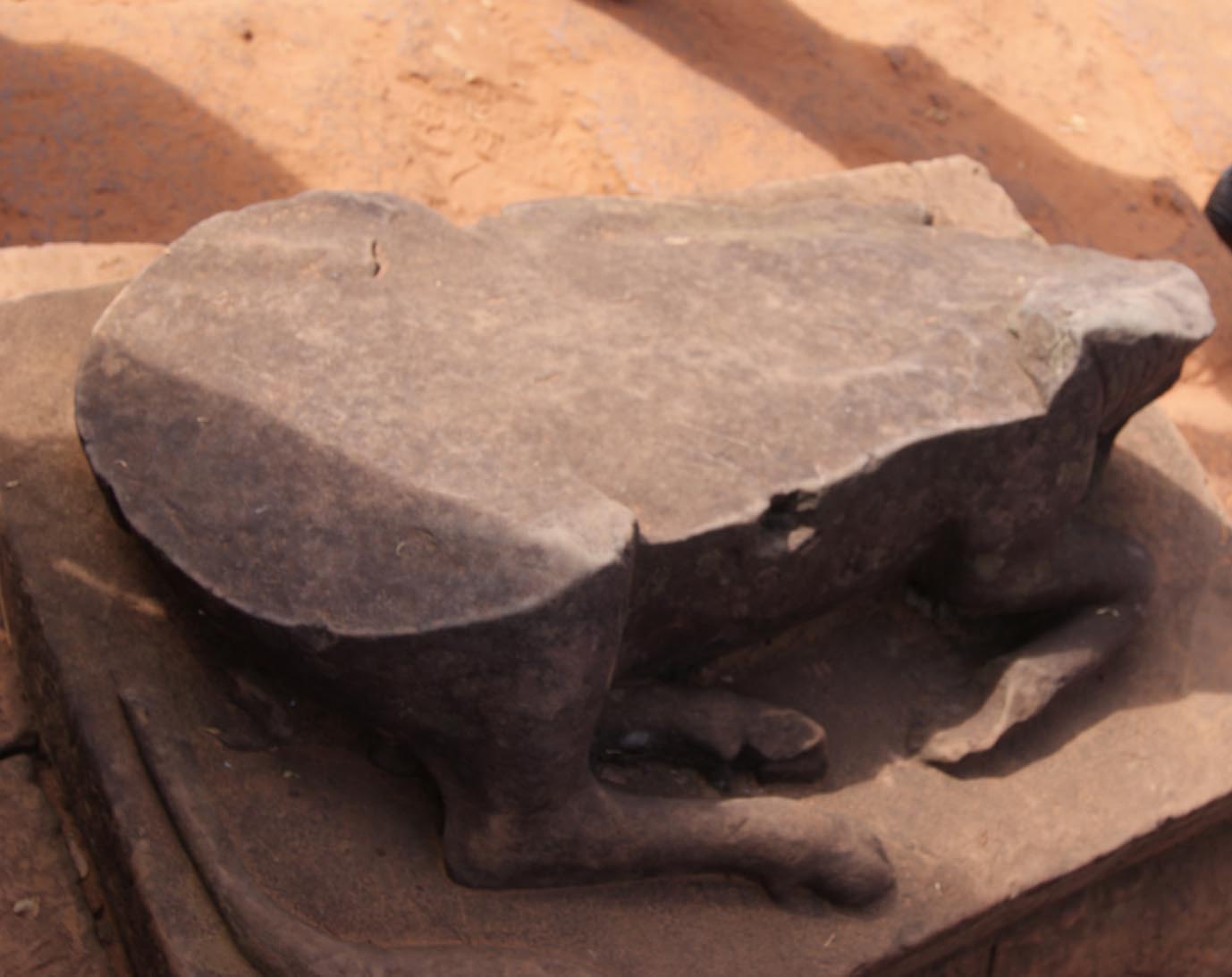 Background: Banteay Srei was built by Raja Guru Yajnavaraha for installation of Shiva Linga "Tribhuvana Maheçvara" in the year 967. This temple was originally called Isvarapura, as per inscriptions. The temple was primarily dedicated to Shiva.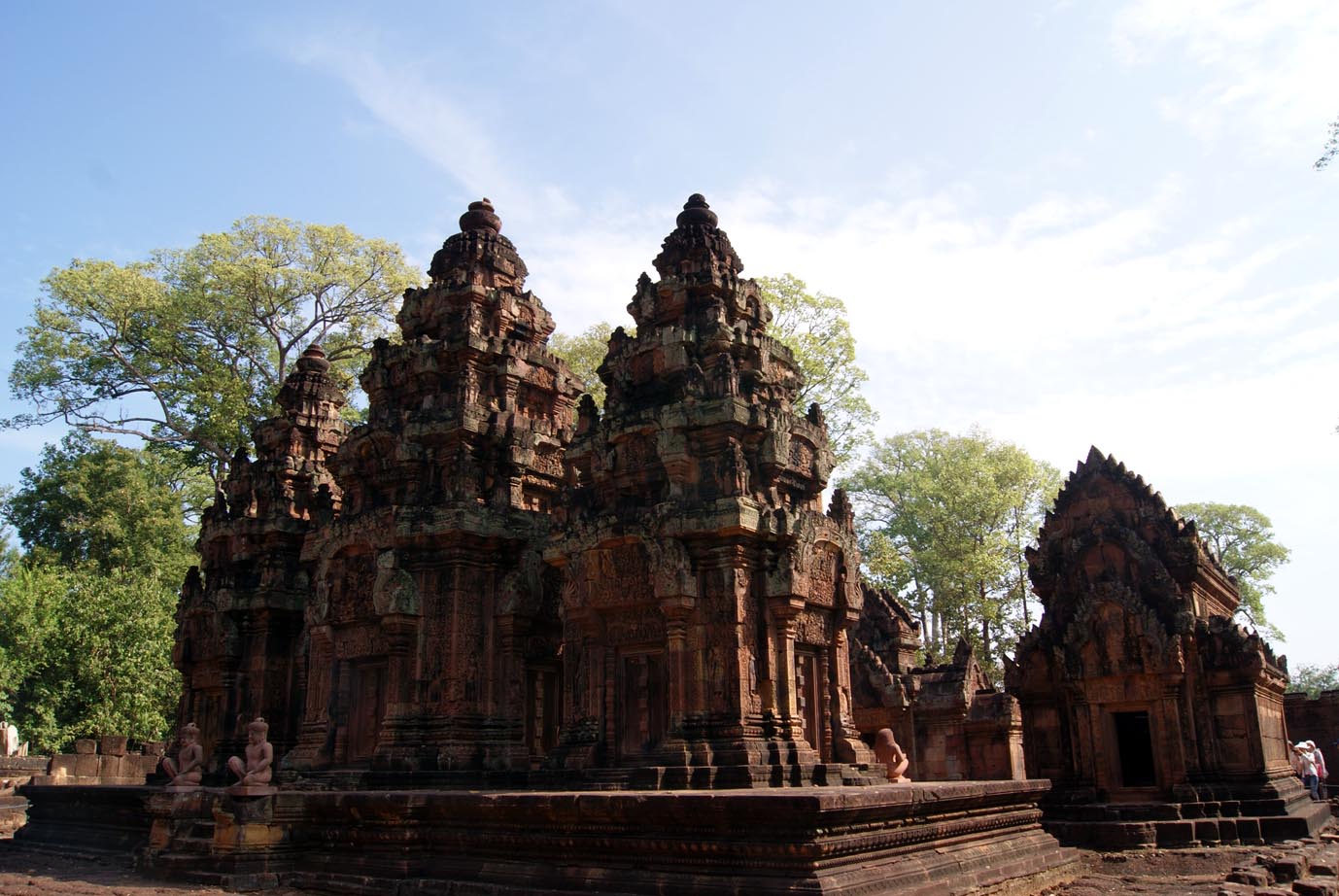 Tip: Plan to visit this temple before 10.30 am or later in the afternoon, when the color of the temple is at its best.
Source: Travel, Technology & More at www.poonamsagar.com