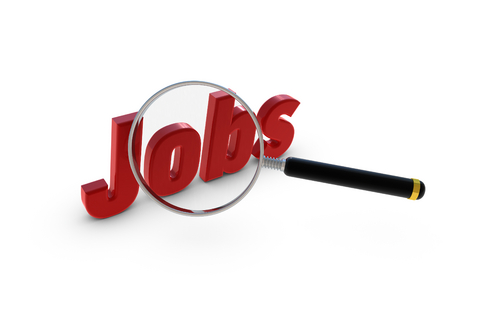 Are you a 'job hunter' looking for help from a "headhunter?" If so, let's look a little closer at the process as you try to connect with "headhunters," the popular term for executive recruiters.
Misunderstandings occur because many people assume wrongly that headhunters are supposed to find them positions. This misconception may lead you, a job seeker, to become discouraged by recruiters who appear not interested or even behave rudely when you call.
Executive recruiters do play a key role in the job market. And it is possible to enjoy a mutually beneficial relationship with them. However, recruiters say that first you must realize that they are paid by hiring companies, and that's where their loyalties lie. "Candidates are not our clients; the company is our client," says Irham Dilmy, Partner of The Amrop Hever Group (Indonesia), a retained executive search firm. "Still, it's probably good to establish a relationship with recruiters. It helps your networking."
In this regard, a basic understanding of recruiters, such as myself, may help you get a broader picture of what we do. This will also guide you in how you approach recruiters enabling you to develop meaningful relationships with them.Â
Let's first look at how recruiters look for candidates. The executive selection recruiter receives a fee by placing advertisements in the mass media or relies on his data base to find suitable candidates. He may also call his friends for recommendations of suitable candidates.Â
The executive search consultant, on the other hand, typically work on higher-level executive openings, and receives a fee for conducting a thorough search based on investigative market research and networking. No advertisements are placed nor is there a reliance on a database as due diligence is stressed in finding a candidate. Thus, unless you fit one of their assignments exactly, there's no profit motive for retained executive search consultants to make employers aware of your existence. Both executive selection and executive search consultants are retained recruiters in the sense that a corporate client uses their consulting services for a fee.
A contingency recruiter, works primarily on middle management and professional level openings, and by contrast, is paid only if they successfully fill a position. If you have highly marketable skills, they may float your resume around to clients (or prospective clients) in the hope that one will hire you and pay their fee. The contingency recruiter looks for people in a similar way as the executive selection recruiter.
If you are actively looking for a new position, sending a generic resume to all the recruiting firms in Indonesia – contingency or retained – probably isn't worth the time.
Instead, you are better off conducting a focused and strategic job campaign in which you target appropriate employers and research the needs of their personnel or line managers who are hiring people. To make sure that you are thorough, try to build fruitful, productive relationships with a few recruiters in your field throughout your career (instead of only when you are looking for a job). To do so, consider the following guidelines:
Network.
If recruiters never call you even though you are a skilled executive, you are either not all that good or you are not all that visible. To be noticed, you must be in the right place at the right time. This means that you should be highly regarded in your industry, and may occupy a conspicuous position. Try to work more closely with colleagues and customers and become more active in your company or industry association. You might even develop relationships with journalists who cover your industry, or write some articles yourself. Remember that networking is not only about whom you know but who knows you.
Know who's who in the recruiting industry.
Research and network to locate recruiters who are likely to take a special interest in you. The list of Selected Recruiters Operating in Indonesia included in this article should provide you with a good starting point. If you want to go international, get a hold of "The Global 200 Executive Recruiters: An Essential Guide to the Best Recruiters in the United States, Europe, Asia, and Latin America." It is an excellent source of information for job seekers like you as well as corporate clients. The author is Dr Nancy Garrison Jenn who has written numerous books and articles on executive search for The Economist Business Intelligence Unit as well as having been an executive search consultant herself. You can obtain more details at www.amazon.com or order directly from Jossey Bass Publishers in San Francisco.
Try to establish a kind of personal connection with a recruiter. For example, try to find out who his clients are. Then, in your resume or follow-up call, play up the value you bring one of those employers. Even better, seek a referral by asking trusted colleagues or human resources executives at former employers to tell you which recruiters they work with. When you make contact with a recruiter, try requesting three minutes of advice on how best to market yourself rather than pushing for job leads.
A 1-page resume?
Create a concise resume that highlights what you have achieved. Recruiters are often looking for a specific kind of experience. A good resume focuses on your contribution and can be easily read in ten seconds. Get the attention of the reader; if he wants to know more, he will pick up the telephone and ask. The purpose of the preliminary resume is to generate interest and ultimately an interview.
Be accessible.
When a recruiter contacts you, take the call. Many candidates eliminate themselves from consideration for promising opportunities by making it difficult for recruiters to reach them. Don't play hard to get. Even if you are happy in your current job, hearing a recruiter out will provide you with useful job market information (e.g. qualities employers are looking for or compensation ranges at other companies). If you are friendly and helpful, you will be remembered. Besides, remember that an executive search consultant has called you because his research has indicated that you are a worthwhile candidate for consideration. That's good feedback for you.
"Caveat emptor."
Be sure to investigate the recruiting firm or the individual recruiter contacting you. You want to be accessible but you also want to be careful. Before spending much time talking with a recruiter, it's wise to make sure he is legitimate. So early in the conversation, make an excuse to get off the telephone. Before calling back, check a reference. When you return the call, consider how the telephone is answered and ask how long the firm has been in business. If you're still hesitant, ask the recruiter to send supporting documents (e.g. a profile of the firm and the recruiter's qualifications at least).
While it's important to be honest, you don't have to reveal your entire background from the start.
And, follow-up professionally. If the first conversation goes well, the recruiter will ask for your resume, and possibly for references. Over a period of about 15 working days, the recruiter will narrow his selection of candidates and present the shortlist to his client. During that time, you may have additional telephone interviews and your references may be checked.
The process may be lengthy, so be patient. Use this time to research the client company so you can ask intelligent questions and make good observations in interviews. And, feel free to update the recruiter during this time. Even if you don't get a job through an executive recruiter, if you handle yourself professionally, you will have a friend in the recruitment industry when you're through. Happy job hunting !
Selected Executive Recruitment Professionals
Operating in Indonesia
A. "Executive Search" Consultants
[conducting executive search (using investigative market research methodology) primarily of Expatriate and Indonesian Senior Managers/Directors]
Pri Notowidigdo, Managing Partner & Irham Dilmy, Partner. The Amrop Hever Group (Indonesia), Bapindo Plaza, Citibank Tower, 14/F Jl Jend Sudirman Kav 54-55, Jakarta 12190; Tel: 526-7072, 526-7073, Fax: 526-7074.
Yuni Simatupang, Director. Bo-Le Associates, Graha Pratama, 18th Flr, Jl MT Haryono kav 15, Jakarta 12810. Tel: (62-21) 535-2695, Fax: 535-2691.
Gary Ong, Associate, Boyden International, Wisma Bank Dharmala, 18th Floor, Jl Jend Sudirman Kav 28, Jakarta 12910; Tel: 522-9652, Fax: 522-9654
Johannes Wardhana, Associate, and Henny Purnamawati, Associate, Egon Zehnder International, pt, Bapindo Plaza I, 16th Flr, Jl Jend Sudirman 54-55, Jakarta 12190. Tel: 526-6318, Fax: 526-6317.
Joe Keiser, Regional Managing Director, Horton International, PP Plaza, 2nd flr, Jl T.B. Simatupang 57, Jakarta 13760. Tel: 840-3990 Fax: 840-3991.
Dan Goldsmith, Managing Partner, Indonesia Executive Search, Graha Irama (Times Square Building), 9th Floor, Jl Rasuna Said 1, Jakarta; Tel: 526-1250/51, Fax: 525-5529.
Thomas Teguhardja, Principal, IIC Partners, Jl Taman Pluit Kencana Dalam 24, Jakarta 14450. Tel.: 661-3617, Fax: 667-8347.
Ken Japp, Managing Partner, KBJ ExecuSearch Indonesia, Jl Taman Kebon Sirih I/123, Jakarta 10250; Tel: 331-648, 327-784, Fax: 310-6435.
Lola Manulang, Associate. Korn-Ferry International; Wisma 46, 28th flr, Kota BNI, Jl Jend Sudirman 1, Jakarta 10220. Tel.: 573-9933, Fax; 573-9977.
B. "Executive Selection" Consultants
[conducting executive selection (using file search and advertisement methodology and sometimes selected sourcing) for all levels from entry-level Executives to Directors including support staff]
Heru Prasetyo, Managing Director of Human Resources Consulting, Accenture, Wisma 46, 18th flr, Kota BNI, Jl Jend Sudirman 1, Jakarta 10220. Tel: 574-6575, Fax: 574-6576.
Catherine Mensana, Managing Director, BTI Consultants Indonesia pt affiliated with Business Trends, GKBI Building, 16th flr, Suite 1616, Jl Jend Sudirman 28, Jakarta 10210; Tel: 574-1053, Fax: 574-1054.
Yaya Suwarso, Director, Human Resources Consulting, Ernst & Young Management Consultants, Jakarta Stock Exchange, Tower 1, 13th Flr, Jl Jend Sudirman Kav 52-53, Jakarta 12190; Tel: 515-1960, Fax: 515-1920.
Arji Fry, Managing Director, ES&M Consulting, Jl Kemang I, No 5, Jakarta 12730. Tel: 719-5888, Fax: 719-2888.
Bill Pardos, Hanesa Consultants, Landmark Centre, Tower A, 17th Flr, Jl Jend Sudirman 1, Jakarta 12910. Tel: 526-7888, Fax: 526-3009.
Marlene Tabalujan, Managing Director, IQ Recruitment & Training Specialist (Quatro International), Jl Kemang Timur 998, Kemang, Jakarta 12730; Tel: 719-7310, 719-7308, Fax: 719-7307.
Yanti Young, Managing Director, John Clements Indonesia, LippoLife Building, Suite 608, Jl HR Rasuna Said Kav B 10-11, Jakarta 12910. Tel: 525-7436, 525-7523/49, Fax: 525-7435.
Sri Siniyati Wijaya, Manager of Human Resources Consulting, KPMG Siddharta Management Consultants, Wisma GKBI, 32nd flr, J l Jend Sudirman 28, Jakarta 10210; Tel: 574-2333/2888, Fax: 574-1777/2777.
Vera Adjas, Principal Consultant, Human Resources Consulting Group, PricewaterhouseCoopers, PricewaterhouseCoopers Centre, 6th Floor, Jl HR Rasuna Said Kav C-3, Kuningan, Jakarta 12940; Tel: 521-2941, 521-2903, Fax: 521-2911.
Cyrille Gosse, Managing Director, Templar International Consultants, World Trade Center, 11th Floor, Jl Jend Sudirman Kav 31, Jakarta 12920. Tel: 5296-0380, Fax: 5296-0379.
Source : The Amrop Hever Group, 1.4.01
=============
Pri Notowidigdo
The Amrop Hever Group
Global Executive Search