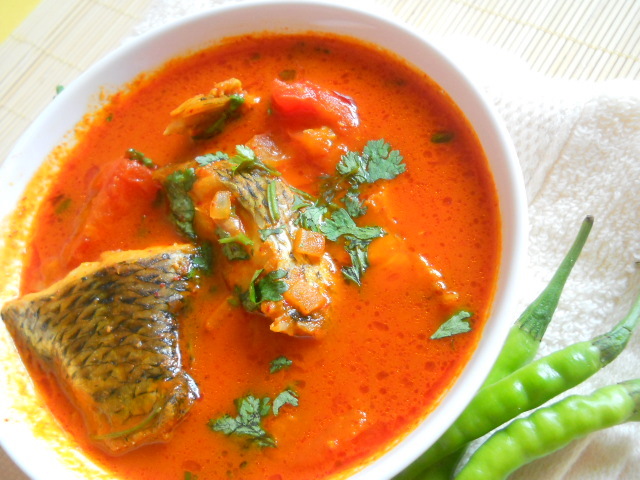 Curry is a versatile ingredient that can be paired with any protein. From chicken, duck to tofu, it can be paired with numerous ingredients. You can even add fish to make fish curry, which is a healthier option. Fish is an especially important ingredient for kids as it contains the nutrients they need. Try it out and tell us what you think about it!
Ingredients :
500gms fish, whole or pieces
¼ cup santan/ thick coconut milk
¼ cup vegetable oil
5 cloves of garlic, finely chopped
10 shallots, finely chopped
1 medium sized onion, sliced
75 gms fish curry powder – mixed with 2/3 cup water
75 gms of tamrind pulp – mixed with 3 cups of water and strained
420 gms of any commercially available spaghetti sauce
1 tsp sugar
2 tsp salt
10 curry leaves
1 brinjal halved and cut into 6cm lengths
5 okra halved
Directions :
Heat oil in wok and fry garlic and shallot over moderate heat till brown.
Fry onion, then curry paste till fragrant.
Add tamrind juice and bring on boil.
Add spaghetti sauce, seasonings, curry leaves and vegetables.
Cover and simmer for 10 minutes
Add fish and simmer till cooked
Add coconut milk and simmer for 5 minutes
Garnish with tomato wedges to serve.