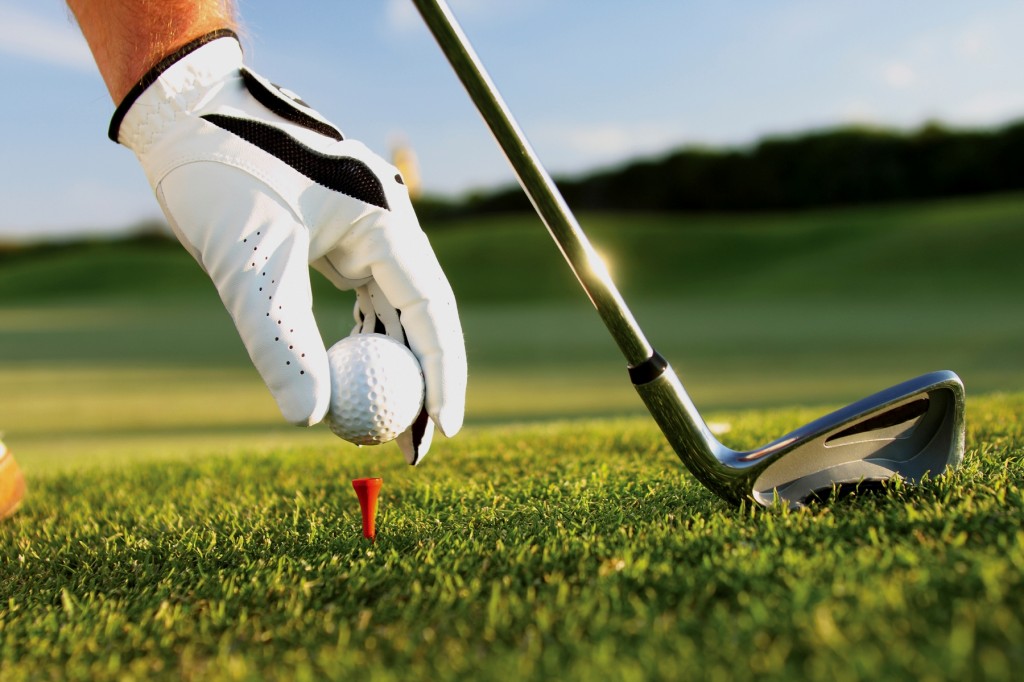 The game of golf originated in St. Andrews, Scotland and the name "golf" was an abbreviation for "gentlemen only ladies forbidden". This is certainly not the case in Indonesia as women as well as men can enjoy the game here. In fact with over 40 golf courses within an hour's drive from Jakarta and comparatively reasonable prices, Jakarta really is a golfer's paradise!
---
Many of the courses are amongst the best in the world having been designed by some of the top names in golf course design: Robert Trent Jones Jr., Greg Norman, Graham Marsh, Jack Nicklaus, Gary Player, Thomson, Wolveridge and Perret, Nelson and Wright, etc. Many of the courses are located in spectacular settings with beautiful surroundings. They are suitable for players of all calibers, from beginners to recreational golfers as well as professional players. As in many other countries business deals are often conducted on the golf course so time spent playing golf can be beneficial.
Most golf courses are open daily from sunrise to sunset and golf pros are available to give instructions to learners. All courses provide caddies, most of whom are young women, and it is customary to give a tip in addition to the caddie fee.
Club houses are of a high standard featuring facilities such as saunas, Jacuzzis, spas, massage services, restaurants and bars. Service by pro shop staff, club house attendants and caddies is exceptionally courteous and friendly. You can join a golf club as a member however many expatriates prefer to enjoy the variety offered by the many courses here and just pay green fees. Many of the expatriate clubs and organizations hold golfing events usually as charity fund-raisers.
Listed below are some of the golf courses in the greater Jakarta area:
Cengkareng Golf Club
Soewarna Business Park
Blok G Lot 1-2
Soekarno-Hatta International Airport, Tangerang
Phone: 5591 1111
Email: cgc@cengkarenggolfclub.com
Website: www.cengkarenggolfclub.com
Damai Indah Golf & Country Club
– Bumi Serpong Damai Course
Jl. Bukit Golf I, Sektor VI, Serpong, Tangerang
Phone: 537 0290
– Pantai Indah Kapuk Course
Marina Indah, Penjaringan, Kapuk, West Jakarta
Phone: 588 2388
Email: club@damaiindah-golf.com
Website: www.damaiindahgolf.com
Emeralda Golf & Country Club
Desa Tapos
Cimanggis
Depok
Phone: 875 9019
Email: emeralda@cbn.net.id
Website: www.emeraldagolfclub.com
Fatmawati Golf Course
Jl. R. S Fatmawati
Cilandak
South Jakarta
Phone: 7581 6061
Gading Raya Padang Golf & Country Club
Jl. Bulevard Gading Golf
Cihuni
Gading Serpong
Tangerang
Phone: 546 7668
Gunung Geulis Golf & Resort
Jl. Pasir Angin, Gadog
Ciawi, Bogor
Phone: 0251 825 7500
Email: golf@gununggeulis.com
Website: www.gununggeulis.com
Halim Golf Club
Jl. Skwadron
Halim Perdana Kusuma
East Jakarta
Phone: Halim I: 800 5762
Halim II: 809 0729
Head Office: 800 0793
Imperial Klub Golf
Jl. Pulau Golf 2709
Lippo Karawaci
Tangerang
Phone: 546 0120
Website: www.imperialklubgolf.com
Jababeka Golf & Country Club
Jl. Raya Lemahabang
Cibarusah
Cikarang Baru
Bekasi
Phone: 893 6148
Email: sales-pgc@jababeka.com
Website: www.jababeka.com
---
Jagorawi Golf & Country Club
Jl. Karanggan Raya
Gunung Putri
Cibinong
Bogor
Phone: 875 3810
Email: jagorawi@cbn.net.id
Website: www.jagorawi.com
Jakarta Golf Club
Jl. Rawamangun Muka Raya No. 1
Rawamangun
East Jakarta
Phone: 475 4732
Website: www.jakartagolfclub.org
Jaya Ancol Golf Club
Jl. Lodan Timur No. 7
Taman Impian Jaya Ancol
North Jakarta
Phone: 6471 2122
Karawang International Golf Club
Jl. Bukit Indah Golf No.1
Karawang
Phone: 0267 405888
Email: reservation@kigc.co.id
Website: www.kigc.co.id
Kedaton Golf & Country Club
Desa Sukaharja
Pasar Kemis
Tangerang
Phone: 5930 0000
Klub Golf Bogor Raya
Golf Estate Bogor Raya
Desa Sukaraja, Bogor
Phone: 0251 271 888
Email: kgbr@indo.net.id
Website: www.bogorlakeside.com/kgbr/index.html
Klub Golf Senayan
Jl. Asia Afrika, Pintu IX
Senayan
South Jakarta
Phone: 571 0181
Website: www.klubgolfsenayan.co.id
Matoa Nasional Golf Course
Jl. Moh. Kahfi I Km 7
Ciganjur
South Jakarta
Phone: 787 0864 – 66
Website: www.matoanasional.net
Padang Golf Kemayoran
Jl Ruas D3-4
Kota Baru Bandar Kemayoran
Central Jakarta
Phone: 654 1156
Padang Golf Modern
Jl. Modern Golf Raya
Perumahan Kota Modern
Tangerang
Phone: 552 9228
Email: marketing@moderngolf.co.id
Website: http://moderngolfcc.com
Padang Golf Pangkalan Jati
Jl. Jati Indah Raya No. 1
Pangkalan Jati, Cinere
South Jakarta
Phone: 751 3326, 7590 5562
Website: www.golfpangkalanjati.com
Padang Golf Satelindo
Bukit Sentul
Sentul, Bogor
Phone: 8796 0266
Email: golfstld@cbn.net.id
---
Permata Sentul Golf & Country Club
Jl. Leuwinutug,
Citeureup, Bogor
Phone: 8795 1787
Website: http://permatasentulgolf.com (under construction)
Pondok Cabe Golf & Country Club
Jl. Raya Pondok Cabe
Pamulang
Tangerang
Phone: 740 5385 – 89
Email: pondokcabegolf@yahoo.com
Website: www.pondokcabegolf.comyr.com
Pondok Indah Golf & Country Club
Jl. Metro Pondok Indah
Pondok Indah
South Jakarta
Phone: 769 4906, 750 2602
Email: mail@golf-pondokindah.com
Website: www.golfpondokindah.com
Rainbow Hills Golf
Jl. Bukit Pelangi
Desa Cijayanti
Ciawi, Bogor
Phone: 0251 8272 111, 0251 8271 222, 0251 8271 183
Email: club@rainbowhillsgolf.com
Website: www.rainbowhillsgolf.com
Rancamaya Golf & Country Club
Jl. Rancamaya Utama
Ciawi, Bogor
Phone: 0251 824 2282
Email: golfinfo@rancamayaestate.com
Website: www.rancamayaestate.com
Riverside Golf Club
Cimanggis
Cibubur
East Jakarta
Phone: 867 1533
Website: www.riverside-golf.com
Royale Jakarta Golf Club
Jl. Raya Halim Tiga
Halim Perdana Kusuma
East Jakarta
Phone: 8088 4488
Email: info@royalejakarta.com
Website: www.royalejakarta.com
Sawangan Golf, Hotel & Resort
Jl. Raya Sawangan Km 34
Sawangan, Depok
Phone: 740 2194, 740 1911
Website: http://sawangangolf.com
Sedana Golf & Country Club
Jalan Tol Jakarta Cikampek Km 47
(Pintu Tol Karawang Barat)
Karawang
Phone: 0267 644 730 – 33
Email: sedanagolf@yahoo.com
Website: http://sedanagolf.net
Outside Jakarta there are also many more fine golf courses in places such as Bandung, Yogyakarta, Surabaya and Bali where you can enjoy a pleasant holiday while indulging in your favorite sport.
For beginners there are some golf schools in Jakarta, such as CCA Golf Academy at Cengkareng Golf & Country Club, Golf Driving Range School in the CBD, Golf School 215 at Padang Golf Modern and Kemang Sports in Komplek Loka Indah, Kemang, as well as numerous driving ranges. For golf equipment Jakarta has a wide choice of pro shops and sporting goods stores.
A good resource for information on golfing in Indonesia is the website www.indogolf.com and the free monthly golf tabloid "Golf News – Fairways and Greens". Golf Promo Indonesia (GPI) also publishes annually the "Golfer's Guide Indonesia".
Happy golfing!
Provided by: Colliers International