Section:
KiddyCuts
ROI N Reine
Lollicut
D'Katz Children's Hair Salon
Purrel Kids and Family Hair Salon
Not all salons and barber shops in Jakarta provide haircuts and treatments for kids. Luckily, there are a number of hair salon for kids scattered around the town. Whether you have toddlers who need their first hair cut or little daughters looking forward to try cream bath for the first time, these salons provides comfortable places and treatments that your kiddos will love.
KiddyCuts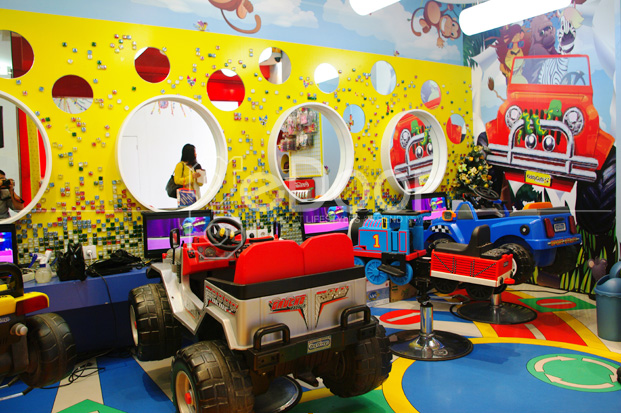 Opened since 2001, KiddyCuts is one of the established kid salons in Jakarta. Your little kids will be seated on mini motorcycles, jeeps, and fast cars for haircuts. Their personal entertainment systems in front of each seat will also keep your kids calm during the cut, without fuss. The stylists at KiddyCuts are extremely patient and trained to handle children with special needs. The hair care products used in KiddyCuts are made with natural ingredients and safe for children.
KiddyCuts are located in various malls in Jakarta. Click here for more info.
ROI N Reine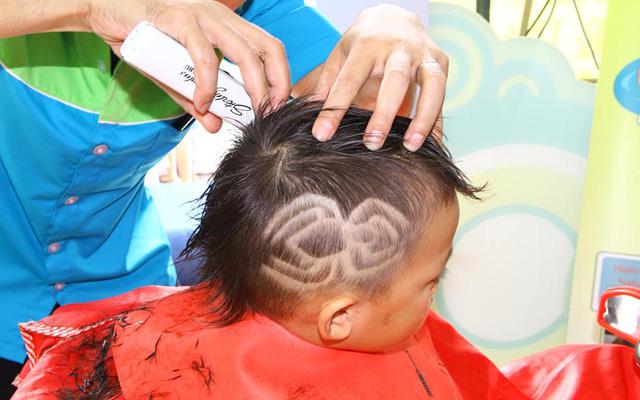 ROI N Reine does not only provide haircuts for babies and kids, but also massage, manicure and pedicure, hydrotherapy, and even face mask. Their friendly stylists will seat your kiddos into a sport car for a speedy haircut, or lead them towards the toys table where your kids can play while enjoying a leisurely cream bath. Your kids will love it!
Address:
Ruko Pluit Village Mall Blok R No 49 North Jakarta
Phone 021-6684033
Lollicut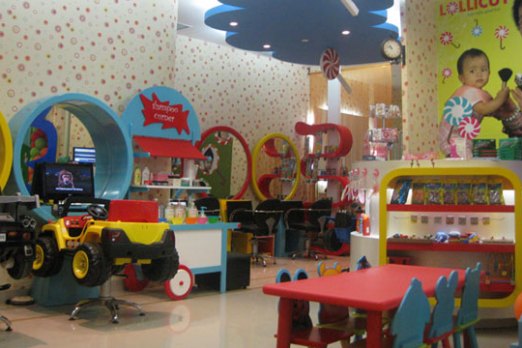 Specializing in haircuts for newborns and kids up to 12 years old, this colorful kid's salon makes haircuts fun and comfortable for kids (as well as parents). You will not see chairs like in typical salons here, only mini cars and motorcycles your kids will be seated on. Each chair comes fitted with a TV screen, and they can choose to watch a DVD of their favorite cartoon. If your kids are not interested with the entertainment in front of them, Lollicut also provides bubble blowers and toys to distract them from the scissor and shaver.
Address:
Plaza Indonesia, 3rd floor, Jalan MH Thamrin Kav 28-30, Menteng, Central Jakarta
Phone 021-39838267
D'Katz Children's Hair Salon
D'Katz provides quality children haircuts and has been doing so for many years. The stylists make sure that every haircut is a fun experience. Once children are done with their haircuts on the second floor, they are treated to games and food downstairs. Your kids will also get little toy presents home!
Address:
Jalan Kemang Raya No 49 E Kemang, South Jakarta
Phone 021-7181064
Purrel Kids and Family Hair Salon
Here you can have a family experience by choosing the daddy or mummy and kid haircut package. If you want your little boys to have funky haircuts with patterns/tribal, you can get it here. With a playground, car chairs, television, and skilled stylists, going to the hair salon for kids could never be easier.
Address:
Jalan Wolter Monginsidi Petogogan, Kebayoran Baru, South Jakarta
Phone 021-7267759