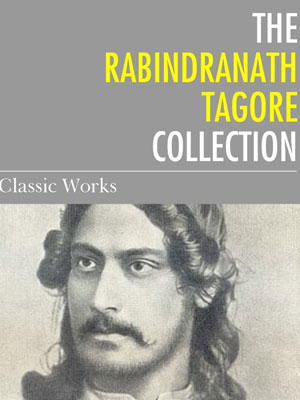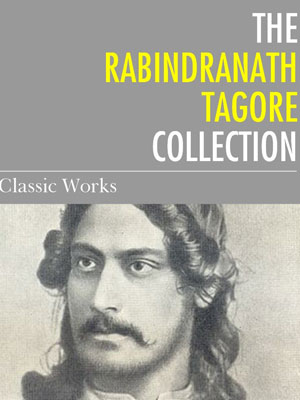 40. The Hawk Maid
[Translator's note: Poem 'Pasarini' from the book 'Bichitra' written in February, 19341.]
The Hawk Maid depicts the inherent passion of the humans to perceive the origin of life which remains ever mysterious to us. Our mundane existence keeps our concentration with the narrow perspective of our daily business and other temporal most of our life Yet, there are some escape moments, maybe more towards the end of our life. On 3 January, 1938, 3 years before his death, the Poet wrote to his poet friend Amiya Chakraborty –
"My mind craves to move far where, within myself, I am trying my creations. One means is science, with which I had my pilgrimage through the stellar space and time. The universal network which webs my existence with the same light as of the inconceivably distant nebulae, I have surrendered my whole heart to its pull, which is dragging me towards that infinite mystery where is latent the significance of life and death with some eternal purpose which is being conveyed towards the Infinite, all through the Universe." 'Hawk Maid' is a wonderful flash of this profound philosophy of the Poet.]
Hawk Maid, O Hawk Maid,
In daytime at rialtos thou had trade,
On thy way home
Freely did thou roam
Took seat under a tree,
Thy earnings left free
In thy basket unnoticed,
And where thy ponderings did flit!
There the land
Blurred with ruddy sand,
Basked in the wintry sun
The tender leaves of the Banyan,
The breeze tepid
What euphoria did breed,
What message did whisper
In thy ear?
The water in the river
Flashes light afar,
What hymn plays on
In thy meditation!
The primordial memoir
In thy vein does stir,
So in the vegetation around
Life itself found
In autumn end at high noon
In thy clay playroom
For ages to search its clue
In games of varied hue,
Amidst the meadow solitary
Takes away the curtain contemporary,
Thy mind,
With the lighted firmament combined,
Sees close to the eye,
In thy heart plays up high
That solemn hymn
That goes within
All pervasive time,
Emanating from that supreme rhyme
Of the Universal dance,
That took thee to trance.
All calls urgent,
Towards the horizon lent
Of the world familiar,
Losing track of time there
All around without a message,
Neither any proclivity does trace,
The voiceless sound
The stark summer does hound
Sigh of the vacuum
Reticent does roam.
Hawk Maid, O hawk Maid,
To-day thou played truant to thy trade.
Thy merchandise, the river ghat,(a)
Thy home, and the mart,
Days of cacophony, far recede
To the eternal message to cede,
Thy person and heart are keen,
Imploring deliverance serene.
Note: (a) landing to the river