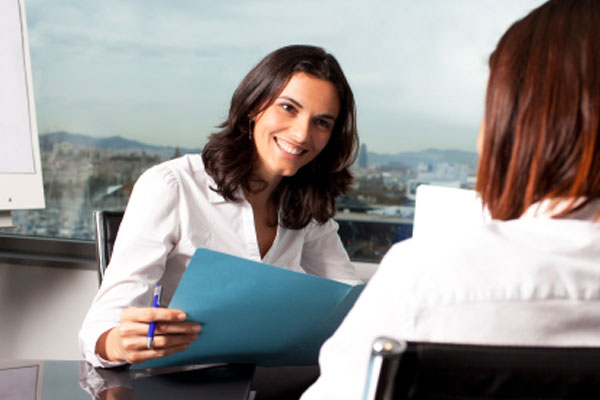 When you are brand new to Jakarta, finding the right staff to help with household duties is a very important concern. What you should ask when interviewing a potential staff member depends a great deal on your particular needs, the type of home you will be living in and the size of your family. Listed below are a few topics you may wish to ask questions about when interviewing:
Where does he/she come from? Find out as much as possible about family, children, what village they are from, how long they have been in Jakarta, etc.
Experience. Usually, you will be handed a few letters of reference to read, written by former employers. These will normally give a description of the length of employment, the duties that were performed, any particular skills, as well as personal attributes. Sometimes these will be glowing, other times more to-the-point. Ask questions that outline experience specifically; for example, if you are interviewing a cook who tells you that he or she is familiar with preparing Western food, ask for some examples of the kinds of dishes prepared. This will give you a better idea of his or her ability.
Ability to read. This may or may not be of great importance to you, depending on the position. In the case of a cook, the ability to read a recipe or a shopping list would be important. The ability to read would also be crucial for a babysitter or nanny, particularly if an emergency should occur.
Living arrangements. Find out if he or she would be occupying a room in the household quarters, or living outside the home and commuting. This may have an effect on the hours worked, and on flexibility with regard to hours worked, so discuss this carefully.
Expectations. Identify and explain in detail the duties and responsibilities of the position.
Ground rules. Explain again, in detail, what their normal hours would be, whether or not you would need some flexibility with these hours, whether or not visitors would be allowed, phone usage, etc., whatever would apply specifically to your own particular household, and make sure that this is mutually acceptable.
Children. If you are interviewing a babysitter or nanny for your child, clearly outline your expectations, rules and philosophy concerning the care of your children. If you are simply hiring someone to work in the household, find out how they feel about working in a house full of kids (most Indonesians adore children and truly love having them around). Ask the potential employee if they have children themselves, how old they are, and if they would be living in your home (you must decide ahead of time if this is acceptable to you
and if you have enough room).
Pets. If you own a dog it is of great importance that you mention this at the time of the interview. Many Indonesians, being Moslem, do not wish to care for or even live in the same environment as a dog. This is rarely a problem, however, and you will certainly be able to find someone who doesn't mind dogs. Indonesians for the most part feel comfortable with many other types of pets, particularly cats and birds, but you should ask to be sure.
Salary. Identify what the starting salary would be, and determine if this is acceptable. It is also important at this time to discuss future raises, holiday bonuses, and any other extras that you may want to include at this time.
The following chart gives a rough idea of the average salaries paid by expatriates for domestic staff in Indonesia. It is however worth bearing in mind that the minimum wage for Jakarta as set by the government is just over Rp 3,000,000 per month (+ food allowance). This chart reflects the average only, as a salary would vary depending upon the person's individual skills, language abilities, years of experience, and your own personal standards. Normally, an employee will receive a raise periodically and consequently, over time, his or her salary would be quite high in comparison with the average salary. This provides incentive and reward for service.
Position Average Salary
Head of Staff
Rp 4,000,000 to Rp 6,000,000
Cook
Rp 3,500,000 to Rp 5,500,000
Maid
Rp 3,000,000 to Rp 4,500,000
Nanny
Rp 3,500,000 to Rp 5,500,000
Houseboy
Rp 3,000,000 to Rp 3,500,000
Gardener
Rp 3,500,000 to Rp 4,500,000
Food allowance. Some employers provide a food allowance (included in salary range indicated above). Or the employer may provide basic food items such as rice, sugar, tea, coffee and oil. However, many choose to simply include the food allowance in the salary, so that the staff is responsible for their own food purchases. This method seems to work with fewer headaches and misunderstandings.
Vacation. Employees are entitled to a paid vacation period each year. This vacation usually falls over the Lebaran holiday period. The timing and scheduling of this and any other vacation period that you choose to offer also depends upon your own personal schedule and needs, so this should be discussed and mutually agreed upon as well.
Severance pay. It is standard practice to provide the equivalent of one month's salary for each year of service to an employee when you leave the country and no longer require his or her services, or in the event of termination.
Probation period. If you choose to do so, let the potential employee know that he or she would initially work for a trial period of time, normally two to three months, after which both parties may decide if the arrangement is working out.
Starting date. If the interview goes well, everyone should agree upon the starting date.
Perhaps the most important thing to go by is your own instinct or personal feelings about the person you are interviewing. Remember that this person will play a large role in your life in Jakarta, and will be spending a lot of time with both you and your family. Don't hire anyone that you do not feel comfortable with or trusting of no matter how glowing his or her references might be. A person's nature is often more important than his or her skill when you will be living in the same household. With luck, you may find someone with whom you and your family will establish a long and warm relationship for years to come.
A rough guide to cost of living in Jakarta, here >>
Are you looking for any other information or have feedback? Please post in the comments below…