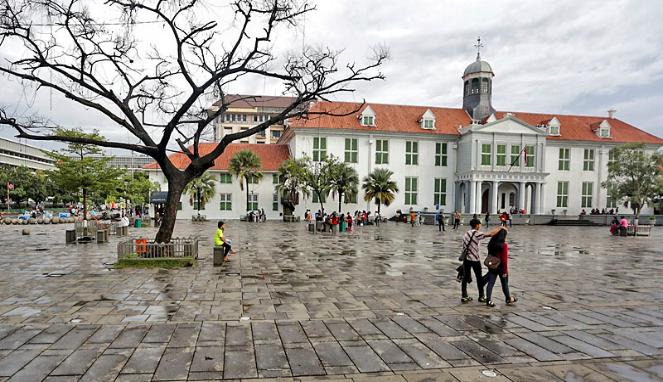 Jakarta is home for nearly 10 million people in 664 km2 area. It's a melting pot of many cultures and ethnics, and creates a vibrant and exciting city landscape that is waiting to be explored.
If you have only one day to explore this city, that won't be enough. There is so many attractions that you need to visit in Jakarta. From historical tour at Kota Tua to nightlife adventures, one night will never be enough. But, you can still have a good one day trip if you know where to go and how to spend your time there. So, here are some suggestions for you who only have one day to explore this beautiful city:
(Assume that you're going on Sunday because the traffic is not too bad so you can maximize your time)
06.00am to 08.00am – Car Free Day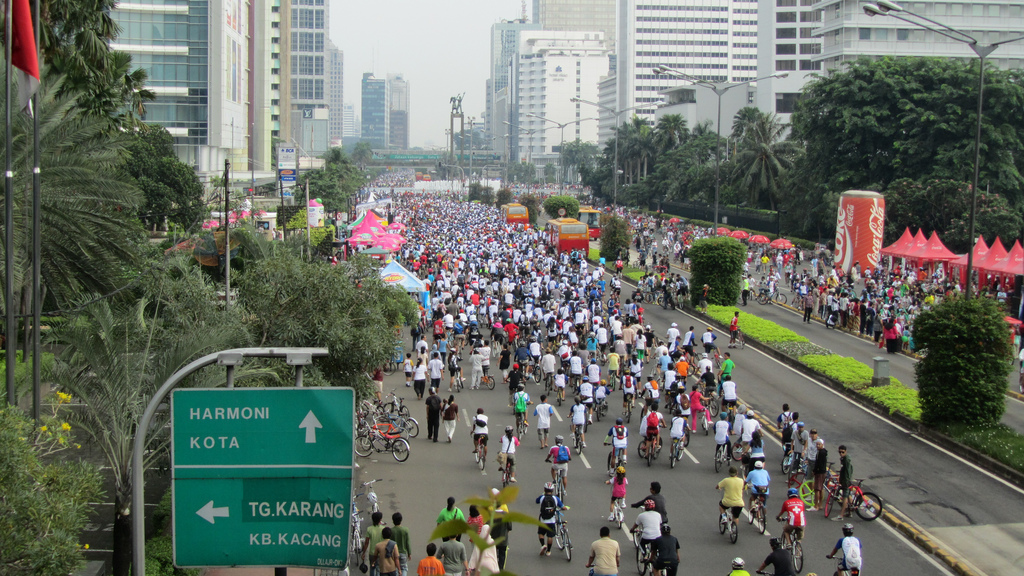 Wake up early and take a TransJakarta bus to Bundaran Hotel Indonesia or Bundaran HI (stop at Tosari ICBC shelter). There's Car Free Day every Sunday from 6am to 11am. Jalan Jenderal Sudirman to MH Thamrin will be closed and turns into a long jogging track and pedestrian path. The center of attraction will be in Bunderan HI, where many quirky and unique shows will be exhibited. Usually, social movements will be centered here so don't be shocked if you find a huge staging area and bombing sound system around here. There are also so many food stalls and vendors, from breakfast menus such as chicken porridge to Western menu such as burger and sandwiches that you can easily find here.
08.30am to 10.00am – Monumen Nasional (Monas)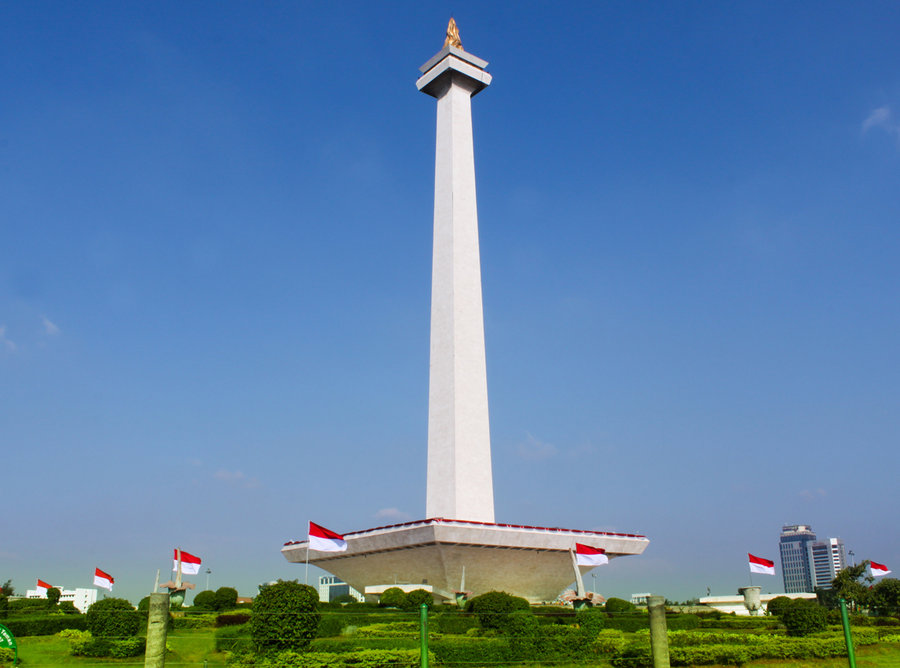 From CFD, you can take TransJakarta bus to Monas shelter. During CFD, people also like to gather here. If you want to see Jakarta from 132 m (433 ft) high, you can enter the monument and take an elevator to the top (if you can cope with the queuing). You can also do other activities such as kite flying, take a train or ride the horse wagon. There is also a lush park surrounded Monas where you can sit and feel the fresh air.
10.30am to 13.00pm – Kota Tua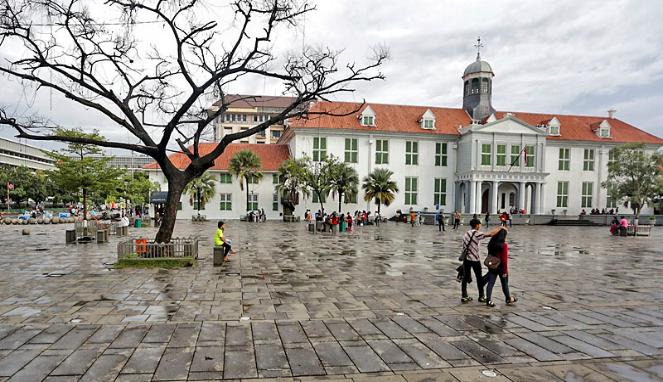 Kota Tua is a lovely old part of the city which can be explored on feet or bike. When you arrive, you'll feel the vintage ambience that reminds you of pictures from colonial era that you find in your History textbooks. There are five museums that you can explore in Kota Tua area: Museum Sejarah Jakarta (History Museum of Jakarta), Museum Wayang (Shadow Puppet Museum), Museum Seni Rupa dan Keramik (Ceramic and Fine Art Museum), Museum of Bank Indonesia, and Museum of Bank Mandiri. If you arrive earlier, there is a line of souvenir and food hawkers that open their stalls on the ground. You'll find T-shirts, key chains, and other souvenirs that mostly (if not all) have 'Jakarta' writing on them. After explored the museums and attractions, you can go lunch at Café Batavia—one of the most famous café in town.
13.30pm to 15.00pm – Istiqlal Mosque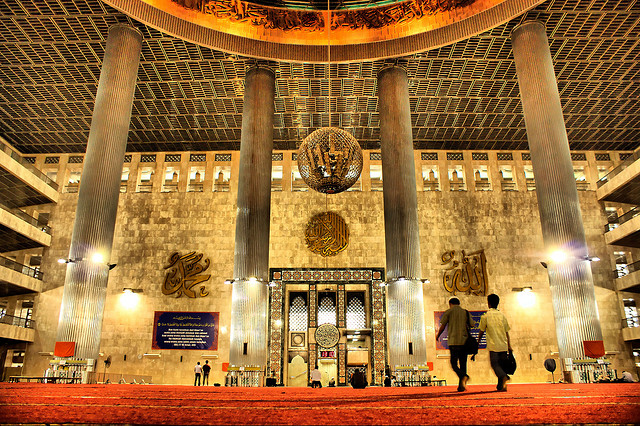 Istiqlal Mosque is the largest mosque in Southeast Asia. The mosque has seven entrances and named after Al-Asmaul Husna, the names of God in Islam. It's open for public, not only for praying but also for tourists. Don't worry, there is English-speaking guide there that will introduce you to one of the must-visit spots in Jakarta. One thing that makes this mosque special that it is built next to Jakarta Cathedral to symbolize religious harmony and tolerance. During Islamic celebrations such as Eid El Fitr, President of Indonesia always holds religious activities here, and is broadcasted live by national media outlets.
15.30pm to 17.00pm – Pasar Baru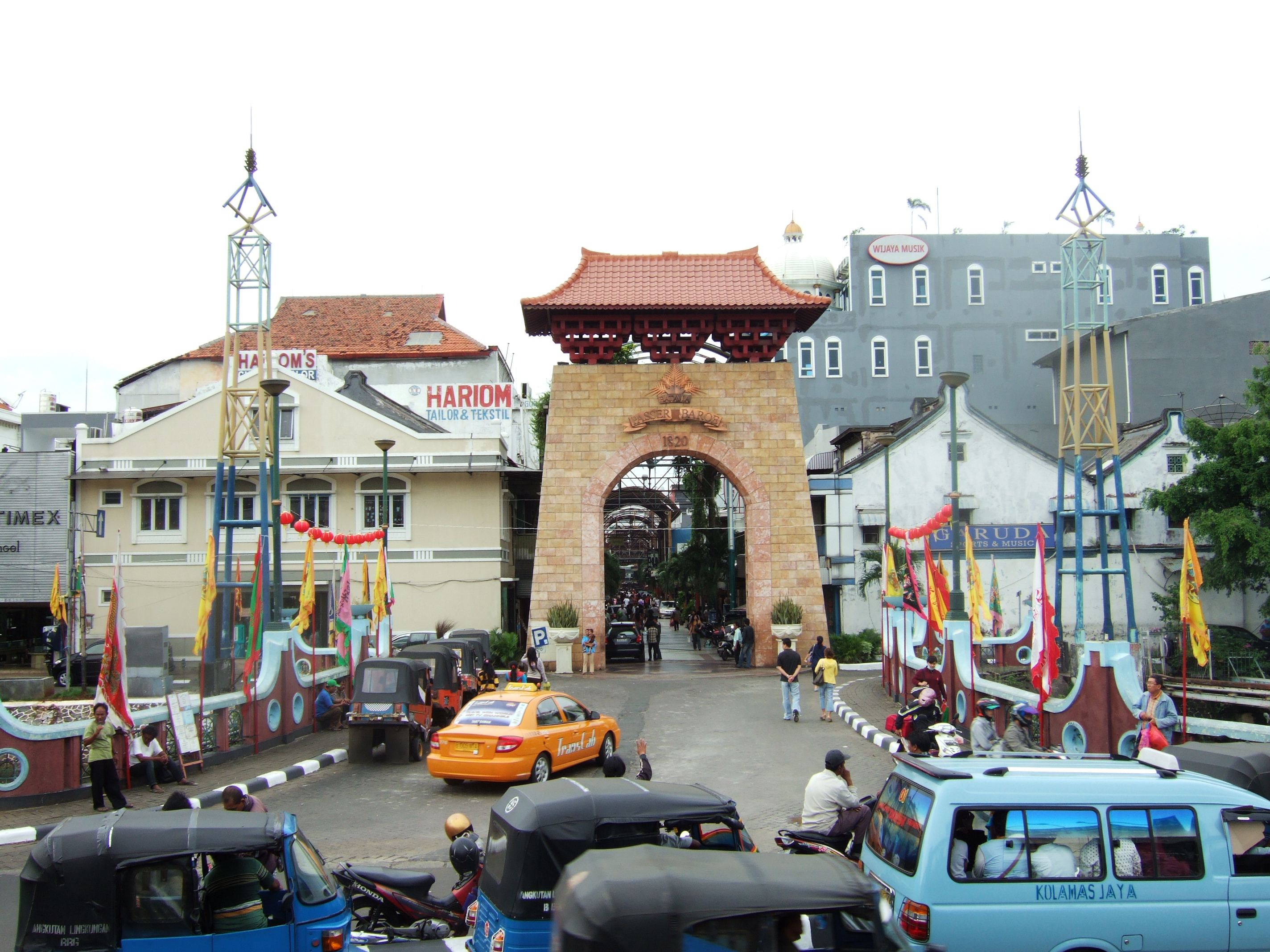 In a walking distance from Istiqlal Mosque, there is an old market named Pasar Baru. Here you can blend with locals and hunting for cheap stuffs and of course snacks! Don't forget to visit Toko Kompak, a famous store that run by a Chinese family for three hundred years.
17.30pm to 19.00pm – Jajanan Taman Menteng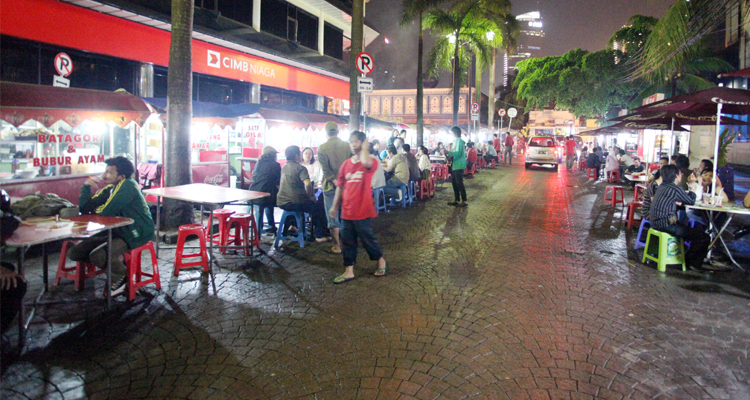 If you love to do culinary trip, then this spot is a must for you. Located just next to Taman Menteng, you'll find a long line of snack and food hawkers. You can find Indonesian cuisine and other fusion and you-only-find-it-in-Indonesia menu here. It's just like a food court you find at malls in Jakarta—the only different thing is the location.
19.30pm to 22.00pm – Grand Indonesia Shopping Mall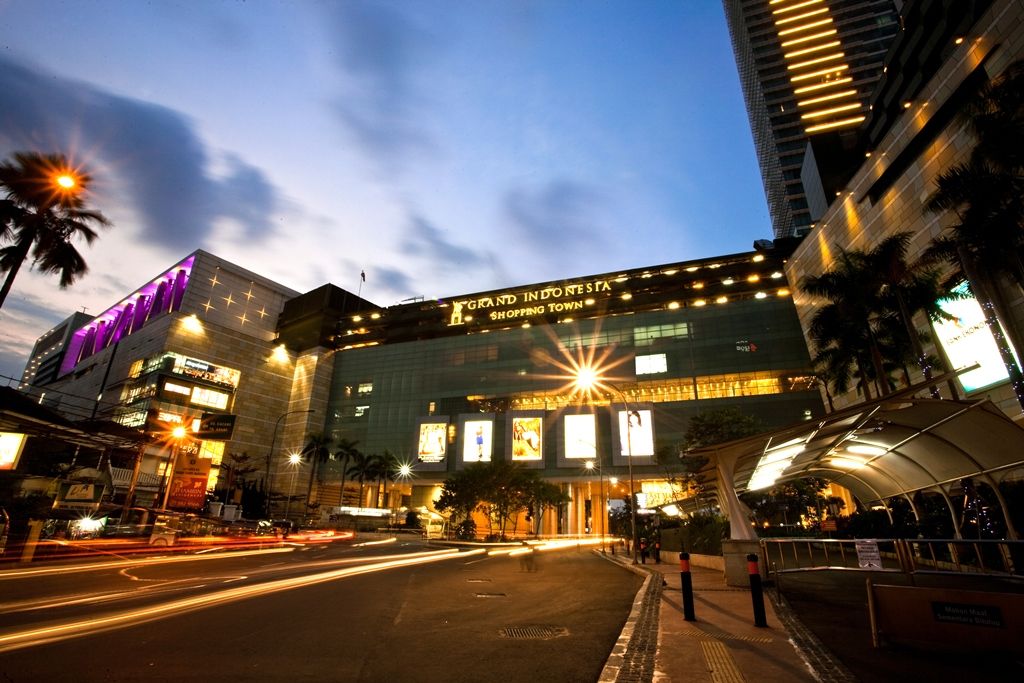 There are so many malls in Jakarta, but if you want to feel the real ambience and a little bit of Indonesia, Grand Indonesia Shopping Mall is recommended. Catch another Transjakarta bus and stop at Tosari ICBC bus shelter. Take a short walk to Grand Indonesia and enjoy a huge shopping mall with tens of international and local brand stores here. If you want to buy some souvenirs, you may go to Alun-alun Indonesia in level 3. If you only want to see the rich culture of Indonesia, go to 8th floor and enter Galeri Indonesia Kaya. Here you can listen to Indonesian traditional songs, learn about the rich cultures of Indonesia via multimedia presentations, or even posing in virtual Indonesian traditional costumes.
22.30pm till drop – Jakarta's Nightlife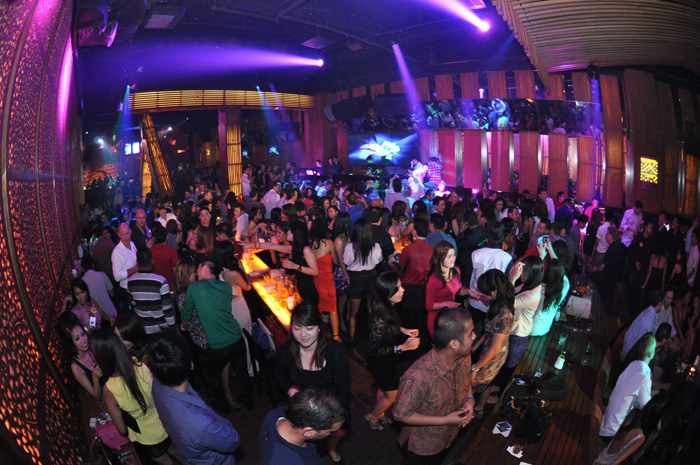 If you still can feel your feet and have energy to spend the night, why don't try night clubbing? You can stop at Immigrant (near Grand Indonesia) or go to the south and stop at Empirica (SCBD area). You'll prove that Jakarta really never sleeps, and of course you can chill, have one or two drinks, and mingle with new friends.
Those are just a little bit of Jakarta. If you have at least one week to explore, you can go to other attractions such as Ragunan Zoo, Ancol Theme Park, Taman Mini Indonesia Indah, Mangrove Forest at Angke, Jalan Surabaya Flea Market, or even to Pulau Seribu.
If you want to move faster from one place to another, install Go-Jek or Grab application on your mobile phone. It will help you to transport faster and avoid the traffic. If you want to use TransJakarta, you only need to buy E-Money card that is available in every TransJakarta shelter for only IDR40K (around US$3), which includes IDR20K balance.
One day is never enough, but sure it will make you want to go back and explore Jakarta more.