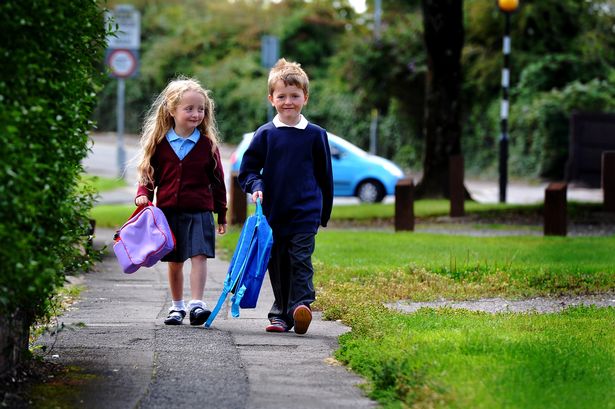 An international move can be a very stressful experience for adults, and even more so for children who may be too young to understand the reasons for all of the bewildering changes they are experiencing. Below are some hints and suggestions for making the transition to life in Jakarta easier for your little ones.
Help your children to become familiar with their new surroundings as soon as possible by exploring your new neighborhood together on foot or in the car.
Involve your children in furnishing and decorating their bedrooms in your new home so that it becomes their own special place. Be sure to bring a few of your children's favorite toys or special treasures with you, rather than in your shipment, to make them feel at home.
Introduce your children to their new school even before you arrive by looking at the school's website and take them to the school as soon as possible for an introductory tour.
Find out what extracurricular activities the new school offers that may be of interest to your children, or find a place where they can do a favorite sport or hobby, as having a mutual interest is always a great way of making friends.
Take your children to visit "Daddy's office" if you have the opportunity, so that they will feel happier knowing where he goes every day.
Your children will be experiencing a sense of loss as they are separated from grandparents and other family members as well as their friends back home, or in your last posting. Help them to create interesting e-mails or choose some postcards together to send home. The sooner you do this, the sooner your children will receive news from their friends.
Set up Skype or Vonage to enable your children to communicate with the folks back home more easily.
Give older children a notebook or scrapbook and encourage them to write about their feelings and new experiences or collect items of interest to be kept as a souvenir.
Try as much as possible to maintain family traditions in celebrating birthdays, holidays and special occasions, however you may also be able to create some new customs.
Explain to your children about the presence of domestic staff in your house in Jakarta and how your children should treat them.
If they are old enough, teach your children your new address and telephone number and how to say some simple words and phrases in Indonesian.
Explain safety measures and security precautions that may be different from what they have learnt previously, but treat this as just part of a new routine so as not to cause them to worry unduly.
Involve your children from the early stages in the moving process and keep a positive attitude highlighting the new adventure that the entire family is sharing together.
Provided by: Colliers International