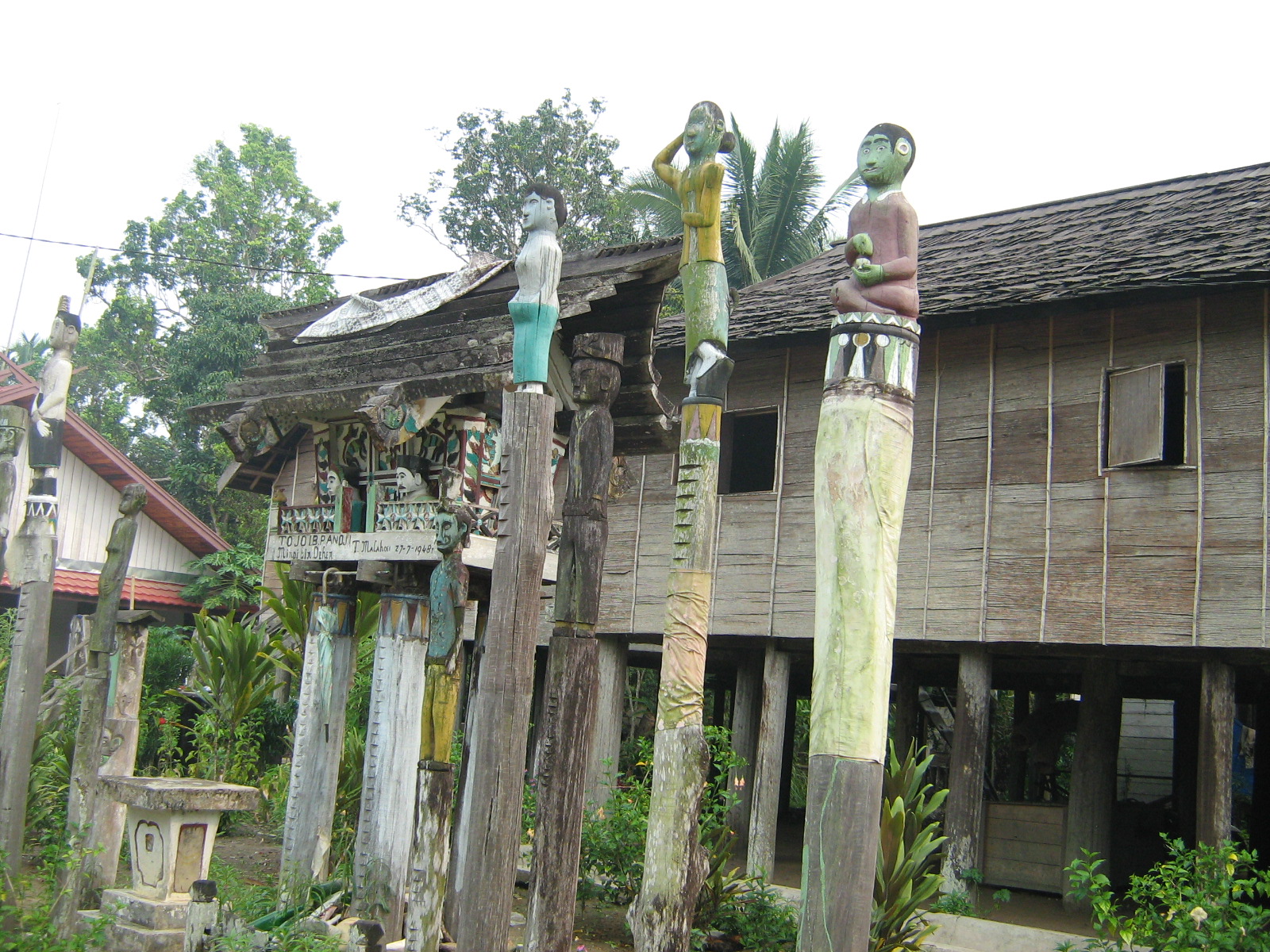 It was probably the remotest part in Indonesia I have ever been to. An 8-hour drive from the small town of Palangkaraya to a totally cut off rural village called Gunung Mas itself was an adventure. Here I got to visit a traditional Dayak house and its household members.  
Driving along the less crowded and almost empty highway from Palangkaraya to Gunung Mas district in Central Kalimantan presented a different experience. There was no exodus of tourists with their Toyotas, Hondas and Mercedeses and the space snatching, humongous Tourist Buses which could be nightmares on your way to weekend destinations in Jakarta. Though it was way too long a journey, it got more interesting as we got down to the unpaved road which is usually only used by coal miners and stationery transporters. The wheels had to trample on large-sized pebbles and uneven sides of the road, not to mention those fearsome steeps which my driver managed to conquer with enviable ease.
 Being in a Betang or the long-house of the Dayak families was something I was eagerly looking forward to during my trip. The joint family system is nothing new to Asian cultures nor is it unique to any particular world culture. The life style is something which separates the Dayaks from the other people who live together as families. Betang is the best example to prove this. Longhouses were native to many cultures in Asia including Vietnam and even in Europe during the Viking Age. The Betang stands out among the rest with its artistic design and length.
The Betang at Gunung Mas was founded by a man named Toyoi back in 1869 as is mentioned in the genealogy tree which is displayed on a wall at the centre of the house. The current head of this particular family is a young man called Boni who is only 32 years old. He became the head at a young age of 25! Though there are elderly ladies in the family only male members are entitled to head the family.
Most of them are adapted to modern ways of life and they don their traditional costumes only to perform dances and ceremonies. Farming is their main calling and they cultivate vegetables, fruits in addition to rice.  Many of them also depend on forests for food and money. Ever since proselytisation, the Dayaks have been divided in their choice of style of living and profession though the understanding within the mother culture and heritage has been the same.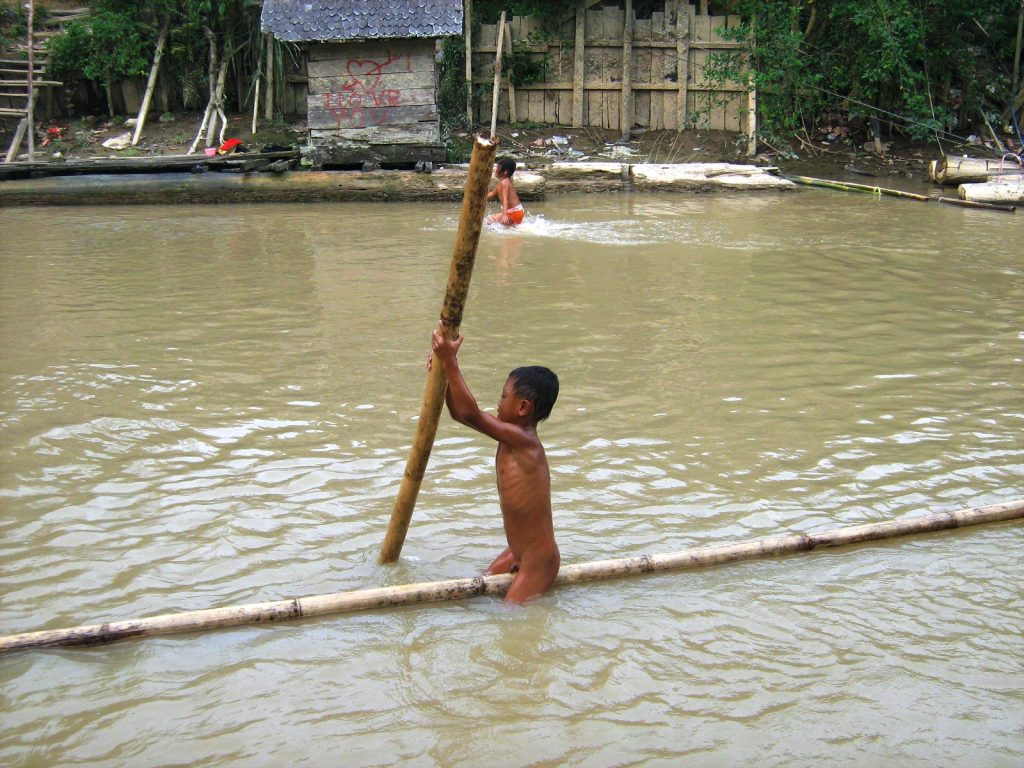 If you are not previously familiar with a Betang you could mistake it for a factory or even a temple at first sight. This one at Gunung Mas is one of the most prominent in Kalimantan and it holds 6 families together. The Betang consists of 10 bedrooms, (though some of them are said to have as many as fifty) a long living room and two kitchens which are located at either end of the Betang. The inner construction is very symmetrical with the bedrooms juxtaposed and facing each other and at the centre there are facilities to seat the guests. The Betang stands on long stilts and a flight of stairs leads to the main entrance. There are three entrances, one each at either end and one at the centre. The Dayaks' gods are hoisted on stilted poles in front of the Betang. This is sightly reminiscent of their head-hunting practice in the past. 
 The elderly ladies with their fans sat on the floor and served me with hot tea. They looked relaxed and were happy to chat with an outsider. Upon arrival of a guest the children were disturbed from their playground outside and asked to sit down with the family. It was custom and they were obliged to pay respect to guests. The Betang can be very warm during summer as it is totally wooden and electricity is yet to illuminate this small village which is close to the interior Bornean forests. As is common to all traditional families they have their own totem which is placed on the ceiling just above the threshold at the entrance of the Betang.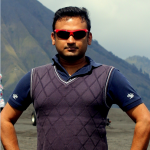 by Pramod Kanakath
website: premtravels