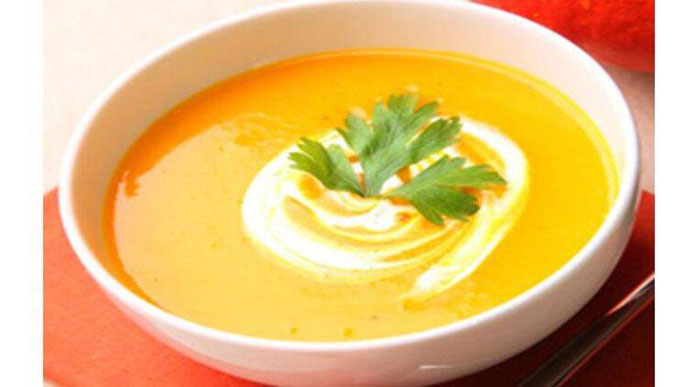 Soups are considered to be a comfort food, bringing warmth to the whole family in any weather. Made with ginger, garlic and the freshness of tomatoes, this North Indian recipe is sure to be a hit for a wholesome meal or precursor to the main course any time of the day.
Ingredients:
2 Servings
1 tablespoon ginger
2 red chilies
1/2 cup tomato puree
salt as required
2 cups water
2 tablespoon corn flour
1/2 teaspoon garlic
1/2 tablespoon butter
powdered black pepper as required
Method:
1. To prepare this wonderful soup recipe, first grate the ginger with the help of a grater and mince the garlic cloves, as per the required quantity. Also, crush the red chilies. Keep all these ingredients aside.
2. Now, put a pan on medium flame and heat some butter in it. Add the grated ginger, minced garlic, and crushed red chilies to the pan and sauté them for about a minute.
3. After that, add the corn flour which thickens the soup to the pan and sauté this mix for another minute or till these ingredients do not have a raw smell anymore.
4. Add water, followed by tomato puree in this pan and mix everything well. Let the soup mix simmer and cook for a few minutes.
5. Once the soup is ready, season it with salt and powdered black pepper. Transfer the soup into serving bowls and serve it warm with grilled bread slices or garlic bread. Garnish it with a herb of your choice.