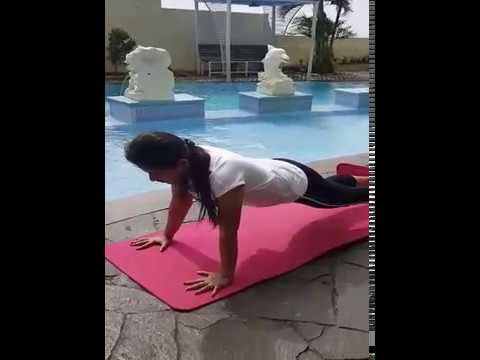 Today we are in Indoindians #7DaysYogaChallenge Day 5 with Rutu Trivedi Panjwani understanding the Upward Dog or Urdhva Mukha Svasana.
This asana strengthens spine, arms and wrist as well as stimulates abdominal organs. Try it!
Breathing:
Inhale during up stretch
Normal breathing during hold
Exhale during going back
Benefits:
Improves posture.
Strengthens the spine, arms, wrists.
Stretches chest and lungs, shoulders, and abdomen.
Firms the buttocks.
Stimulates abdominal organs.
Helps relieve mild depression, fatigue, and sciatica.
Therapeutic for asthma.
Contradictions and Caution:
Recent or chronic injury to the back, hips, arms or shoulders, pregnancy and recent abdominal surgery.