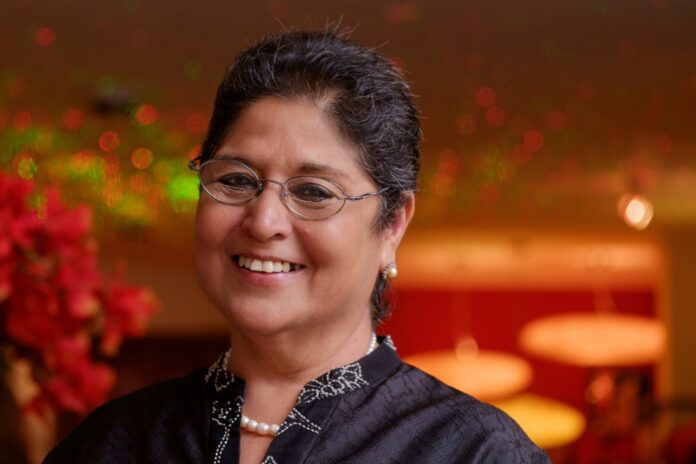 Indoindians Extraordinary Woman Lifetime Achievement Award: Bunbun Guharoy
Bunbun Guharoy dedicated her time to help the less privileged in many capacities. Despite her own fight against cancer she smilingly continued to help various charitable and voluntary work associations.
Founder/Pembina of Yayasan Goodwill Indonesia initiated from scratch with two other Indonesian friends this foundation to sponsor the university education of Indonesians who were dropping out due to family finances. Starting from a handful of children the Yayasan now supports over 1000 students from UI and IPM. She sponsored several children herself and on graduation used her network to place them in managerial appointments.
She was also one of the founding members of Ambassadors of Hope which takes care of different charities.
Her passion, dedication and commitment was extraordinary. Despite her ailment she was at the forefront of many of these charity drives, sending the word out about a need, sorting and packaging the donations in her garage, prioritizing and bundling goods with a sincere awareness of the needs of the people. She was passionate about providing comfort by her personal endeavor as well as by seeking help from the wider community. Through her efforts Bunbun brought an awareness of the needs of the blind children at Rawinala school, children who are suffering from cancer, the women in prison…
Bunbun had a keen interest in Textiles, both Indonesian and Indian. Arranged an exhibition of textiles of both countries and a fashion show of Indonesian and Indian fashion designers at Pasaraya Blok M. She was an avid gardener and many homes have fruits and plants that originally came from her garden Bunbun was hospitable, kind and did it all with a smile on her face.
Bunbun's life was purely service above self. She will be remembered as a champion of the needy till the very end with a deep desire to bring comfort to the lives of many.