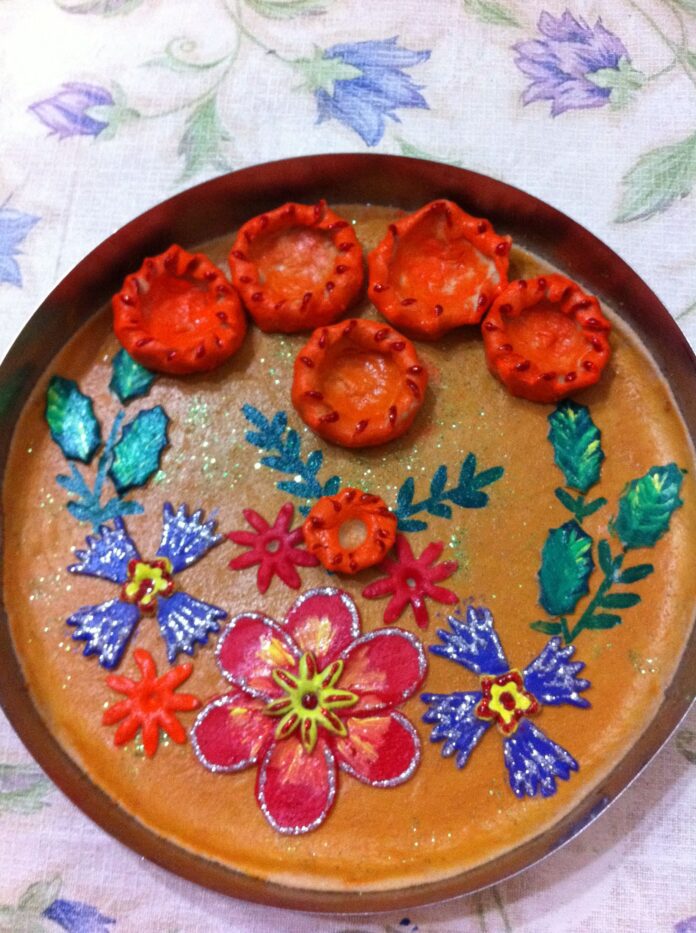 Diwali is the festival of lights and what better way to light up our homes than with our very own handmade atta/wheat flour diyas. Arti Gidwani, a ceramic artist in Jakarta, shows how step by step.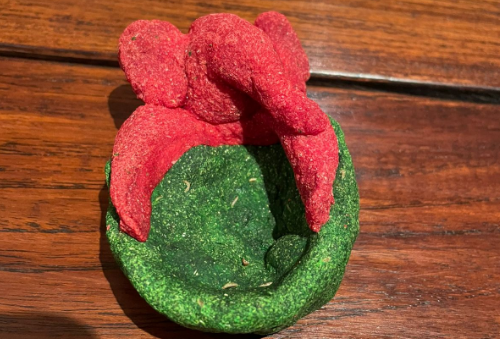 Atte ka diya/lamp is a fun, economical, biodegradable and creative way to do puja and decorate our homes. You can also decorate the diyas with things that were available at home, Bindis and Sindoor. You can also use food colors, paint, turmeric, chandan/sandalwood, rhinestones, glitter etc. If using paint, let the paint dry completely, then use glue to stick glitter and stones.
Ingredients
1 cup Atta/whole wheat
1/2 cup water, approximately
Food colors
Instructions
Put the wheat flour in a mixing bowl. Add water slowly and knead the flour to a tight dough.
Pinch out equal portions of the dough. Shape each portion into a ball using your palms. Into each ball, insert your thumb to make a hole.
Now start flattening and pinching the sides to turn it into a diya. Make one end pointed to hold the wick. OR you could make it in any shape, as desired.
Place all the diyas on a baking tray lined with aluminum foil and bake at 200 degrees Celsius for 20 minutes.
Let the diyas cool down completely. You can now paint them with regular paints or leave them as they are for a more earthy look.
Pour oil into each diya and place a cotton wick at the pointed edge.