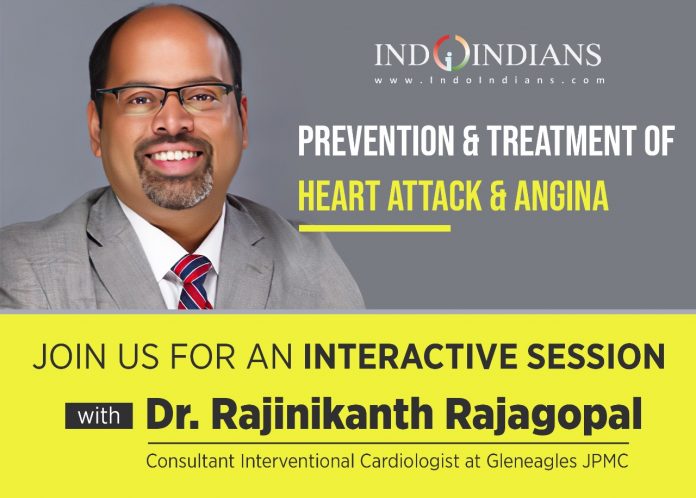 All You Need To Know About Prevention & Treatments For Heart Attack and Angina
Are you suffering from excess stress, a smoker and consume alcohol? Do you lead a sedentary lifestyle?
Or do you suffer from hypertension, type 2 diabetes, are overweight and have high cholesterol?
Then, you might be at high risk for heart disease!
Millions of people across the globe are affected by cardiac disorders – some are minor and others are critical. As per World Health Organization (W.H.O.) research, more than 19.5 million people have Cardiovascular Disease or CVD, an estimated 45.1% of all deaths worldwide and 80% of all CVD deaths are due to heart attacks and strokes.
Join Dr Rajinikanth Rajagopal, Consultant Interventional Cardiologist for an Interactive Session on all you need to know about Prevention and Treatments for Heart Attack and Angina.
When: Friday, 4th Sept at 4pm Jkt, 5pm Sg & 2.30pm IST
Where: Online Zoom >> Register to get access details via email
About Dr Rajinikanth Rajagopal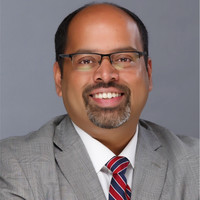 Dr Rajinikanth is a Consultant Interventional Cardiologist at Gleneagles JPMC.
He specializes in complex coronary intervention with a focus on optimizing PCI outcomes using OCT imaging, intracoronary physiology and other advanced techniques. He also has special interest in calcified lesions, bifurcation stenting and cardiogenic shock.
He also performs peripheral intervention and has established a dialysis access intervention program at GJPMC, treating patients with failed AV fistula.
In addition to his usual clinical duties, he also runs the Cardiac Rehabilitation program and serves as Chair of the hospital's Credentialing Committee.
Dr Rajinikanth received his medical degree from JIPMER in Pondicherry, India. He moved in 1999 to the United Kingdom, where he trained and worked for the next 15 years. He underwent General Medicine training in London and Kent, early Cardiology training in London before completing his Specialist Training in Cardiology in Manchester and Blackpool. After a brief stint as Consultant in NHS, he left the UK to join Gleneagles JPMC in 2015.