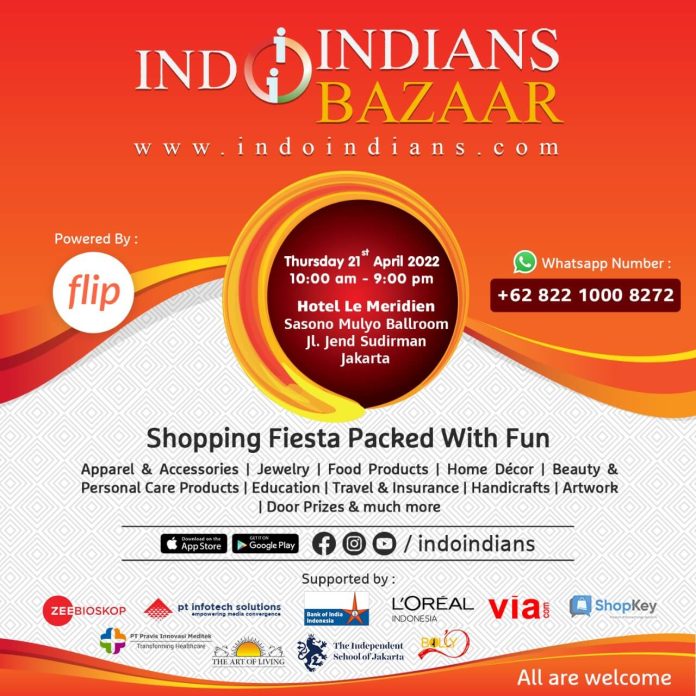 Indoindians Weekly Newsletter: 7 days to go to Indoindians Bazaar – Thurs, 21st April
Namaste Friends,
The countdown has begun and we are just 7 days to the Indoindians Bazaar – Thursday, 21st April at Ballroom Hotel Le Meridien.
With almost 100 vendors, its a shopping fiesta, featuring Quality products for lifestyle, home, fashion, food and education.
Get your early bird entry tickets here >>
Last few vendor tables left. Hurry register here >>
Travelling? Get 10% off with Indoindians on Annual Travel Insurance & Assistance Plan by Assist Card Valid Worldwide. Learn more here >> 
Looking forward to meeting you all at the bazaar.
Warm regards,
Indoindians Team
WA +62 822 1000 8272
Indoindians Weekly Newsletter: 7 days to go to Indoindians Bazaar – Thurs, 21st April