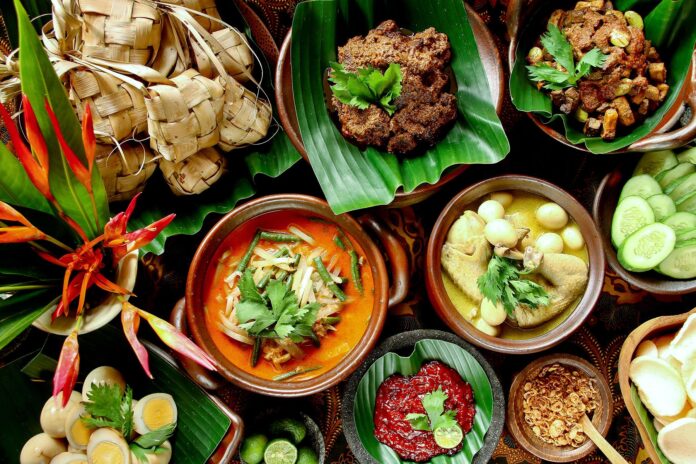 Indoindians Weekly Newsletter: All About Indonesian Food
Namaste Friends,
Do you enjoy Indonesian food? Some visitors never go beyond the usual nasi goreng (fried rice), bakmi goreng (fried noodles) or sate (charbroiled meat or chicken on skewers), but for the more adventurous there is a wonderful variety of tasty treats across the archipelago.
Indonesian food is one of the most vibrant and colorful cuisines in the world, full of intense flavor. Over the centuries many different cultures have visited and left their stamp on the cuisine – Indian, Chinese, Arab, Portuguese, Spanish, English and Dutch.
With 16,000 islands, there are many regional specialties.
And if you have lived in Indonesia long enough, you would have been 'Sambalized' – Sambals are the cornerstone of the cuisine and are absolutely addictive.
Our newsletter today is just the beginning of this tasty adventure:
All About Indonesian Food
Indonesian #SpecialOccasionFood: Nasi Tumpeng
Top 9 Indonesian Dishes You Must Try
12 Famous Sambal in Indonesia
12 Famous Satay from Indonesia
12 Foods that Indonesians Can't Live Without
How to Make Nasi Goreng (Fried Rice) Recipe
8 Delicious Salads a la Indonesia
Martabak Manis – Sweet Indonesian Pancake
8 Indonesian Snacks that are Perfect with Coffee
Traditional Indonesian Drinks That Will Make You Drool 🤤
7 delicious Indonesian dishes wrapped and cooked using leaves
6 Indonesian Food Inspirations for your Children's Lunch
Download the Indoindians Mobile App, so you can access all the articles, event info and even our LIVE videos everywhere. Download today and do share feedback.
Android: bit.ly/indoindians-app
Apple: apple.co/3DXSpcn
Warm regards,
Indoindians Team
WA:+6282210008272