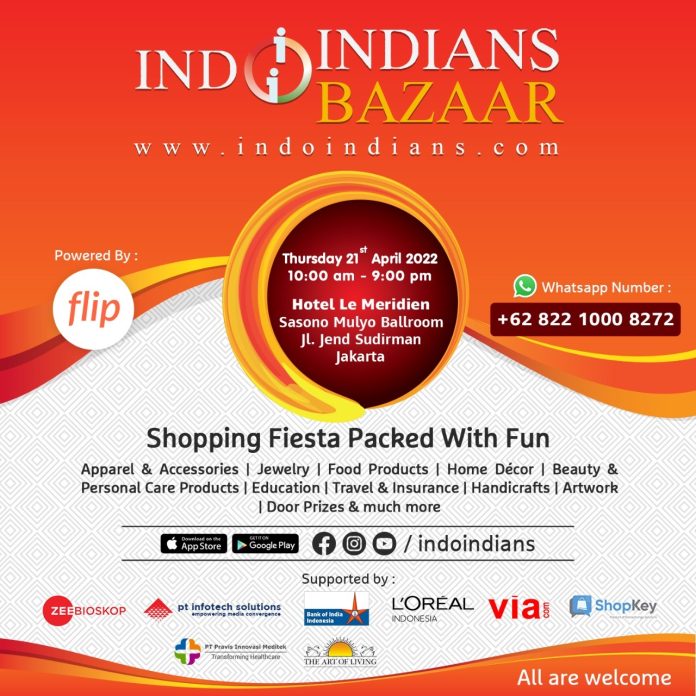 Indoindians Weekly Newsletter: Save the date – Indoindians Bazaar on 21st April at Hotel Le Meridien
Namaste Friends,
We are super excited 😀😀😀
Indoindians Bazaar on 21st April at Ballroom Le Meridien Hotel, Jakarta is just 2 weeks away, with an exciting lineup of vendors. Check out our participating vendors here >>
Quality products for lifestyle, home, fashion, food and education, to bring under one roof buyers and sellers for a day of shopping, friendship and fun while connecting the Indian Diaspora with the other expat and local communities in Jakarta.
Get your Early Bird tickets for the bazaar here >>
Only few vendor tables left. Hurry, sign up here >>
Avail of many promotion benefits as a sponsor here >>
Look forward to meeting you in person at the Indoindians Bazaar. It's open to all.
Warm regards,
Indoindians Team
WA: +62 822 1000 8272
Indoindians Weekly Newsletter: Save the date – Indoindians Bazaar on 21st April at Hotel Le Meridien